Atencio drops out, leaving two-person race for WA-3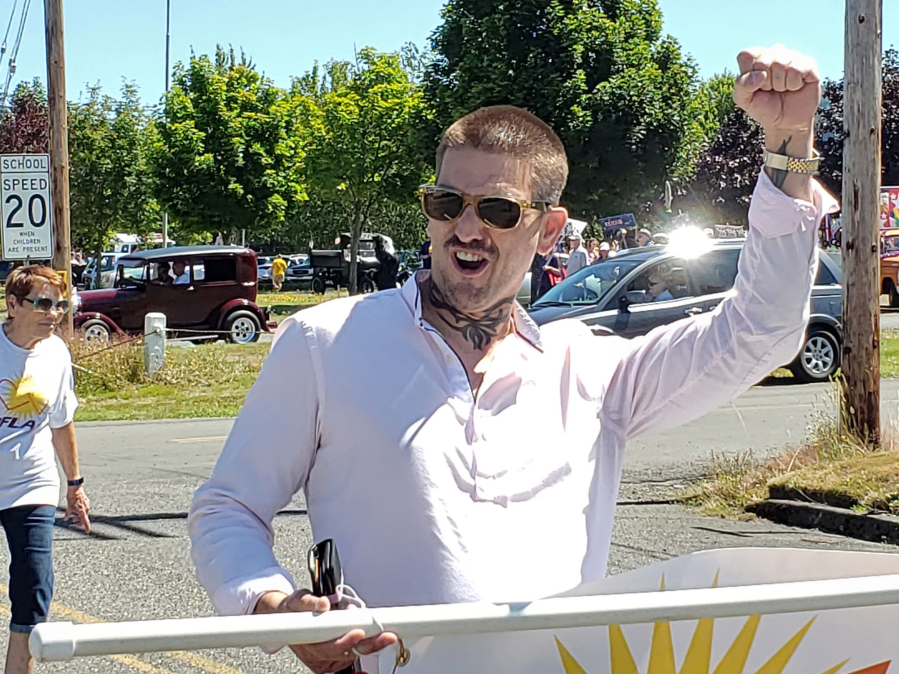 Rudy Atencio — at turns a Whig, a Democrat, and eventually a self-proclaimed "gay, liberal Republican" — has dropped out of the race for Washington's 3rd Congressional District.
His decision leaves the district with a two-person race in November. For the second time, voters will choose between the five-term incumbent, Repulican Rep. Jaime Herrera Beutler, and Democrat Carolyn Long, a Washington State University Vancouver professor making another run at the seat.
In a press release Thursday, Atencio announced he was moving from White Salmon to Texas. There, Atencio wrote, he'd be better equipped to pursue the centerpiece issue of his platform: a shipping channel along the U.S.-Mexico border.
"When I began this campaign I aspired to create a neutral third political party that would behave as a negotiating party aimed at diminishing the political gridlock that often brings Washington to a screeching halt and undermines the wellbeing of our communities," Atencio wrote.
"As such, I have also decided to move my campaign to my hometown of Houston, Texas in order to bring my shipping channel idea called the Dream Big America Project where we will propose the Great American Shipping Channel to Houston for the 2022, election cycle."
He concluded his announcement with a pair of endorsements: Atencio is supporting Long for Congress and Donald Trump for president. He can't support Herrera Beutler, he said, since she came out against same-sex marriage. Atencio is a member of the LGBQT community.
Atencio's campaign was always an odd one. Though he was the earliest candidate to declare a run — he quietly announced his campaign back in February 2019, on a Twitter account that had originally been made to support the Whig party — he never reported any fundraising dollars to the Federal Elections Commission. He started as a Democrat but then swapped parties a year into his campaign, deciding to run as a Republican.
Atencio will run to represent Texas' 8th Congressional District, he concluded.