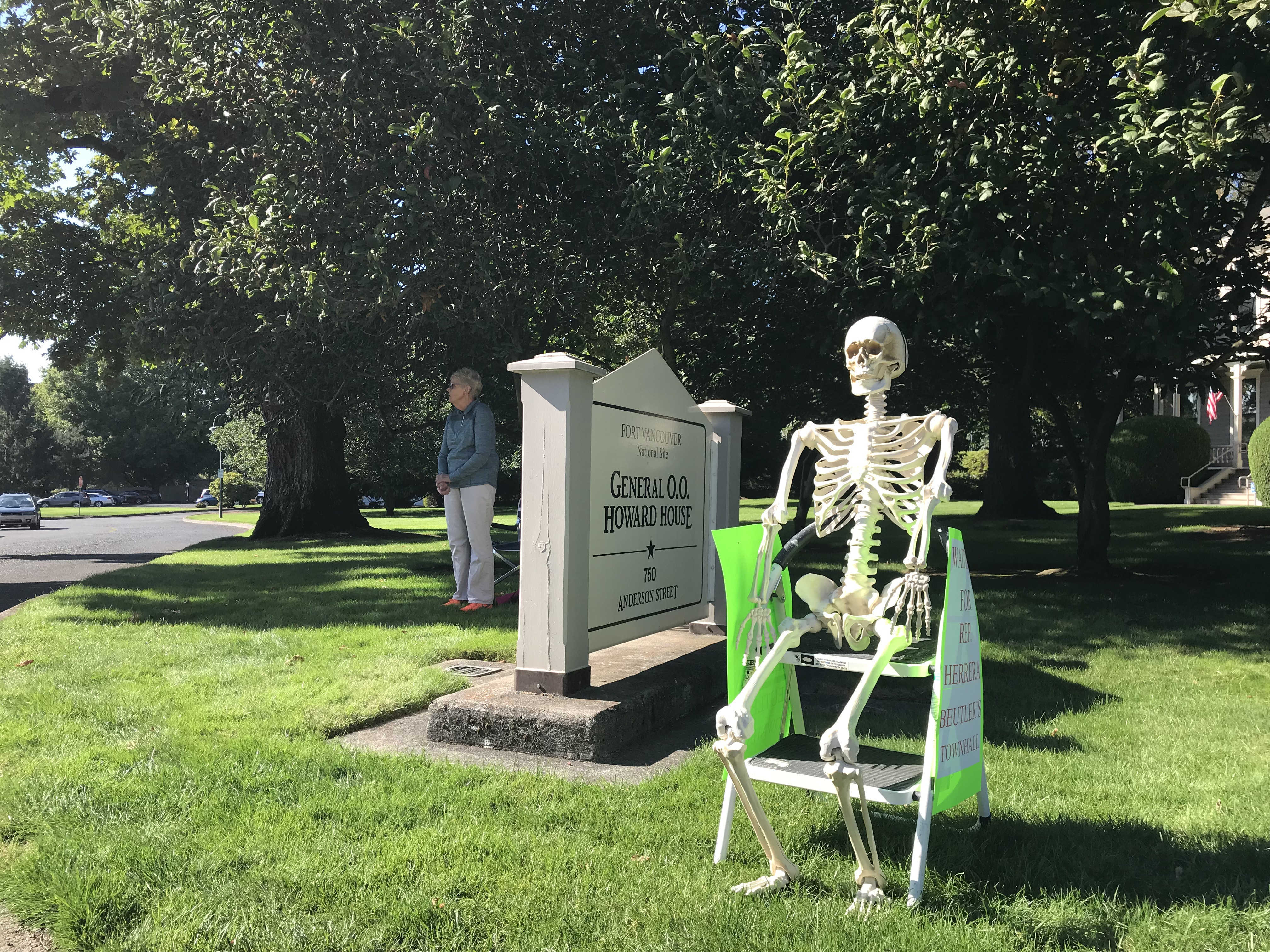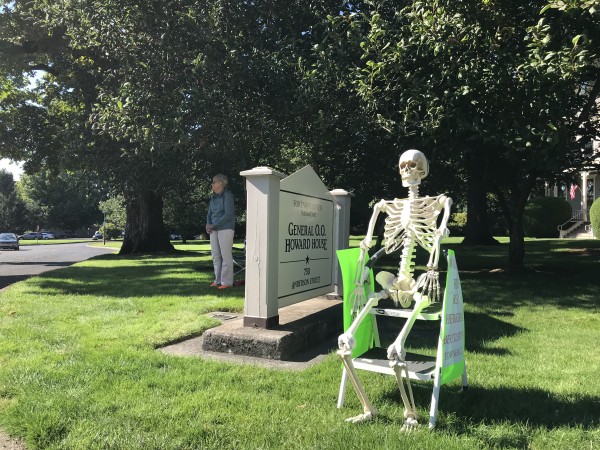 Jan Tyger had to wait for Halloween decorations to go on sale before she could carry out an act of protest she's been planning for a while.
When the time was right Tyger went to Home Depot and purchased the centerpiece of her protest: a skeleton.
For about five hours Wednesday, Tyger and her skeleton sat outside Rep. Jaime Herrera Beutler's Vancouver office armed with a simple sign and an openness to talk with passersby about her displeasure with her representative.
The sign displayed on either side of the skeleton read "Waiting for Rep. Herrera Beutler's Townhall."
A lack of town halls has quickly become one of the central issues in the race for the 3rd Congressional District and one of the most frequent complaints made about Herrera Beutler.
Tyger said the skeleton been pretty eyecatching and a lot of people have stopped to chat.
"I'm just trying to say that she doesn't represent all of us because she won't listen to all of us," Tyger said. "In a town hall, she can listen to everybody. She doesn't know how I think and she doesn't care."
Armed with a bag of Pirate's Booty, the retired teacher said she feels compelled to make a statement.
"I've enjoyed it so I'm going to have to come back," she said. "I'm going to have to make my statement more than once I think."