3 Democrats, 1 independent gain IGV endorsement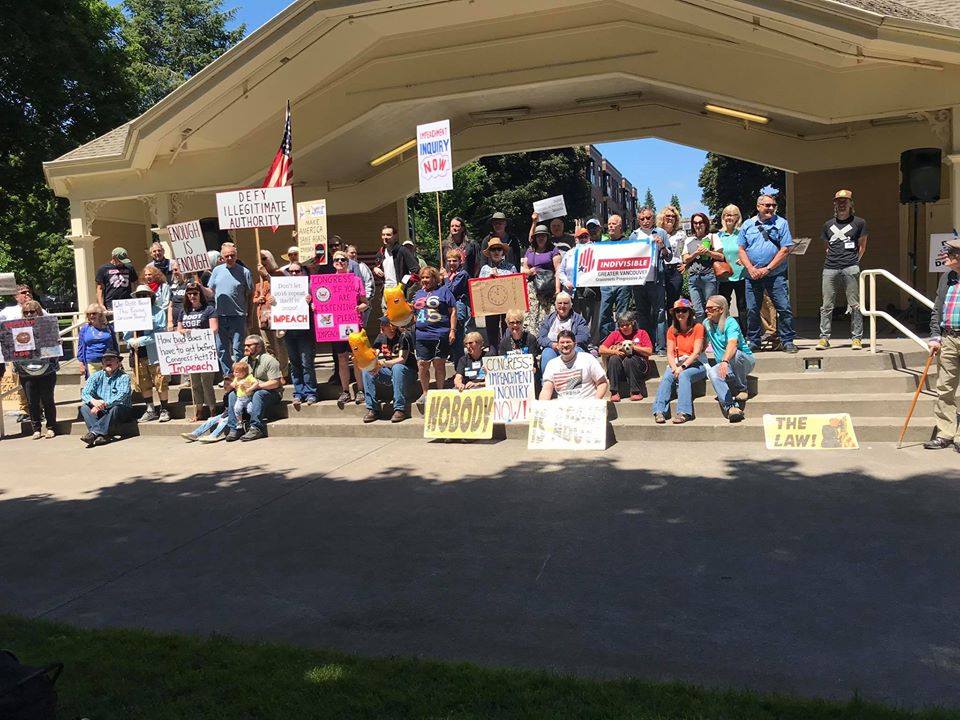 The local progressive organization Indivisible Greater Vancouver announced endorsements for candidates seeking county and state offices this week.
The group will support four candidates challenging incumbents on the Aug. 4 primary election ballot, three Democrats and one independent.
In Washington's 18th Legislative District, Indivisible Greater Vancouver is endorsing Democrat Donna Sinclair, who's challenging Republican Rep. Larry Hoff. The 18th District covers north and east Clark County, encompassing Ridgefield, Battle Ground, Camas and Washougal.
In the 17th District, which cuts through east Vancouver and central Clark County, the group declared its support for Daniel Smith. Democrat Smith is looking to unseat Sen. Lynda Wilson, a Republican. IGV will also endorse fellow Democratic candidate Tanisha Harris, who's trying for a second time to defeat Rep. Vicki Kraft after losing to the Republican incumbent by fewer than 1,000 votes in 2018.
At the county level, they'll support Matt Little for Clark County Councilor. Little, an independent from Fern Prairie, is challenging the Republican councilor Gary Medvigy for his District 4 seat.
According to a media release from IGV, each of the candidates spoke at a public forum via Zoom on May 8, and members voted on their choices for endorsements between May 9 and May 13.
"They received a nearly unanimous endorsement from eligible IGV members who participated in the voting process," the press release stated.  "The endorsement is a statement that these candidates support IGV's progressive values."
IGV sprung up in response to the 2016 election of President Donald Trump, part of a national coalition of Indivisible groups across the country. While not explicitly partisan, the group tends to throw its support behind Democrats.
The group has already issued an endorsement for Carolyn Long — a Democrat running to represent Washington's Third Congressional District for the second time, against five-time incumbent Rep. Jaime Herrera Beutler — who will also appear on the August ballot.