Pumpkin Pie Spiced Almonds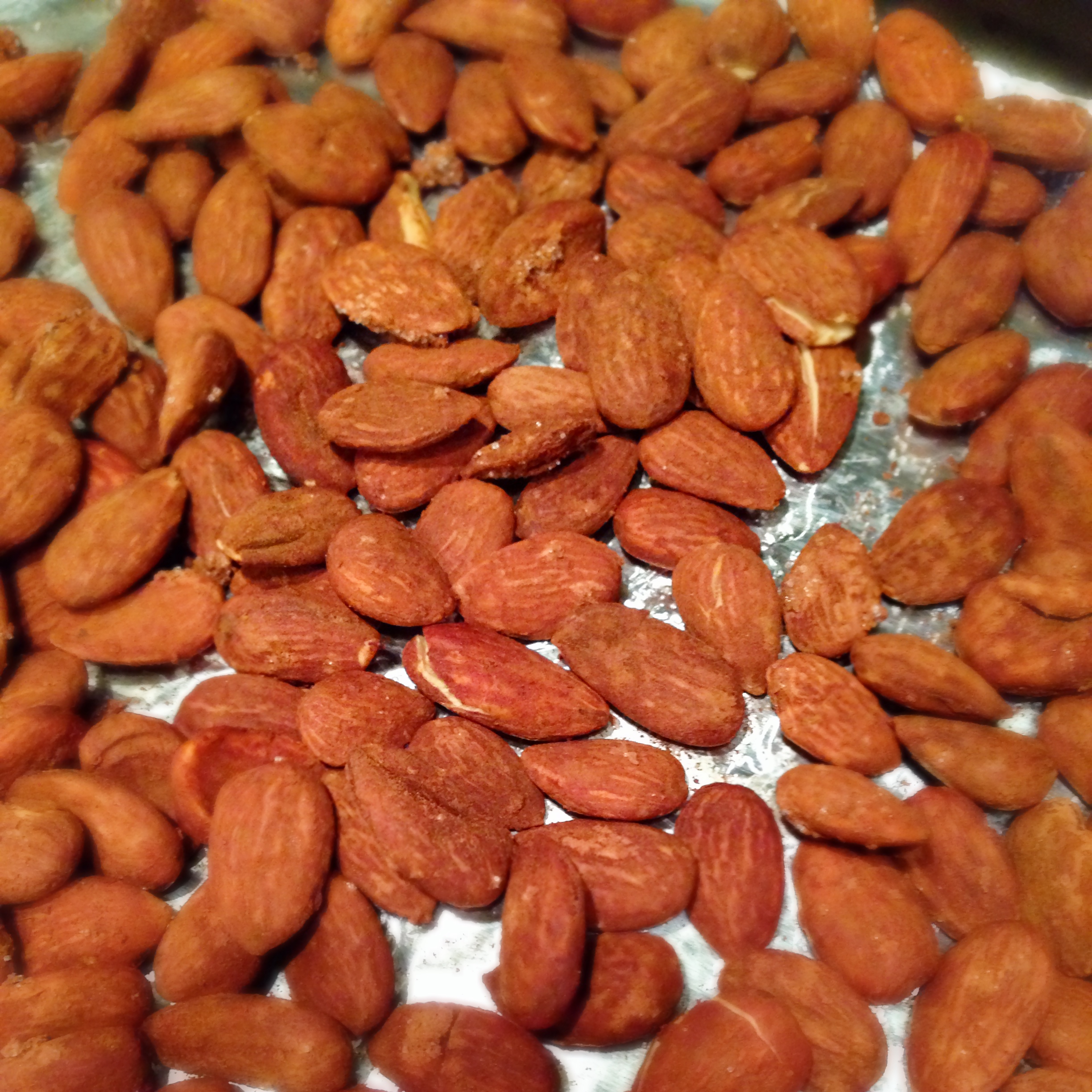 The first few days of Fall are upon us, so prepare for a plethora of pumpkin recipes. I am a card-carrying member of the party promoting the belief that pumpkin goes well with everything…I let out an audible squeal of excitement when I found a jar of pumpkin pasta sauce at Whole Foods the other day.
I frequently eat almonds as a mid-afternoon snack.  Usually, I will buy raw almonds in bulk, roast them at 325 until they take on a nice toasty aroma, and then store them in a large, air-tight container from which I can grab a handful for the road. In honor of the new season and the changing leaves, this recipe adds a dash of pumpkin pie spice to roasted almonds, with just a hint of vanilla, too. Best of all, after making these almonds, your entire house will smell absolutely autumnal.
Pumpkin Pie Spiced Almonds
Ingredients:
1 cup raw almonds
1/2 tsp. cinnamon
1 1/2 tsp. pumpkin pie spice
1/4 tsp. sea salt
1/2 tsp. vanilla extract
Directions:
1.  Preheat your oven to 325 degrees Fahrenheit. While the oven is preheating, pour 1 cup almonds into a large mixing bowl.
2.  Add the cinnamon, pumpkin pie spice, and salt to the bowl, and toss to coat the almonds.  Drizzle the vanilla extract on the almonds, and toss again.
3.  Spray a foil-lined cookie sheet with cooking spray, and place the almonds on the sheet in a single layer.
4.  Cook for 20-25 minutes, or until the almonds are roasted.  Let cool completely before storing in an airtight container.