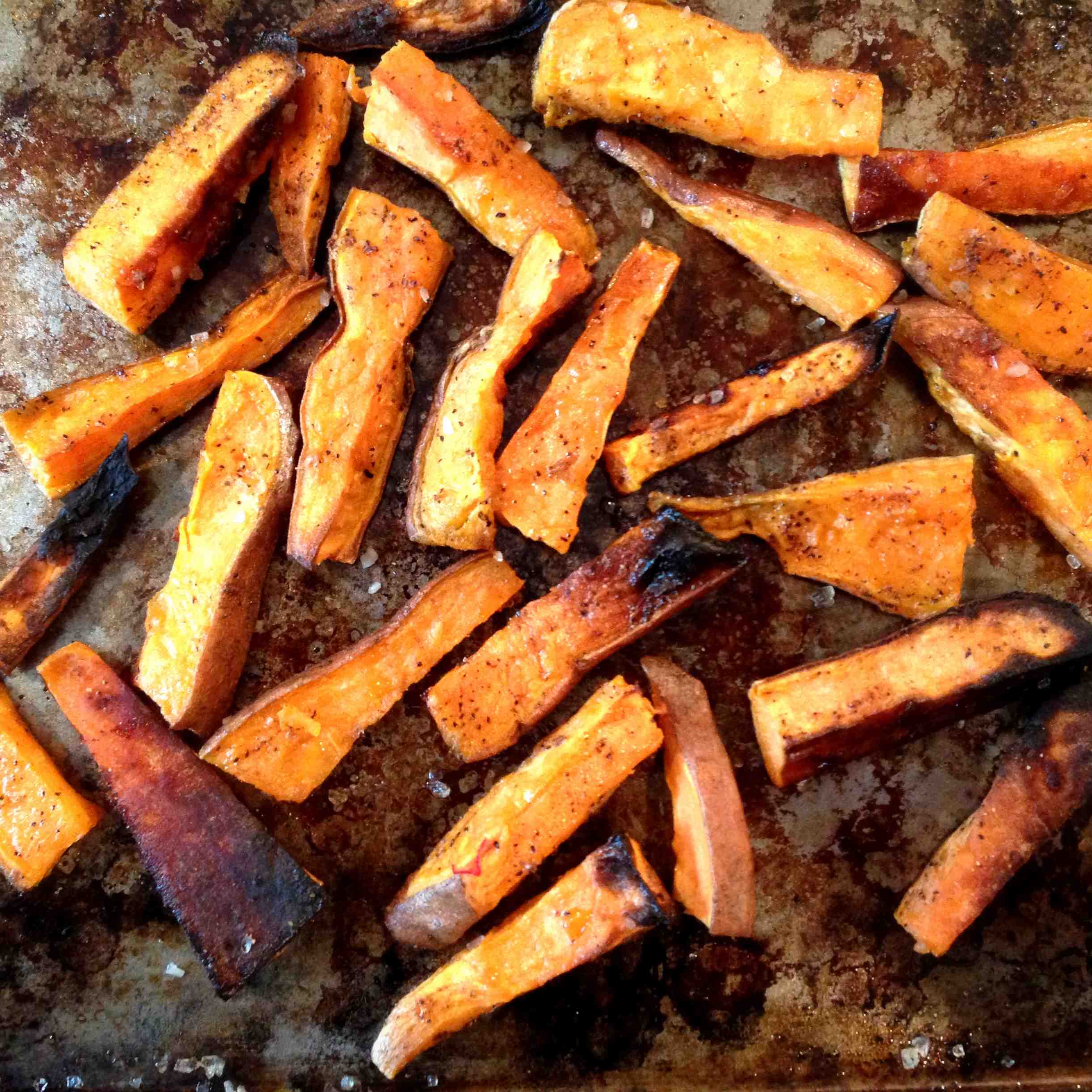 Yeah, I could eat these everyday for the rest of my life and be happy.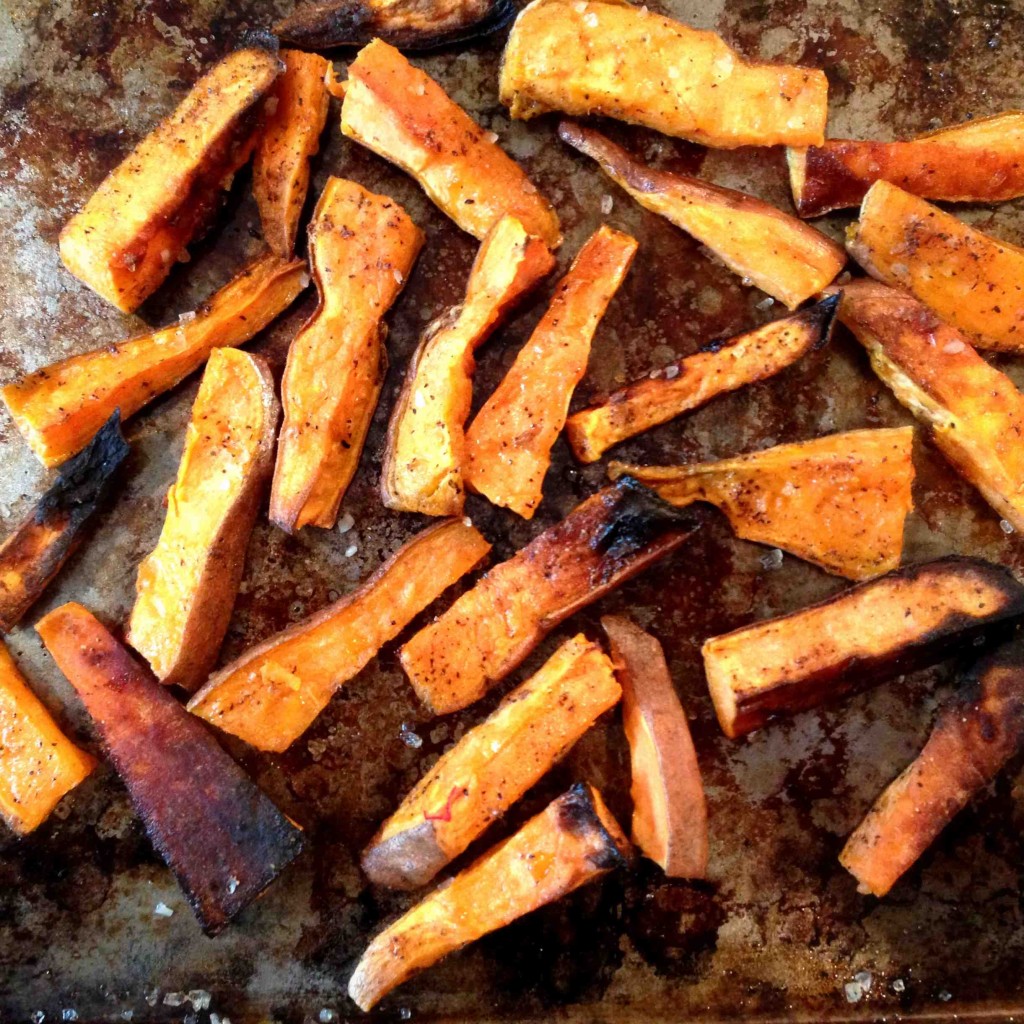 Sweet Potato Fries
Serves 2-3
Ingredients:
1-2 large sweet potatoes
Coarse sea salt
Pepper
Olive Oil
Directions:
1.  Preheat the oven to 450 degrees Fahrenheit. You can either peel the potato or leave the skin on. I prefer to leave the skin on, for the added nutrition and flavor. If the potato has skinny ends, cut those off.
2.  Using a large knife, cut the potato into slices. First, cut the potato in half. Then, cut the half into large slices about 3/4 of an inch thick, and cut the larger slices into fries.
3.  Place the fries on a large baking sheet, and heavily season with salt and pepper. Drizzle with olive oil. (Around 1/8 of a cup) Mix the fries, olive oil, salt and pepper together on the baking sheet, then space out the fries on the baking sheet. Make sure the fries are not touching, otherwise they will get soggy.
4.  Bake in the oven for 15 minutes. Then, remove the fries from the oven, and using tongs, flip them over. Put back in the oven, and bake for ten move minutes. When both sides of the fries are dark brown and crispy, they are finished.