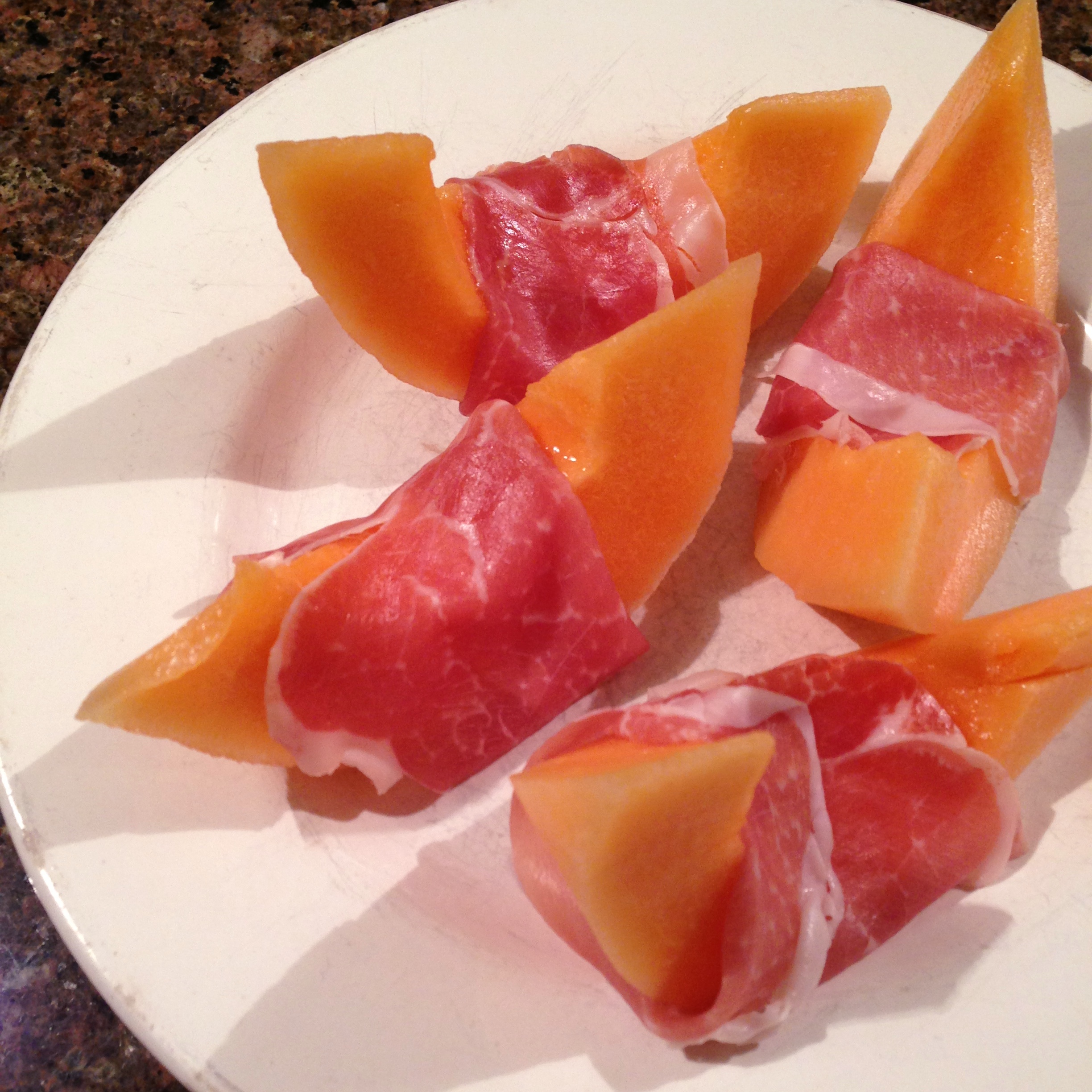 I first travelled to Italy with my mom the summer after my senior year of high school. In preparation for our trip, I highlighted the must-sees in our Rick Steves' Italy guidebook, and studied key phrases to help me navigate the local culture, such as, "Un assaggio, per favore?" (A sample of gelato, please!)
I earned a lot of mileage with that phrase, but I soon learned to request another Italian specialty at restaurants, prosciutto con melone. Prosciutto con melone is exactly what it sounds like: thin, salty, dry-cured prosciutto ham, wrapped around fresh slices of sweet melon. When the melon is perfectly ripe, and the prosciutto is of a high-quality, the combination of salty and sweet is unbelievably delicious. When I returned to Italy during my semester abroad, I was almost as excited to eat authentic Italian prosciutto con melone as I was to hear the newly elected Pope Francis say Easter mass in Rome.
Italians often eat prosciutto and melon as a first course, but it makes a wonderful snack or light lunch, too. Cantaloupe is usually preferable to honeydew, and the higher-quality prosciutto, the better. (I found some excellent prosciutto at Whole Foods.) Serve immediately, and bon appetit!
Prosciutto with Melon
Serves 5-8 (as an appetizer)
Ingredients:
1 cantaloupe
10-15 slices prosciutto
Directions:
1.  Remove rind, and slice the cantaloupe into 1/2 inch wedges.
2.  Wrap a slice of prosciutto around each cantaloupe wedge, and serve.