Nutella Swirl Banana Muffins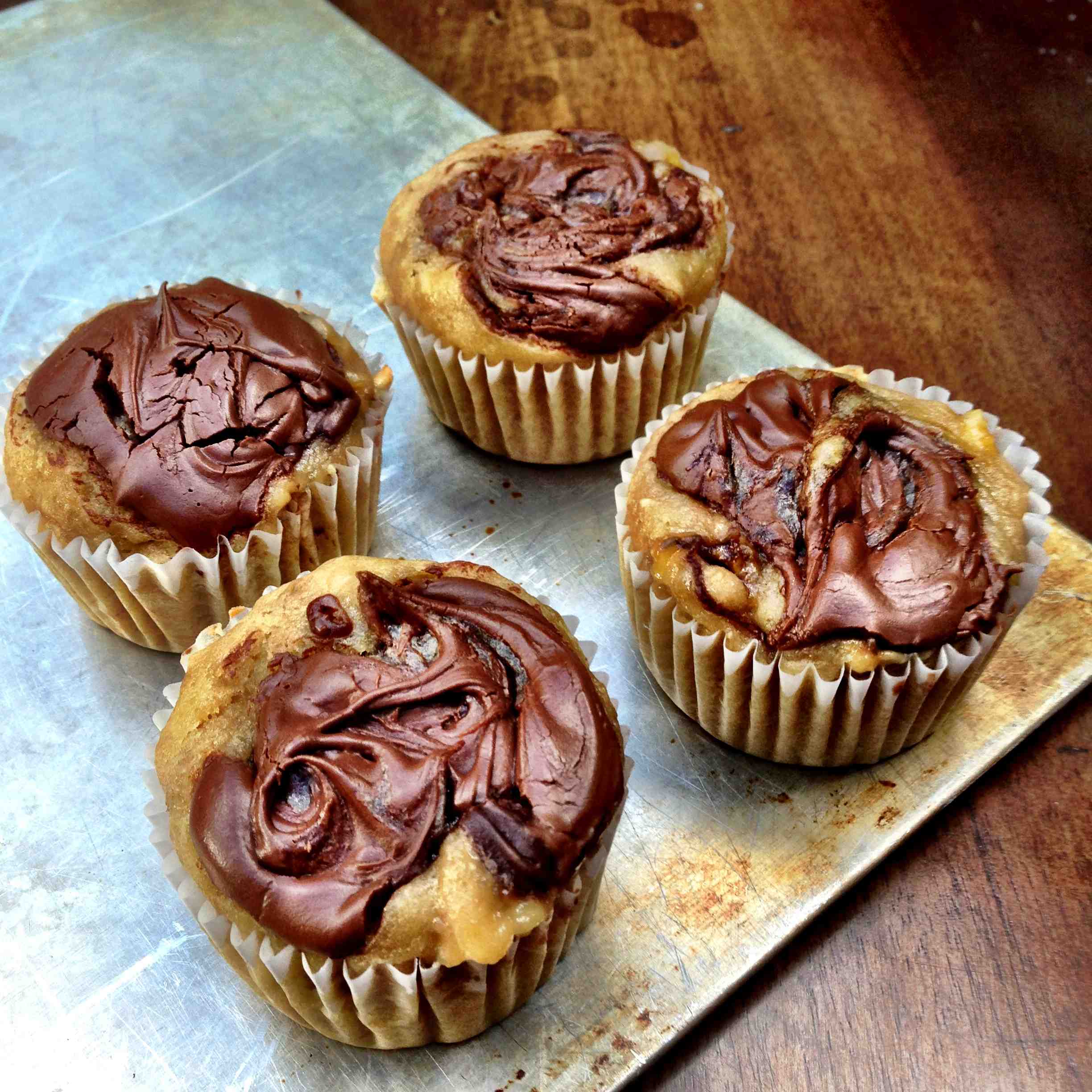 With a family of runners, bananas never last long in my house. However, sometimes we will "accidentally" let the bananas over-ripen, and use the brown bananas to make banana bread or muffins. These muffins just may be my new favorite recipe. Subtle and perfectly moist, the muffins are even better the next day. Oh, and they are topped with a swirl of Nutella. Have I mentioned I like Nutella?
Nutella Swirl Banana Muffins
Makes 12 muffins
Ingredients:
2 cups all-purpose flour
1 teaspoon baking powder
1 teaspoon baking soda
1/2 teaspoon salt
4 over-ripe bananas, mashed
1/2 cup granulated sugar
1/2 cup packed brown sugar
1 egg
1/4 cup canola oil
2 teaspoons pure vanilla extract
Nutella
Directions:
1.  Preheat oven to 350F. Prepare a muffin tin with liners and set aside. Combine the flour, baking powder, baking soda and salt in a medium sized bowl, and whisk to combine.
2.  In a separate bowl, combine the mashed banana, sugar, brown sugar, egg, canola oil and vanilla extract. Slowly pour the dry ingredients into the wet ingredients, whisking until there are no lumps. Do not over mix. (The batter will be very thick.)
3.  Use a spoon to fill muffin tins 3/4 full. Top each muffin with a teaspoon of Nutella. Using a toothpick, swirl the Nutella into the muffin batter. Bake muffins for 17 minutes, or until a toothpick inserted in the middle comes out clean and/or with dry crumbs.
Store in an airtight container.