Creamy Dreamy Green Smoothie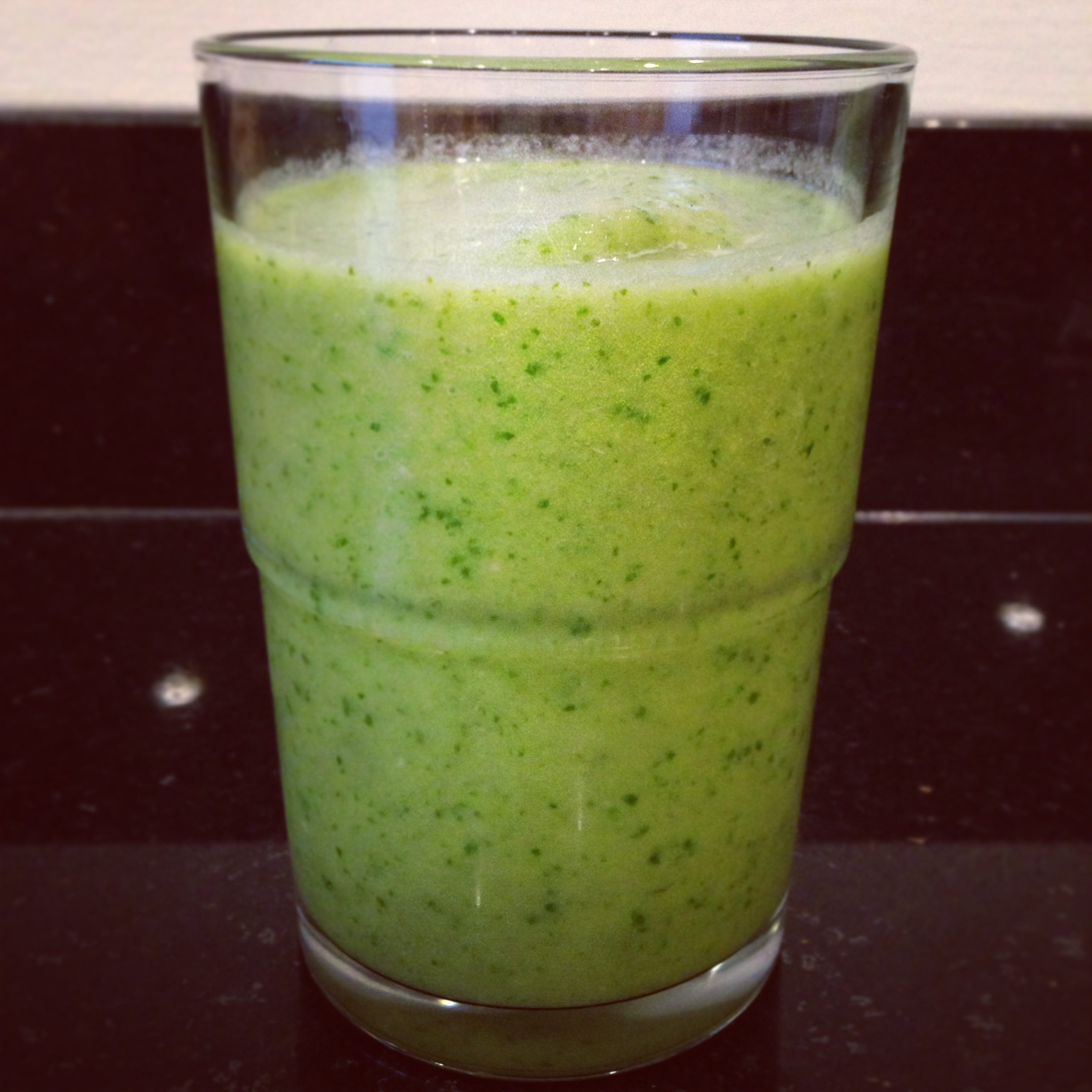 Ever since I won a Magic Bullet at the senior all-night party following my high school graduation, my family has become quite the smoothie specialists. Bananas, blackberries, blueberries, strawberries, mangoes, peaches, pineapples, nectarines, chia seeds, flax seeds, honey, Greek yogurt–you name it, we've put it in a blender. We have our favorite recipes, but are always looking for new combinations. I have ordered green smoothies from juice bars and smoothie shops, but had yet to try making one on my own. I found success with this recipe, which combines two of my favorite foods, pineapple and avocado. Yes, it is that green. And no, you don't even taste the spinach.
Creamy Dreamy Green Smoothie
Serves 1
Ingredients:
3/4 cups water
2 cups fresh or frozen pineapple chunks
1/2 fresh avocado
2 cups spinach
1/2 cups ice cubes
1 T lime juice, optional
Directions:
Place all ingredients in a blender, and blend until smooth. Pour into a glass, and serve cold.