Record Setting Temperatures Today & Tomorrow Across Region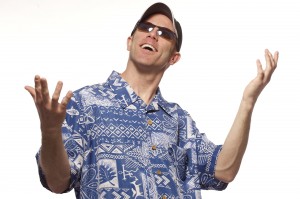 Daytime temperatures will soar today and Thursday as mother nature turns up the heat on the Pacific Northwest for the first time since last fall. A ridge of high pressure continues to build across the region today and will hold through Friday before a return to cooler and perhaps even wetter weather over the weekend. Daytime high temperatures reached the 80's on Tuesday at several locations on the central and northern Oregon coast which is quire rare for April, let alone July or August. Temperatures will continue in the 70's and 80's at the coast today, before cooling Thursday.
After reaching the mid and upper 70's Tuesday, temperatures in the Willamette Valley and into SW Washington will reach 80-85 degrees today, falling just shy of most records for the day. The record warmest April high temperature at the Portland airport (1940-Current) is 90 degrees set on April 30th 1998. That record is likely to stand. However, on Thursday the ridge will anchor itself directly over the valley and many locations will challenge or exceed their daily record high temperatures for Thursday. The record high temperature at the Portland Airport for Thursday, May 1st is 85 degrees set back in 1998. Portland should easily eclipse that with a forecast high of 88 degrees. The record warmest May high temperature at the Portland airport (1940-Current) is 100 degrees set on May 28th 1983. Temperatures should ease back into the mid-70's on Friday across the valley as the warmest weather shifts east of the cascades ahead of a cooler weather system on tap for the weekend. Get outside and enjoy our first mini heat wave of the season, as this is just a tease.
Stay tuned!
Don't forget — you can get my latest weather and climate updates via Facebook. Make sure and "LIKE" our page at: https://www.facebook.com/northwestweatherconsultants. Don't forget to also bookmark this blog at http://blogs.columbian.com/weather. Are you an amateur simply interested in weather? Maybe you are a professional meteorologist? Why not join the single largest chapter of the American Meteorological Society (AMS) in the country with 180 fellow members? The Oregon chapter hosts eight monthly meetings from September through June. All of these meetings are free and open to the public. We are always looking for new members. Dues are just $10 a year! For Oregon AMS meeting details and a membership application, please see http://ametsoc.org/chapters/oregon