Arctic Blast This Week, Snow Possible Next Weekend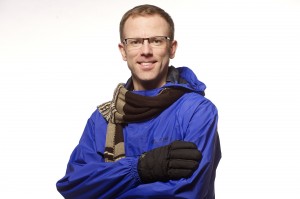 The groundhog says six more weeks of winter and mother nature is going to deliver. Computer model guidance is now locked in on a solution that will bring a rare February arctic blast to the Pacific Northwest beginning Tuesday and lasting throughout the week. By next weekend, there is the potential for an area wide snow and/or freezing rain event. Be prepared for a marked change to much colder weather across the region this week.
A very cold system originating in the arctic will sweep across the region Tuesday. In the wake of this, temperatures will fall during day with cold easterly wind developing, especially near the Portland metro area and the Columbia River gorge. A reinforcing shot of even colder air is set to invade the area on Wednesday. Once this second shot of cold air is in place, daytime high temperatures will struggle to get above freezing up and down the I-5 corridor. Overnight low temperatures will drop into the teens at many western valley locations. The deep freeze will also include locations along the northern and central Oregon coast. This would be the second such arctic event of the season, which is rare by Pacific Northwest standards. This type of pattern is also rare for February and only a few have occurred in the past 25 years, most notably February 1989 and February 1996. The last event which occurred in early December set overnight low temperature records at many locations across the Pacific Northwest including some all-time records for any month of the year.
Next weekend a warmer and wetter system will approach the area from the Pacific. As warmer moist air from the Pacific overrides the cold air trapped at the surface, snow will likely be the result at first, followed by a transition to freezing rain as the cold air above is eroded away from the top down. Areas near the Portland metro area and Columbia River Gorge will be the last area to transition out of the cold air as easterly low level flow will continue as the system approaches. The exact details of next weekends potential snow and freezing rain are yet to come into focus and future model run variations are likely. Updates will be forthcoming this week.
Stay tuned!
Don't forget — you can get my latest weather and climate updates via Facebook. Make sure and "LIKE" our page at: https://www.facebook.com/northwestweatherconsultants. Don't forget to also bookmark this blog at http://blogs.columbian.com/weather. Are you an amateur simply interested in weather? Maybe you are a professional meteorologist? Why not join the single largest chapter of the American Meteorological Society (AMS) in the country with 180 fellow members? The Oregon chapter hosts eight monthly meetings from September through June. All of these meetings are free and open to the public. We are always looking for new members. Dues are just $10 a year! For Oregon AMS meeting details and a membership application, please see http://ametsoc.org/chapters/oregon