Big Winter Tease or Real Deal?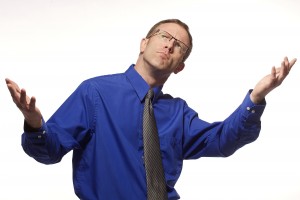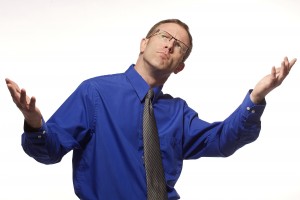 Hope everyone is enjoying their weekend. For those who forecast and track the weather this is the time of year where our eyes become a little more focused when we look at forecast models and maps. Today's three major models are now in agreement that the week after Thanksgiving could go from ho hum to HO, HO, HO, in a hurry. Now, there is still plenty of time for the models to change their tune, but at the present time there is very impressive model consistency for something that is still about 8-10 days out. It lays out like this. There is no significant change on the way between now and Thanksgiving with continued clear and cold nights followed by sunny days. Then about next weekend a cold air mass from Canada is currently forecast to dig south towards the Pac NW. It is forecast to push into the Pac NW on or about December 2nd or 3rd. That would be about a week from right now. For those who track weather, this is a near perfect set up for getting some really cold air over the Pac NW. Note the low pressure that forms and slides right down over Portland in this image (from the Euro model) on or about Monday, December 2nd. Click image for a larger view —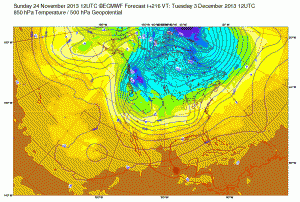 Alaska would be under the influence of a ridge of high pressure while a cold trough plunges into the Pac NW, bringing with it plenty of cold air and likely some very low snowfall levels. Other models are also in agreement with this scenario such as the GFS and Canadian (both posted below) —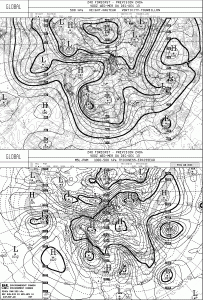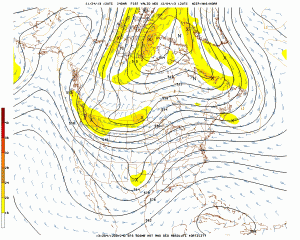 The GFS is not as bullish on the cold air at first, but it also shows the potential for a significant snow event just outside of the Euro and Canadian models that stop at hour 240 (day 10). In other words, the GFS agrees at bringing modified arctic air into the Pac NW at the end of next weekend and into the next week (December 1st-4th) then it bring a system in off the Pacific just south of Portland which would toss a whole bunch of precip over the cold air already in place. That is a good set up for snow to some very low elevations. Is this a guarantee? Absolutely not! But there is a quite a bit of model consistency for being this far out. Now let's see if the consistency stays there or if they diverge away from the current thinking. Only time will tell, right?
Oh wait, there is one more thing to show you. Thanks to a good friend (Teague Rakoz) for bringing this to my attention. This map is called an "analog composite" which suggests if the current pattern were to evolve as forecast, it may look a lot like the following dates from the past, listed by year, month and day. Anyone who tracks weather knows that nearly every single one of these dates (listed in the lower right hand corner of this image) are infamous in weather history. If you are a weather nerd, these are good times and those are mouth watering analogs (similar years). These were all precursors to some BIG Portland snows that followed just days after the arrival of the cold air. I am also impressed with a 0.94 correlation coefficient score in the upper left area of the image. A score of 1.00 is perfect. What does this mean? It means there is very impressive model consistency for being 10 days out. Again, click on the image for a larger view —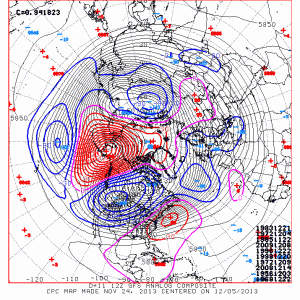 So, what is the bottom line as of Sunday, November 24th? Cool and sunny for the next 5-6 days, then a change may be coming to the Pac NW about the end of next weekend and into the following week. Santa may just want to pay us a visit a little earlier than normal this year? Maybe not? As I always say, STAY TUNED!
Steve Pierce
President, Oregon Chapter of the American Meteorological Society (AMS)
Columbian Newspaper Weather Blogger
Don't forget — you can get my latest weather and climate updates via Facebook. Make sure and "LIKE" our page at: https://www.facebook.com/northwestweatherconsultants. Don't forget to also bookmark this blog at http://blogs.columbian.com/weather. Are you an amateur simply interested in weather? Maybe you are a professional meteorologist? Why not join the single largest chapter of the American Meteorological Society (AMS) in the country with 180 fellow members? The Oregon chapter hosts eight monthly meetings from September through June. All of these meetings are free and open to the public. We are always looking for new members. Dues are just $10 a year! For Oregon AMS meeting details and a membership application, please see http://ametsoc.org/chapters/oregon