Exit Summer, Enter Fall Storms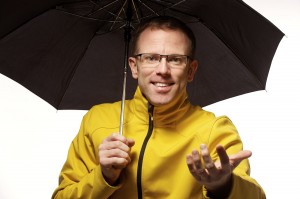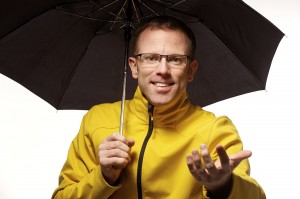 Fall officially arrives this weekend and mother nature intends to let us all know.  A series of early fall storms will plow through the Pacific Northwest this weekend and into next week. All forecast models are in agreement that the first system will arrive Friday evening with an even stronger system on tap for Sunday. Daytime high temperatures Saturday through Tuesday may struggle to reach 60, which is a solid 15-20 degrees below where we will be today (Thursday). It will certainly feel like fall outside this weekend and into early next week. Each subsequent system will bring increasing rainfall across all of western Oregon and Washington, along with the lowest snowfall levels of the season to the Cascades. Areas above 5,000-6,000 ft will likely see their first snowfall of the season by the beginning of next week. Another system slated for Sunday will bring with it the strongest winds of the season to the coast. Now would be a good time to consider putting away the outdoor summer furniture, as it does not look like we will need it again anytime soon.
Rainfall amounts for the first half of September are already at or above month end averages at most locations in across the Portland / Vancouver metro area. We will certainly be adding more rainfall to the records books over the weekend and into next week.
Here are my forecast high temperatures for Portland / Vancouver over the next few days:
Today – 77 (sunny)
Friday – 69 (evening rain)
Saturday – 64 (showers and cool)
Sunday – 60  (showers and cool)
Monday – 62 (showers and cool)
Tuesday – 59 (showers and cool)
The Oregon Chapter of the American Meteorological Society (AMS) has just inked two great meetings slated for September and October that will be free and open to all ages of the general public. Mark your calendars now for next Wednesday, September 25th when former Oregon State Climatologist and Meteorologist George Taylor will speak to our chapter in Portland. His complete presentation is detailed on our website. Then we will host our premier meeting of the season. The 21st annual Winter Weather Forecast Conference will be held Saturday, October 26th 2013 beginning at 10am at OMSI in Portland. This annual meeting is a blast! Weather forecasters from across the Pacific Northwest will once again converge on Portland to give their best prognostications for what this upcoming winter will bring weather-wise to Oregon and SW Washington. This meeting is also free and open to all ages of the general public. Please arrive early if you want a seat. This meeting normally attracts a capacity of 300+ attendees. To view complete details on both of these meetings please see: http://www.ametsoc.org/chapters/oregon/
Stay tuned!
Steve Pierce
President, Oregon Chapter of the American Meteorological Society (AMS)
Columbian Newspaper Weather Blogger
Don't forget — you can get my latest weather and climate updates via Facebook. Send me a friend request at http://facebook.com/stevepiercevancouver and I will add you in. Don't forget to also bookmark this blog at http://blogs.columbian.com/weather. Are you an amateur simply interested in weather? Maybe you are a professional meteorologist? Why not join the single largest chapter of the American Meteorological Society (AMS) in the country with 180 fellow members? The Oregon chapter hosts eight monthly meetings from September through June. All of these meetings are free and open to the public. We are always looking for new members. Dues are just $10 a year! For Oregon AMS meeting details and a membership application, please see http://ametsoc.org/chapters/oregon