More Clouds, Less Sunshine Coming Up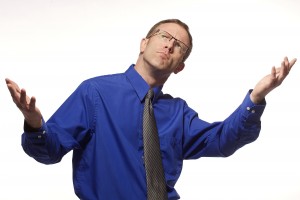 Happy Thursday everyone! Hope you are all enjoying the last few weeks of summer. As many of you have noticed, the days are getting shorter and the nights are feeling a bit more comfortable. This caps off what has been a relatively mild summer. No signs of any 100 degrees heat anytime soon.  Historically speaking, if we do not hit 100 degrees by August 20th our chances decline rapidly thereafter. We have been as hot as 105 degrees on September 2nd 1988, but that was an extreme anomaly and there are no signs of anything like that on the horizon. How about last nights moon? That was quite a sight. Smoke from area fires helped to create a reddish look to the sky, along with passing clouds.
The overall weather pattern for the next seven days will be taking a turn as an area of low pressure off the coast will move a little closer to the Pacific Northwest. This will push the ridge of high pressure currently over us to the east. The result will be more in the way of clouds and less in the way of afternoon sunshine over the next 5-7 days. Afternoon high temperatures will fall from the 80's to the mid-70's across the Portland / Vancouver area beginning Saturday and lasting into next week. There will also be a few showers from time to time, but those should not amount to much. Mostly folks will notice more in the way of clouds and less in the way of sun. Spotty areas of morning drizzle are also possible over the weekend. It is still a little too early to look ahead to the Labor Day holiday weekend forecast. More on that next week.
Here are my forecast high temperatures for Portland / Vancouver over the next few days:
Today – 85
Friday – 81
Saturday – 77 (morning drizzle?)
Sunday – 75  (morning drizzle?)
Monday – 76
Tuesday – 77
The Oregon Chapter of the American Meteorological Society (AMS) has just inked two great meetings slated for September and October that will be free and open to all ages of the general public. Mark your calendars now for September 25th when former Oregon State Climatologist and Meteorologist George Taylor will speak to our chapter in Portland. His complete presentation is detailed on our website. Then we will host our premier meeting of the season. The 21st annual Winter Weather Forecast Conference will be held Saturday, October 26th 2013 beginning at 10am at OMSI in Portland. This annual meeting is a blast! Weather forecasters from across the Pacific Northwest will once again converge on Portland to give their best prognostications for what this upcoming winter will bring weather-wise to Oregon and SW Washington. This meeting is also free and open to all ages of the general public. Please arrive early if you want a seat. This meeting normally attracts a capacity of 300+ attendees. If you are a meteorologist and would like to be considered for one of our four (4) open forecast slots this year, please download and submit your RFP (Request for Presentations) no later than September 3rd. We will also consider other related earth and atmospheric science presentations, as times allows. To view complete details on both of these meetings or to download an RFP, please see: http://www.ametsoc.org/chapters/oregon/
Stay tuned!
Steve Pierce
President, Oregon Chapter of the American Meteorological Society (AMS)
Columbian Newspaper Weather Blogger
Don't forget — you can get my latest weather and climate updates via Facebook. Send me a friend request at http://facebook.com/stevepiercevancouver and I will add you in. Don't forget to also bookmark this blog at http://blogs.columbian.com/weather. Are you an amateur simply interested in weather? Maybe you are a professional meteorologist? Why not join the single largest chapter of the American Meteorological Society (AMS) in the country with 180 fellow members? The Oregon chapter hosts eight monthly meetings from September through June. All of these meetings are free and open to the public. We are always looking for new members. Dues are just $10 a year! For Oregon AMS meeting details and a membership application, please see http://ametsoc.org/chapters/oregon