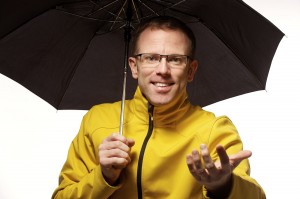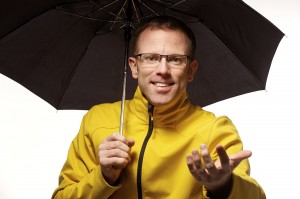 Happy Thursday everyone! The dog days of summer sure feel a little more "doggy" this morning after a record setting warm night last night. Vancouver set a record for the warmest overnight low temperature (for August 15th) at 67 degrees. The previous record for the date was 65 degrees set on this date back in 1950. This is just one degree shy of the all-time warmest overnight low on record in Vancouver for the entire month of August of at 68 degrees set back on August 1st 1949. Period of record in Vancouver is 1891-Current (122 years). Vancouver's Pat Timm also makes a good point. Last nights record in Vancouver may fall by the wayside if we fall to 66 degrees or cooler by 11:59pm tonight. This is certainly possible. We shall see!
Now, let's talk about what is in store for the upcoming weekend across the metro area. A trough of low pressure that has been hanging just off the coast for the past few days will be exiting the area tonight and Friday and that will allow the summertime ridge of high pressure that is currently anchored over the inner mountain west to nose itself back into the Pacific Northwest over the weekend. This trend will likely last most of next week as well. If you have any outdoor plans this weekend it will be a great time to get them done. The coast should also see nice weather this weekend, lasting into next week as high pressure builds back in. After today, there is no rain in sight for the next 5+ days so enjoy the summer as it rolls on.
Mark your calendars now for the 21st annual Winter Weather Forecast Conference to be held Saturday, October 26th 2013 beginning at 10am at OMSI in Portland. This annual meeting is a blast! Weather forecasters from across the Pacific Northwest will once again converge on Portland to give their best prognostications for what this upcoming winter will bring weather-wise to Oregon and SW Washington. This meeting is free and open to all ages of the general public. If you are a Meteorologist and would like to be considered for one of our open forecast slots this year, please e-mail me: stevejpierce at comcast dot net and I will send you all the details.
Here are my forecast high temperatures for Portland / Vancouver over the next few days:
Today – 79
Friday – 81
Saturday – 82
Sunday – 81
Monday – 84
Tuesday – 85
Stay tuned!
Steve Pierce
President, Oregon Chapter of the American Meteorological Society (AMS)
Columbian Newspaper Weather Blogger
Don't forget — you can get my latest weather and climate updates via Facebook. Send me a friend request at http://facebook.com/stevepiercevancouver and I will add you in. Don't forget to also bookmark this blog at http://blogs.columbian.com/weather. Are you an amateur simply interested in weather? Maybe you are a professional meteorologist? Why not join the single largest chapter of the American Meteorological Society (AMS) in the country with 180 fellow members? The Oregon chapter hosts eight monthly meetings from September through June. All of these meetings are free and open to the public. We are always looking for new members. Dues are just $10 a year! For Oregon AMS meeting details and a membership application, please see http://ametsoc.org/chapters/oregon