Dry Spell and Thunderstorms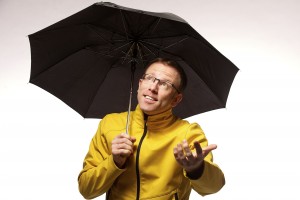 Happy Wednesday everyone! Well, it has been a long time since we last saw any measurable precipitation in the metro area. It last rained at the Portland airport on June 26th. Looks like we started off the dry season a little early this year. However, this is not a record. Not by a long shot. If you include trace amounts, we would need to go about 72 days to break the all-time record at PDX. Can we do it? Possibly! We certainly started off on the right foot by seeing dry weather setting in early (late June) this year. Speaking of rain, there are rumors that we could see some thunderstorms today across the metro area. After taking a good look at the latest model data it would appear as though the real action will stay in the coast range and Cascades today. Odds are slim for t-storms in the valley. However, having said that we could see a stray shower or two over the next 48 hours in the metro area before sunshine returns this weekend with warming temps. If the airport escapes the next 48 hours without a shower (which I personally think it will) then the dry streak will continue into August. It has been about average this summer with perhaps a few more days with morning low clouds than normal, but I think we are all okay with that, right? So, let the "dog days of summer" roll on.
Here are my forecast high temperatures for Portland / Vancouver over the next few days:
Today – 78
Thursday – 75
Friday – 80
Saturday – 82
Sunday – 84
Stay tuned!
Steve Pierce
President, Oregon Chapter of the American Meteorological Society (AMS)
Columbian Newspaper Weather Blogger
Don't forget — you can get my latest weather and climate updates via Facebook. Send me a friend request at http://facebook.com/stevepiercevancouver and I will add you in. Don't forget to also bookmark this blog at http://blogs.columbian.com/weather. Are you an amateur simply interested in weather? Maybe you are a professional meteorologist? Why not join the single largest chapter of the American Meteorological Society (AMS) in the country with 180 fellow members? The Oregon chapter hosts eight monthly meetings from September through June. All of these meetings are free and open to the public. We are always looking for new members. Dues are just $10 a year! For Oregon AMS meeting details and a membership application, please see http://ametsoc.org/chapters/oregon