Tonight's "Crusin' The Gut" Weather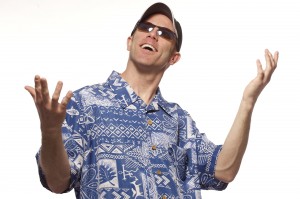 Happy Saturday everyone! Just a quick post. Tonight is the annual "Crusin' The Gut" event in downtown Vancouver. Bring the entire family anytime after 5pm. Come join thousands of others who will flood downtown Vancouver to honor this annual event dating back to the 1950's.  Hot rods, hot food and plenty of music will entertain downtown Vancouver's Main Street from 4th Plain south. Plan to park in nearby neighborhoods in order to get a spot on the strip. Come see some of the Portland areas best custom cars dating back to the 1920's. I plan to head down there about 5-6pm with Slo Poks Car Club member Derek Jensen and others. Hope to see you all there! The weather looks about perfect. Morning low clouds are clearing out now and sunny skies will prevail for the remainder of the day.
Dry weather will continue for the foreseeable future as high pressure is in control. It is a typical summertime weather pattern for the Pacific Northwest. Highs in the lower 80's and lows about 55-60. Sunday will see more in the way of morning clouds and less in the way of sunshine. The rest of the coming week looks great. Here are my forecast high temperatures for Portland / Vancouver over the next few days:
Today – 80
Sunday – 78
Monday – 81
Tuesday – 84
Wednesday – 82
Stay tuned!
Steve Pierce
President, Oregon Chapter of the American Meteorological Society (AMS)
Columbian Newspaper Weather Blogger
Don't forget — you can get my latest weather and climate updates via Facebook. Send me a friend request at http://facebook.com/stevepiercevancouver and I will add you in. Don't forget to also bookmark this blog at http://blogs.columbian.com/weather. Are you an amateur simply interested in weather? Maybe you are a professional meteorologist? Why not join the single largest chapter of the American Meteorological Society (AMS) in the country with 180 fellow members? The Oregon chapter hosts eight monthly meetings from September through June. All of these meetings are free and open to the public. We are always looking for new members. Dues are just $10 a year! For Oregon AMS meeting details and a membership application, please see http://ametsoc.org/chapters/oregon