Update: Heatwave Continues, But For How Long?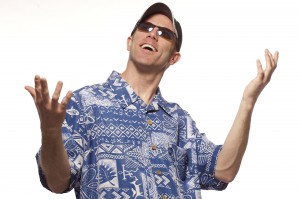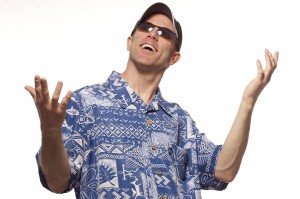 Just a quick post today. By now we are all well aware that the rain showers and temps of 60-65 are long gone and have been replaced with temps in the 90's which was pretty much as modeled / forecasted. Now the big question is, how hot will it get today, Monday and Tuesday? Models are now in nearly complete agreement that Portland / Vancouver will NOT reach 100 degrees this week. In fact, models are showing Sunday, Monday and Tuesday will all top out around 95 degrees in the Portland metro area before cooling back down into the 80's for the 4th of July. As the soil continues to dry out from last weeks rain, the relative humidity will also begin to lower which will make it feel more like Las Vegas heat instead of Florida heat this coming week. Speaking of Vegas, it is forecasted to be 115 there for the next three days, with lows of about 95. Now that is hot! Anyone want to take a walk down the Vegas strip? Your shoes may just melt. Just for fun I thought I would toss out a few of my forecasted high temps for the coming few days in Portland / Vancouver, for those who are interested;
Sunday – 94
Monday – 95
Tuesday – 90
Wednesday – 87
Thursday (4th of July) – 81
Any way you slice it, five or so days at or above 90 degrees before the 4th of July certainly constitutes a heatwave by Portland standards.  Several news media outlets called me this past week wanting to talk about our heatwave. The big question most of them asked was, does this early season heat spell mean that we will be hotter than normal for the entire summer? Also, does this mean that we could be even hotter later on in July. My answer = not necessarily. However, what it does mean is that we have more time to do it all over again as we enter what I call the "window of opportunity" for 100 degree heat in Portland which begins about July 15th and rolls through about Aug 20th each year. After that it starts to slide downhill. Speaking of slide, the days are getting shorter already.
Looking even further down the road this week, longer range forecast models are wanting to push the ridge of high pressure back over the Pac NW once again, bumping temps back into the 90's by the end of the week and into next weekend, but that is a long ways out for now. Bottom line = No 100 degree high temps at any of the official reporting stations around the Portland metro area this week followed by a cool down over the 4th of July holiday. No precip in sight for the next 5+ days locally. Get outside and enjoy summer!
Stay tuned!
Steve Pierce, President
Oregon Chapter of the American Meteorological Society (AMS)
Don't forget — you can get my latest weather and climate updates via Facebook. Send me a friend request at http://facebook.com/stevepiercevancouver and I will add you in. Don't forget to also bookmark this blog at http://blogs.columbian.com/weather. Are you an amateur simply interested in weather? Maybe you are a professional meteorologist? Why not join the single largest chapter of the American Meteorological Society (AMS) in the country with 180 fellow members? The Oregon chapter hosts eight monthly meetings from September through June. All of these meetings are free and open to the public. We are always looking for new members. Dues are just $10 a year! For Oregon AMS meeting details and a membership application, please see http://ametsoc.o