West Coast Heatwave On The Way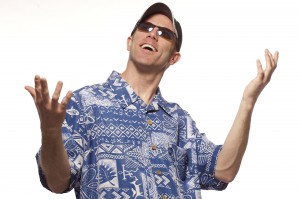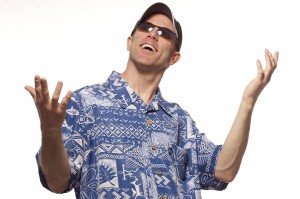 As first mentioned in my article on June 10th (15 days ago) it now appears likely that the western half of the country is about to bake under what could be a record setting heatwave. Models are coming into better agreement this morning for a significant heatwave across much of the west starting this Thursday and lasting into early next week. At this point in time there is the potential for seeing temperatures approaching 130 degrees in Death Valley which would be just a few degrees shy of the all-time world record highest temperature ever recorded for any location on earth. The old world record of 136 degrees recorded in Libya back in 1922 was found to be incorrect and the torch (literally) has now been passed to Death Valley, CA. that reached 134 degrees in 1913. Could Death Valley challenge this temperature once again? It could be close! At the present time, models are suggesting they will be pushing 130 degrees later this week. What's a few degrees between friends, right?
So, the big question remains, how hot will it get here in the Pacific Northwest? It will all depend on exactly where the ridge sets up. Today's Euro and GFS models now place the center of the ridge directly over Portland and Seattle Sunday through Tuesday with hot offshore flow aloft and near the surface. If this were to verify, temperatures could easily approach 100 degrees. This would be rare for this early in the season. Only a handful of days before July 4th have passed 100 degrees in Portland history. Record daily high temperatures for Portland in the first few days of July are all in the upper 90's so we could end up challenging these if the models continue their recent trend of hotter and hotter with each run. Here is today's 12z Euro model run which shows a blistering ridge parked right over the Willamette Valley early next week. The Euro shows temperatures at 850mb's (about 5,400 ft above sea level) at nearly +28c. The GFS model shows a staggering +30c at the same time. These models also produce surface temps of 113 degrees for Portland and Vancouver. Is this likely to happen just as modeled? Not likely. That would be in the "off the charts" territory.
Now, this is only one model run, but there is a trend developing here that is clearly moving in the HOT direction. It is worth noting that I have never seen models producing upper air temperatures like this so early in the year in the 20+ years I have been tracking and forecasting Pac NW weather. In fact, if we were to see 850mb temps of +30c, as suggested by the GFS and +28c by the Euro, those set ups have the potential to challenge the great August 1981 and July 2009 heatwaves. Portland baked at 107 degrees twice in August of 1981 under 850mb temps of about +27c, which stands to this day as the hottest temp ever recorded in Portland. July 29th 2009 saw a high of 106 in Portland under 850mb temps of +25c. Vancouver, WA reached 108 on the same day in 2009 setting its all-time record high temp. Records date back to about 1891 in Vancouver. What will the final outcome be this time? We shall see. Either way, this has the makings of a significant heatwave for the west coast. However, the exact details are still a few days away for us here in the Pac NW. A slight shift in the position of the ridge can make a lot of difference for us. This much is certain, you can say goodbye to showers and temps in the 60's. They will quickly be replaced with sunshine and temps in the 80's to near 90 by the weekend and possibly another 10 degrees warmer early next week. Get out those shorts and prime that pool for some swimming! If you don't have a pool, make friends with someone who does. You may just need it!
Stay tuned!
Steve Pierce, President
Oregon Chapter of the American Meteorological Society (AMS)
Don't forget — you can get my latest weather and climate updates via Facebook. Send me a friend request at http://facebook.com/stevepiercevancouver and I will add you in. Don't forget to also bookmark this blog at http://blogs.columbian.com/weather. Are you an amateur simply interested in weather? Maybe you are a professional meteorologist? Why not join the single largest chapter of the American Meteorological Society (AMS) in the country with 180 fellow members? The Oregon chapter hosts eight monthly meetings from September through June. All of these meetings are free and open to the public. We are always looking for new members. Dues are just $10 a year! For Oregon AMS meeting details and a membership application, please see http://ametsoc.org/chapters/oregon