Record Setting Easter Weekend Temperatures Possible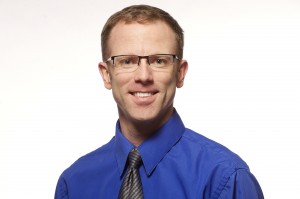 Happy "Good" Friday everyone! After a few months of transition from their old blog format to wordpress, the Columbian Newspaper is re-rolling out the weather blog. It actually never went away! It has just been redesigned and I am happy to be back blogging once again.  Hey, it was a boring winter anyway, right?
Are you all ready for what is likely to be a nice / warm Easter weekend and great start to Washington's spring break and end to Oregon's? I know I am. I am planning to sun myself in Vegas! I am sure I will blog from down there as well. Temperatures across the Pacific Northwest will be pushing near record levels over the weekend. Portland / Vancouver should reach the lower 70's both Saturday and Sunday as a ridge of high pressure temporarily moves over the region. I have attached an image of the latest Euro model for this weekend. It is a no-brainer forecast for this weekend. If you have outdoor Easter plans with the kids, there should be no rain anywhere in sight north of Eugene.  A weak system will slide well to the south through California over the weekend. The moisture associated with that system will stay well south of the Portland metro area leaving us warm and dry with a few passing clouds.
A cool down is on the way for the start of Washington's spring break on Monday. Most of the upcoming week looks dry at this point. However, models are a bit unsure of what to make of the weather pattern after Wednesday of next week. At the present time, most models are  taking another system into California for continued dry weather in the Pacific Northwest mid next week.  Speaking of dry, this March will go down as the 3rd driest in Portland airport history. After the last three wet years, I am not sure anyone here will argue with that, right? The outlook for April is for above normal temperatures and drier than normal. No arguments from me on that one.
Everyone take a moment this weekend and enjoy the nice weather, family, friends, etc. I always love the smell of fresh cut grass, a clean car and getting out the shorts to go with my ghostly white legs this time of the year. How about you? What do all of you like most about spring?
Stay tuned!
Steve Pierce
President
Oregon Chapter of the American Meteorological Society (AMS)