Giving Thanks and Cranberry Chutney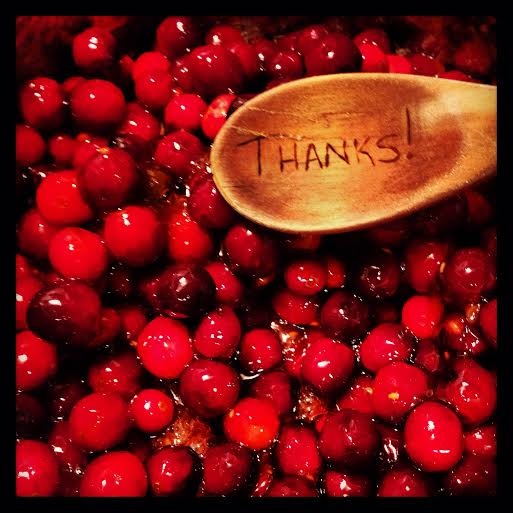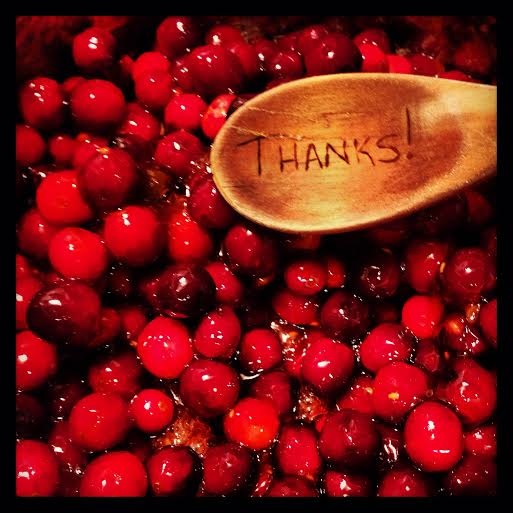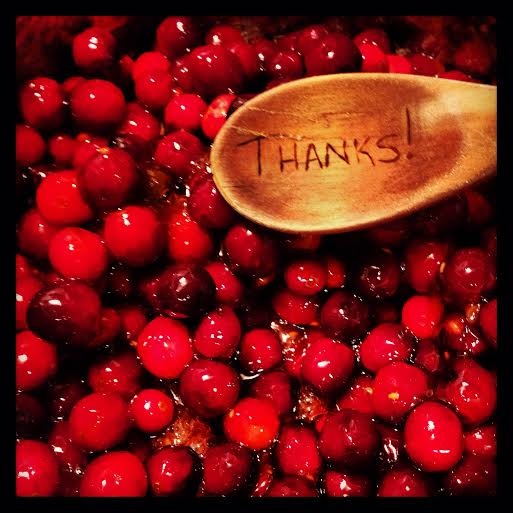 Raise your hand if you grew up eating canned jellied cranberry sauce! I did. And I'm not embarrassed to admit that I loved my sliced Frisbee of cranberry goodness. But, then I grew up and craved something more sophisticated: sweet and sour with hints of orange and ginger. I searched for a cranberry chutney recipe that didn't require a can opener.
After I stumbled upon Molly Wizenberg's cranberry chutney recipe in The Homemade Life, I realized that cranberry chutney deserves center stage. A spoonful on a toasted baguette smeared with goat cheese, a dollop on top of a bowl of sweet potato or butternut squash soup, or even in a martini. Oh yes, this year I'm infusing vodka with cranberry chutney for a cranberry martini on Thanksgiving.
Every November I make a double batch of cranberry chutney and freeze little cups of it for the rest of the year. It's a superb addition all season long. Now, maybe you are still clutching your can of jellied cranberry sauce tightly to your chest and can't imagine going to the trouble of making your own. But, I urge you to imagine cranberry chutney smeared on a turkey sandwich with cream cheese or even on your Thanksgiving plate. You can do it.
Cranberry Chutney
from Molly Wizenberg's, The Homemade Life
I've made this chutney with all the jam jar remnants in my fridge.  The jam flavor doesn't matter so much as making sure that you sort out the bad cranberries.  You can find crystallized ginger at Chucks and New Seasons. And I purchase my dried cherries at Trader Joe's or Costco.  The chutney will be runny on the stove-top but it will thicken dramatically as it cools.
24 ounces apricot, strawberry, or raspberry preserves
¾ cup white distilled vinegar plus 1 ½ tsp raspberry preserves
A pinch of salt
¼ tsp ground cloves
¼ cup Grand Marnier or other orange liqueur
2 bags fresh cranberries, sorted
1/4 to ½ cup finely chopped crystallized ginger
1 ¼ cups dried tart cherries
In a medium-sized saucepan, stir together the preserves, vinegar, salt, cloves, and Grand Marnier; then place over medium high heat.  Stir it regularly as it happily boils for 15 minutes until it thickens a touch.  Then turn the heat down to medium and add the cranberries.  Cook until you hear or see a couple of cranberries pop.  Add the ginger and cherries.  Stir together.  Remove from heat and cool to room temperature before serving.  The chutney will thicken as it cools.
Yield: 8-10 servings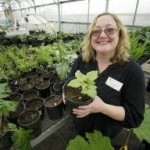 Hello! My name is Laura Heldreth and most days you can find me playing in my kitchen and vegetable garden.