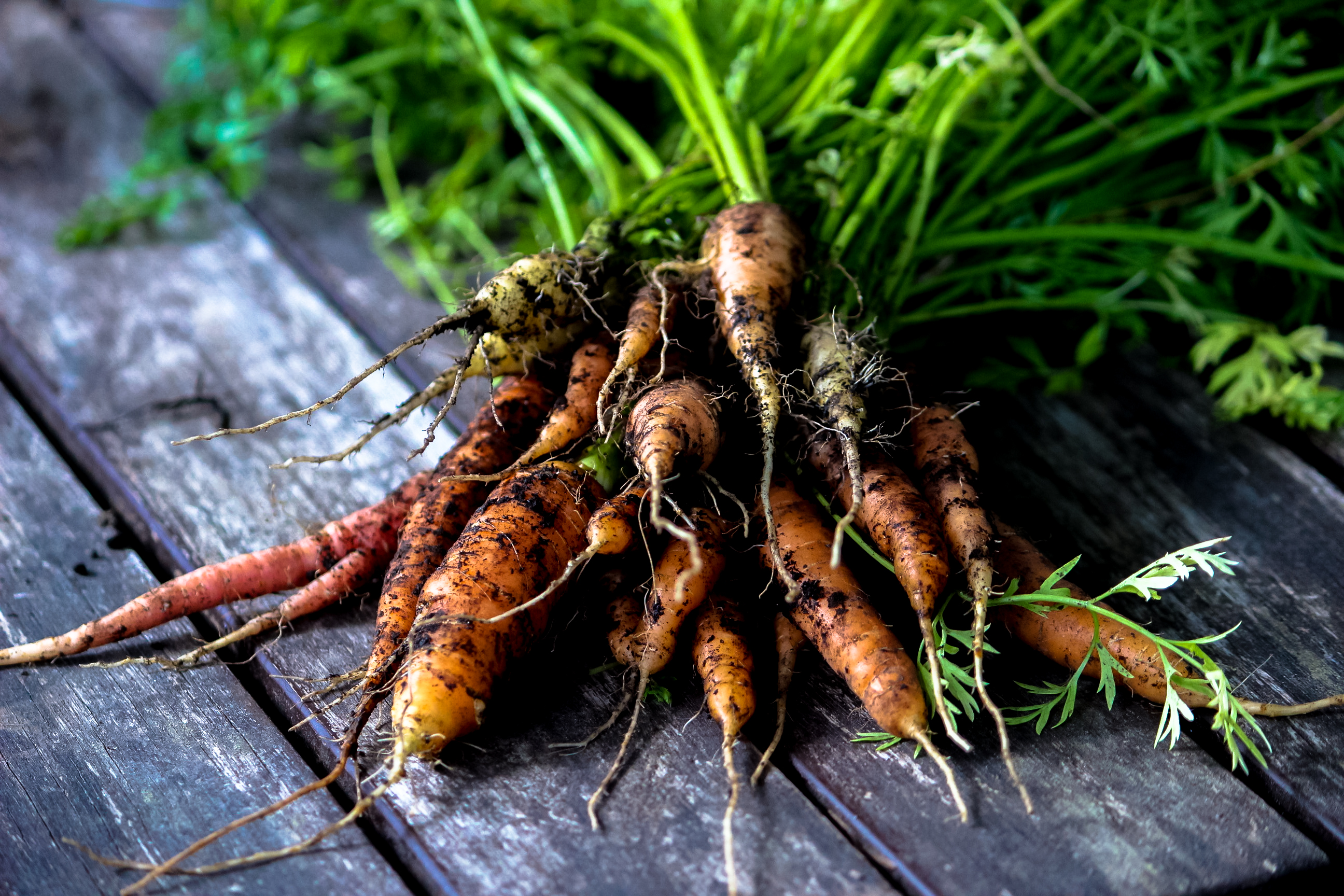 On warm evenings, you can find me out front watering my Victory Garden while chomping on a fresh Nantes carrot pulled out of the soup themed garden. I've been happily 'thinning' my carrots this way for the past month. Have you ever eaten a carrot fresh out of the garden? They are crunchy and sweet with a vibrant carrot flavor that store bought carrots lack. You simply need to try one. Or ten.
Carrots can be tricky to grow. I used to feel defeated when my carrot seed failed until OSU Master Gardener Jan McNeilan told me that she had to replant her carrots four times that season. Perseverance is the key to growing carrots. I've found that topping my carrot seeds with potting soil and regular slug hunts helps improve their odds. This year, I only needed to plant my seeds once.
A couple of weeks ago, I proudly walked a bouquet (bunch) of fresh carrots over to the Crony Brothers only to discover that one of them had recently lost his front tooth. Aghast at my poor timing, I recommended that they oven roast the carrots. Then, I went home and took my own advice. My Pirate arrived home just as I was pulling the spicy roasted carrots out of the oven. The carrots never made it to the dinner table.
Roasted Baby Carrots
Large bunch of baby carrots that are roughly the same size
½ tsp. of ground coriander
½ tsp. ground cumin
Large pinch of red cayenne powder
Pinch of kosher salt
Couple of grinds of black pepper
2 tablespoons olive oil
Preheat your oven to 400 degrees. Combine the spices with the olive oil in a bowl. Stir the fresh baby carrots in the olive mixture until they are coated. Spread out on an oiled cookie sheet. Roast for 20 minutes until they are tender and browned. Serve.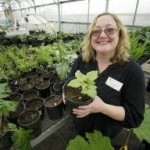 Hello! My name is Laura Heldreth and most days you can find me playing in my kitchen and vegetable garden.