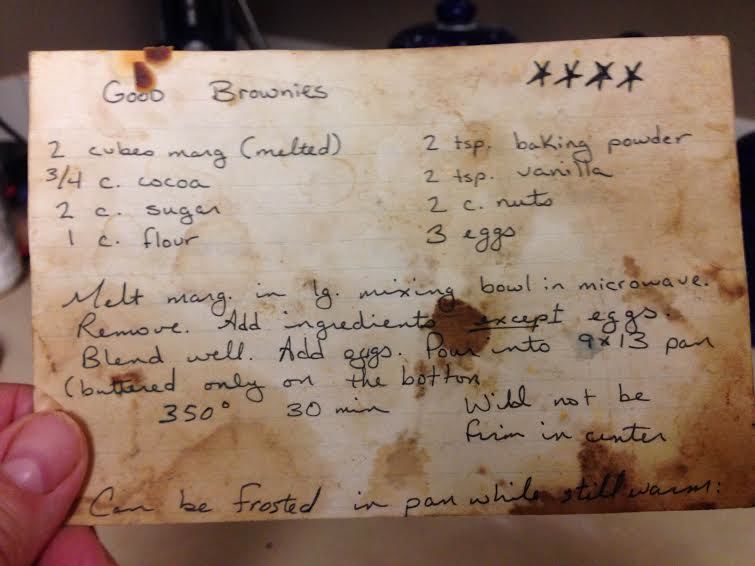 This morning at 11 am, the first legal marijuana store in Vancouver, Washington will open its doors to the public. If you find yourself in a celebrating mood, just put the instant brownie box back on the shelf and make yourself a batch of Good Brownies.
These are the first brownies that I learned to make in grade school. I don't remember where the recipe originated, but it's delicious. Over the years, I've tried adding various ingredients into the batter like M&M's, dried fruit, cream cheese, and peanut butter. They were all satisfying. And I usually skip the frosting unless I'm really craving rich chocolaty goodness. Or whip up a batch of peanut butter frosting. It's your call.
Good Brownies
 2 sticks of butter or margarine (melted) or marijuana butter
¾ cup cocoa
2 cups sugar
1 cup flour
2 tsp. baking powder
2 tsp. vanilla
2 cups nuts
3 eggs
Melt butter in a large mixing bowl in the microwave. Remove. Add all the ingredients except for the eggs. Blend well. Add eggs. Pour into a 9 X 13 pan that is buttered only on the bottom. Bake for 30 minutes in a 350-degree oven. They will not be firm in the center when you take them out of the oven.  They can be frosted in the pan while they're still warm.
 Frosting
Melt ½ cube butter or margarine
Add ¼ cup of cocoa
Add powdered sugar until sweet
½ teaspoon vanilla
Pinch of salt
Add milk if it needs liquid
Melt the butter and stir the frosting together and add the milk if it needs to be thinned. Then pour the frosting on top of the brownies and spread it out. Here's where my friend Ben, The Mad Chemist would suggest adding chopped pistachios on top for a beautiful presentation and "to make it tasty."
*Marijuana butter is an easy addition. Here's a link to a recipe at The Weed Blog.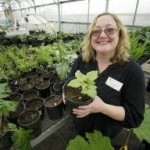 Hello! My name is Laura Heldreth and most days you can find me playing in my kitchen and vegetable garden.