Spiced Christmas Coffee and Snow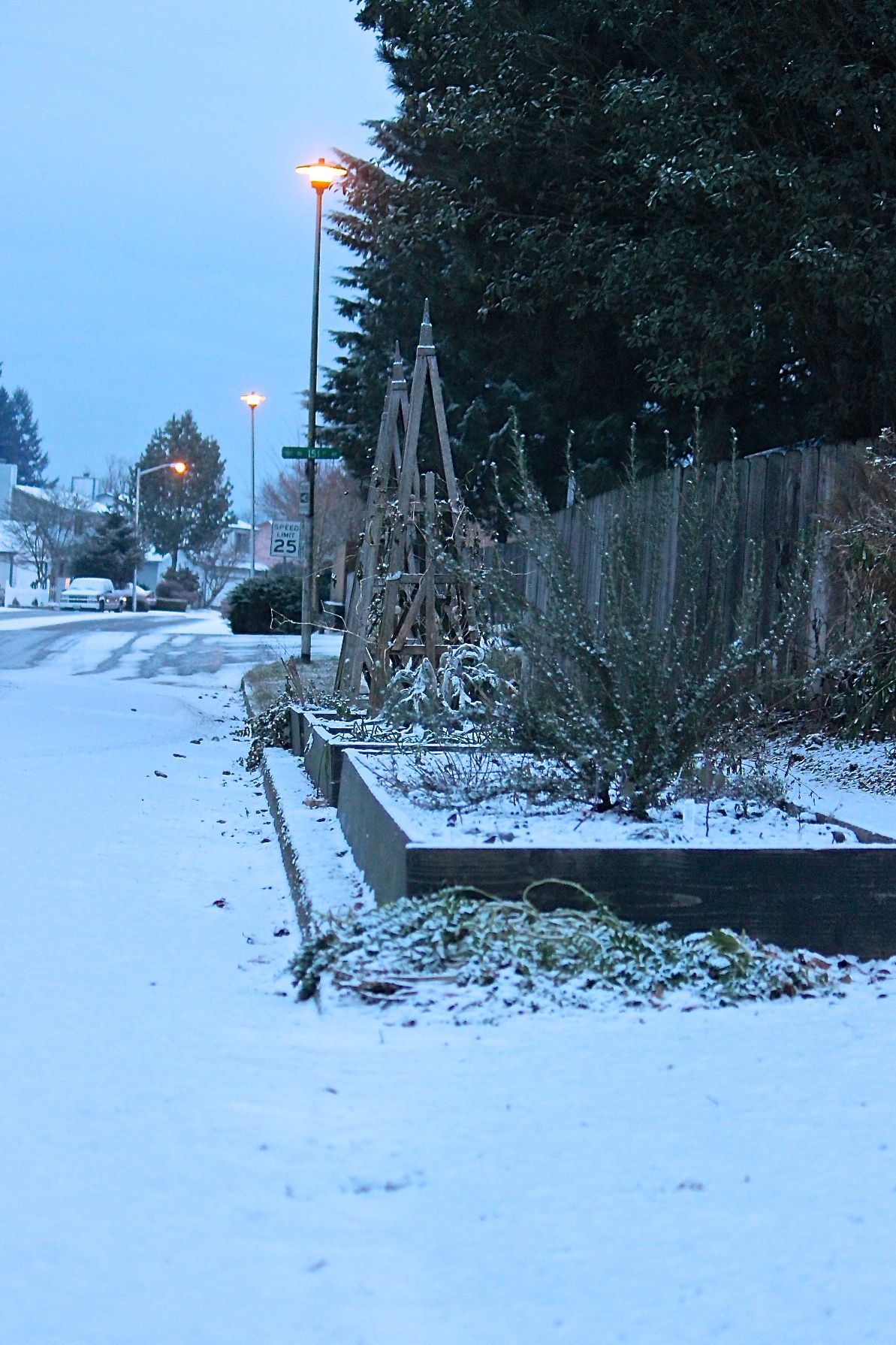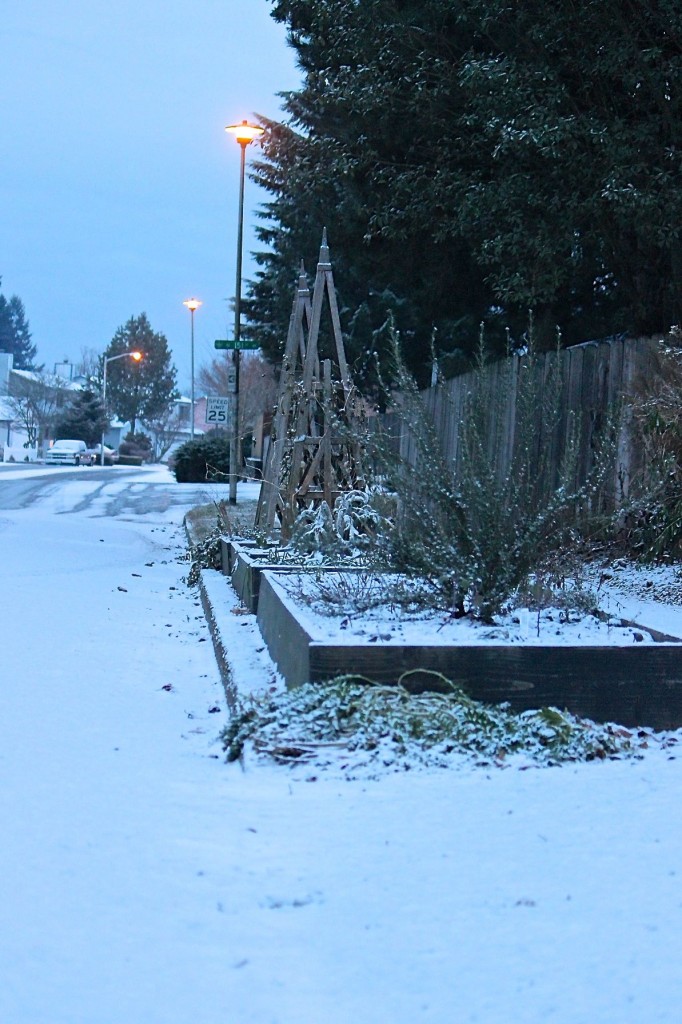 Tuesday morning, we woke up to another soft dusting of snow.  I stepped outside and took pictures while my Spiced Christmas Coffee steeped in the French Press on the kitchen counter.
Barnaby supervised me out the front window.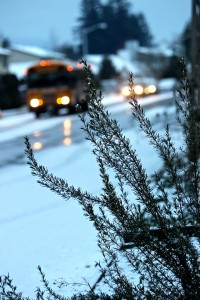 I listened to the shivering high school students complain about going to school on a snow day
until the bus arrived. (Don't worry, school was cancelled for them the next morning for freezing fog.)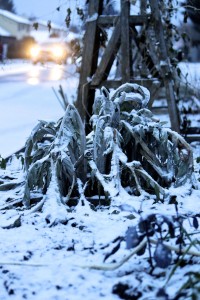 Then I contemplated the sad state of the cardoon.  Will it survive?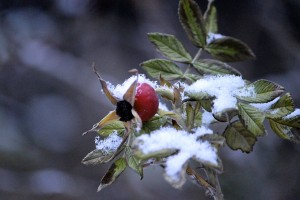 I adore the rugosa rose hips in winter.  They add a festive touch while the garden sleeps.  Or dies.  These low temperatures may have killed many of the new plants that I added this fall.
I stepped out back and took pictures of the ligularia seed heads while Barnaby helped arrange them for me.  He's so helpful.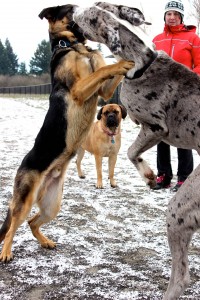 Then, I poured my Spiced Christmas Coffee into a thermos and we headed to the dog park. By the time we returned from the dog park, the snow in our garden had melted.
Spiced Christmas Coffee
by Laura Heldreth
I like to add some holiday spice to my coffee this time of year. This coffee reminds me of my favorite spice cake recipe. Don't forget to add the mace because its sweet spiciness pulls all the flavors together.
4 cups boiling water
3 to 5 Tablespoons of your favorite ground coffee
1/2 teaspoon ground cinnamon
1/8 teaspoon fresh ground nutmeg
large pinch of mace
tiny glug of vanilla extract
2 tablespoons of sugar (optional)
cream (optional)
In your four cup French Press, pour the boiling water over the ground coffee and spices. Let brew for at least five minutes. Pour and serve black or add some cream.
For an extra flourish, add fresh whipped cream and a sprinkle of cinnamon.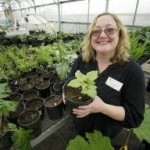 Hello! My name is Laura Heldreth and most days you can find me playing in my kitchen and vegetable garden.