Braised Celery with Oven Roasted Tomatoes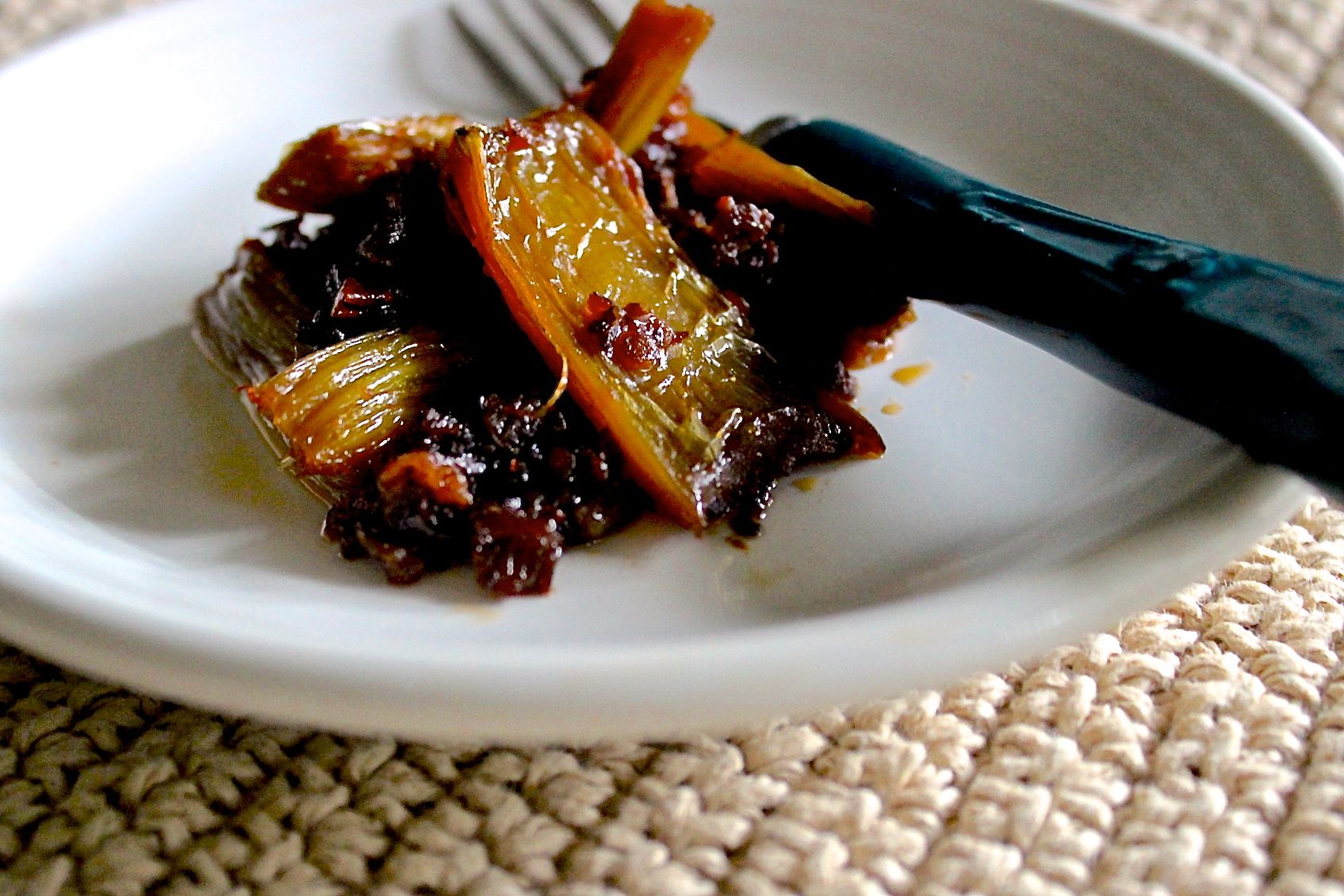 My Victory Garden is shivering while it sleeps.  Brrr…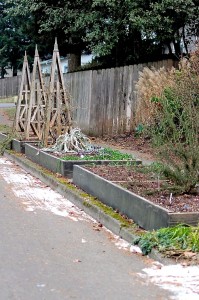 The temperatures dipped down into the single digits over the weekend and I'm wondering if the rosemary and bay are going to survive.  Only time will tell.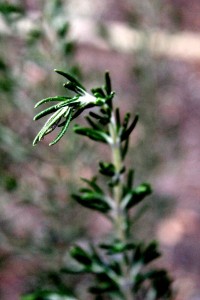 Last Friday, I whipped up our dinner with a nod toward Marcella Hazan and used some oven roasted tomatoes from My Victory Garden.  We both pushed aside the roasted lemon chicken to devour the braised celery with oven roasted tomatoes.  I was astonished.  Braised celery truly is a Genius recipe that surpasses its simple ingredients.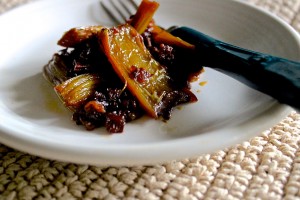 I always keep a bunch of celery floundering in the crisper to munch on with peanut butter or hummus.  I'm going to give celery center stage more often, now that I know what it can become coaxed gently along with an onion, olive oil, pancetta, and oven roasted tomatoes. I plan on putting this dish on high rotation in my kitchen, perhaps even stirred in with some pasta and topped with parmesan.
You need to try this easy and fantastic recipe!  You'll never look at celery the same way.
Braised Celery with Oven Roasted Tomatoes
adapted slightly from Marcella Hazan's Essentials of Classic Italian Cooking
I riffed on Marcella's recipe by using what I had on hand.  This recipe stands up to different proportions of ingredients.
3/4 pound of celery, cut into two inch chunks
1 onion, small dice
2 T. olive oil
3 ounces of pancetta, cut into strips
1/2 cup of oven roasted tomatoes
2 T. water
salt
Heat the olive oil over medium heat, then add the onion. Sprinkle with a pinch of salt. Saute until the onion starts to turn golden.  Add the pancetta and cook until it for a few minutes.  Then add the celery, water, and oven roasted tomatoes.  Bring to a simmer, stir well, add a lid, then lower the heat to keep it at a low simmer.
Cook until the celery is tender and slumps in the sauce.  I cooked mine for approximately 45 minutes. Cook it until you sigh when you taste it. Enjoy!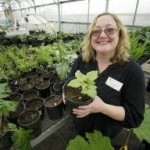 Hello! My name is Laura Heldreth and most days you can find me playing in my kitchen and vegetable garden.