A Lovely Sandwich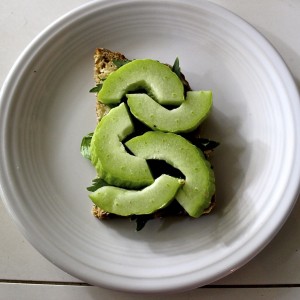 Yesterday, I made a lovely sandwich out of the garden following Deborah Madison's suggestion in her book Vegetable Literacy.  I've grown lovage and cucumbers in my garden for the past decade, but never once have I considered combining them.  It surprised me how the bright flavor of the lovage brought out the subtle cucumber's delicate flavor.  This sandwich works great as a meal or cut up for an appetizer for your next garden party.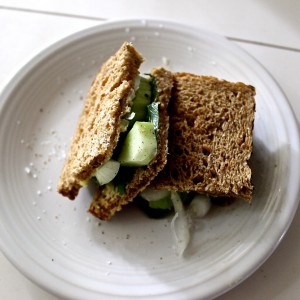 Cucumber-Lovage Sandwich with Sweet Onion by Deborah Madison
Swipe butter on your favorite whole grain bread.  Cover one slice with lovage leaves. Top with cucumber slices and onions cut paper thin.  Salt and pepper.  Press down the top slice of bread and cut in half or quarters.  Enjoy.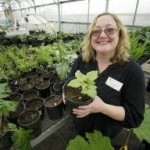 Laura Heldreth
Hello! My name is Laura Heldreth and most days you can find me playing in my kitchen and vegetable garden.
---