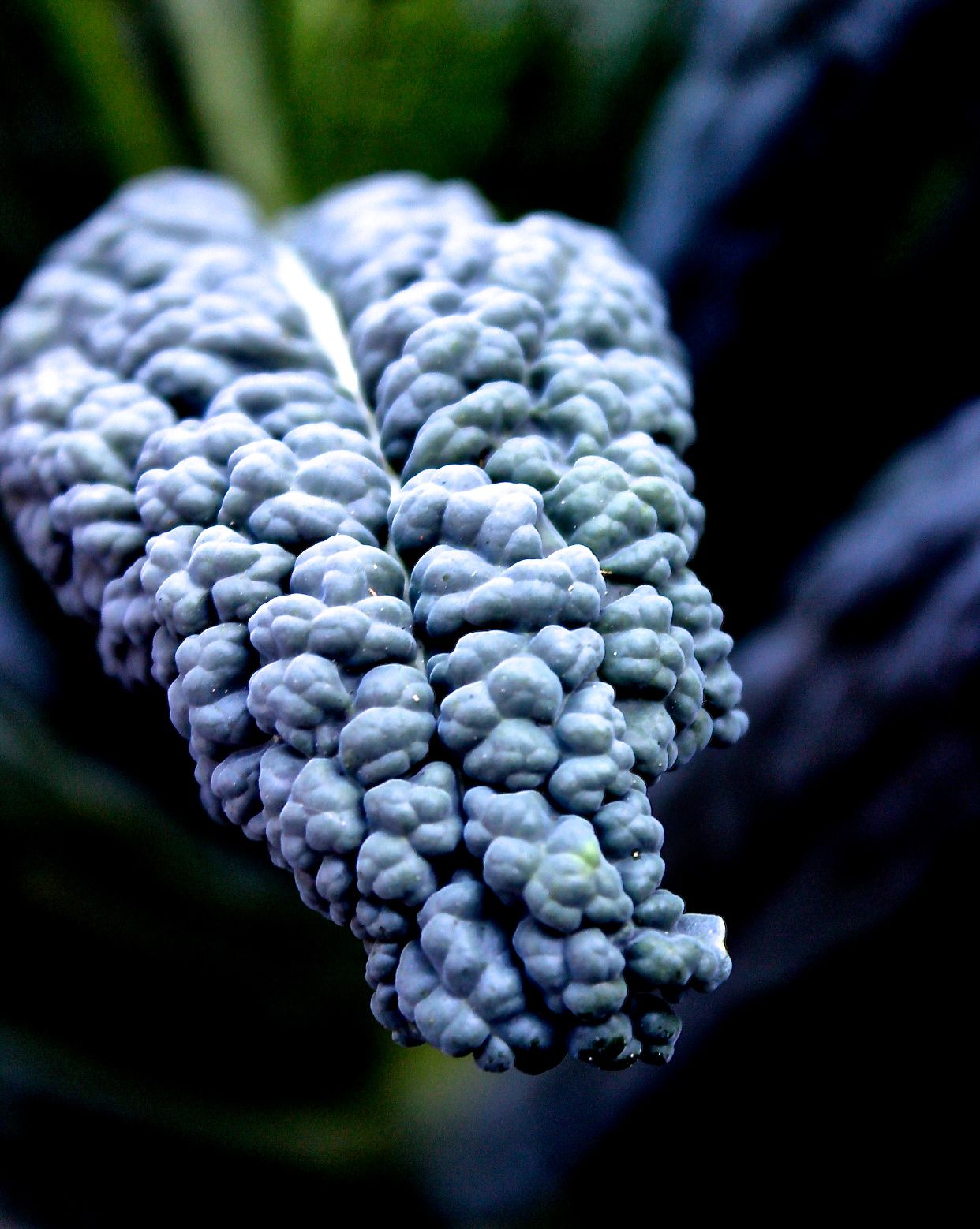 This spring, My Pirate (hubby) requested that I grow a bed of kale for his breakfast smoothies. I diligently planted a six-pack of dinosaur kale (lacinato kale) and a six-pack of Red Russian Kale starts shaded behind the cardoon.  And the kale has flourished and remained untouched.
I'm the Queen of Good Intentions so I'm not offended, but I want to use some of it before I rip it out next week to start my fall plantings.  My Pirate adores pasta, so this afternoon; I made kale pesto for him to try.
We spooned it onto the crust of our grilled pizzas and were stunned speechless.  Kale pesto is fantastic.  It has all the best parts of basil pesto without the huge licorice flavor at the end.  I boiled the kale for three minutes before adding it to the pesto.  The boiling reduces the bitter earthiness that I associate with kale.  This is a great recipe to use if you haven't tried cooking with kale, yet.
I'm looking forward to trying kale pesto in different dishes.  And I'm already planning on making a few more batches to freeze in ice cube trays for the winter months.  I found this recipe on Food52.com.  What is your favorite kale recipe?  I really want to know because I have more kale to eat!
Kale Pesto  
by ibbeachnana Food52.com community member
Makes about 1- 1/2 cups
            1
 big bunch of kale, rinsed, ribs removed and torn into large pieces
            3/4
 cups extra virgin olive oil
            1/2
 cup Parmigiano, micro-planed
            2 
cloves garlic, smashed and rough chopped
            1/2 
cup pine nuts–I toasted mine
            Salt and pepper to taste
            1
- 2 tablespoon lemon juice, fresh
Boil the kale in salted water for 3 minutes and then place in a bowl filled with water and ice.  Drain and squeeze the water out of the kale.
Place the kale and the rest of the ingredients in a food processor or Vita-Mix blender.  Blend until combined.  Taste and adjust seasonings if necessary.  Enjoy.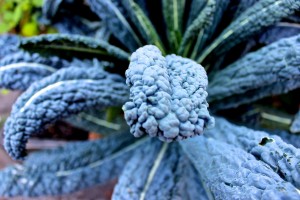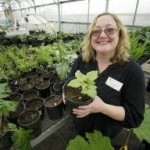 Hello! My name is Laura Heldreth and most days you can find me playing in my kitchen and vegetable garden.