Potatoes in My Victory Garden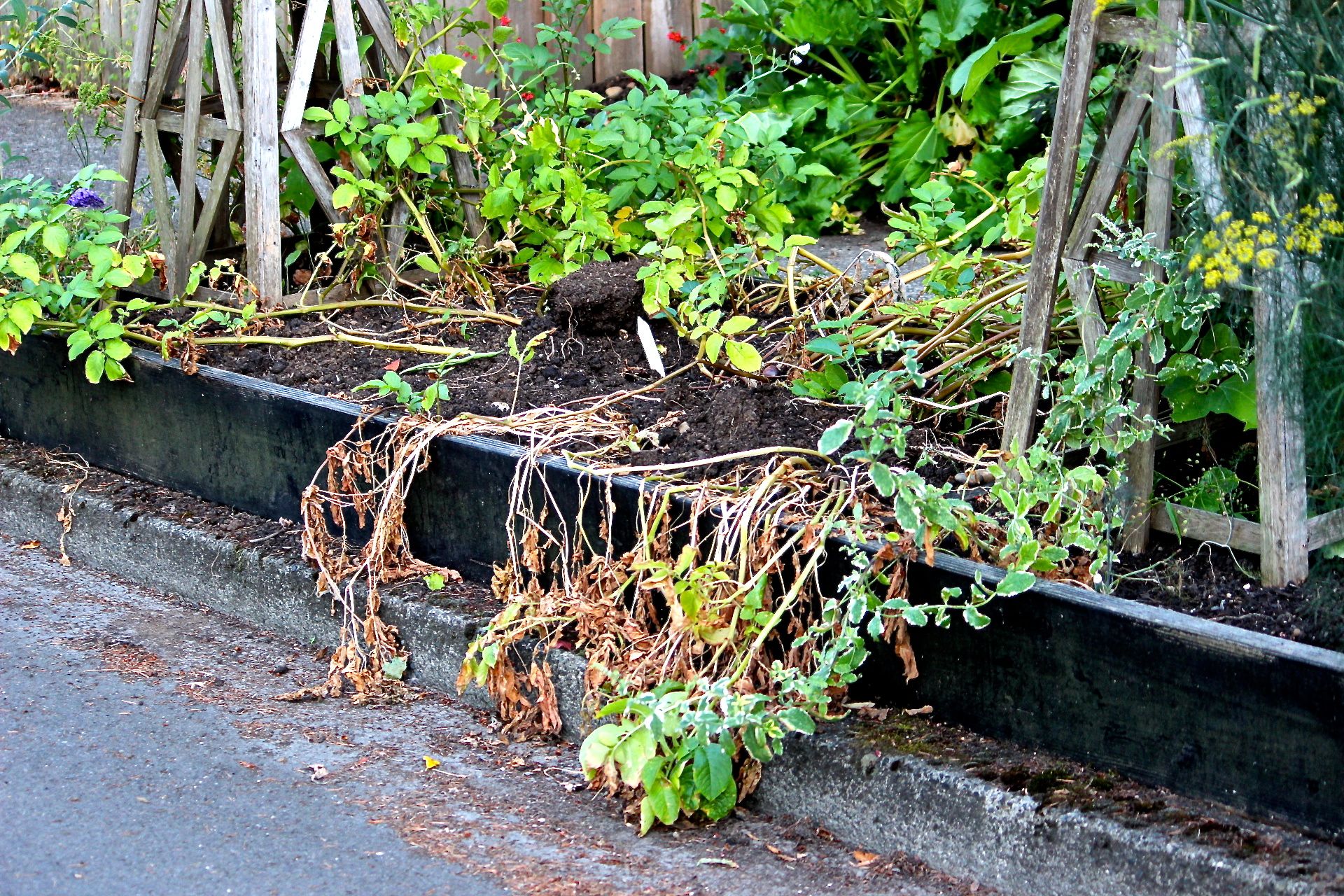 I have savored every bite of our potato crop this season, but the sight of the potato bed makes me wince.  They are UGLY.  But, this is what potatoes do.  The foliage dies back as the crop is ready to harvest.  I knew better, but I planted with my appetite in mind this spring.  So, next year, I will move the potatoes to a less visible spot in the yard.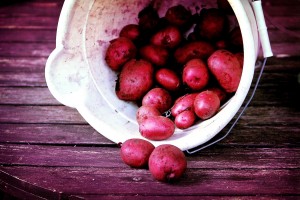 We are finishing up the New Modock Potato harvest as the fingerlings are maturing.  This is great timing because we haven't been overwhelmed by the harvest.  I planted both crops the first week in April and the harvest has been plentiful, delicious, and pest free. I've used them in many different recipes, but I wanted to share my favorite simple weeknight recipe.
Smashed Red Potatoes with Olive Oil and Parmesan
I make this dish a little differently each time based on what I'm serving with it.  Last week, I plated oven roasted chicken thighs on the potatoes, so I added less olive oil.
1/2 pound red potatoes
1 to 2 tablespoons olive oil
parmesan, grated or use a serrated vegetable peeler for longer strands of melted cheese
salt and fresh cracked pepper
2 sprigs of parsley or dill, chopped
Boil the red potatoes until tender, mine took 6 minutes.  Drain the potatoes.  Return to the pan and roughly smash the potatoes with a fork.  Stir in olive oil.  Add the salt and pepper, parmesan, and parsley.  Stir.  Taste and adjust.  Then serve.
And if you are lucky enough to have leftovers, make some smashed potato fritters for breakfast.  We enjoy ours with a fried egg on top.
Simply heat up a skillet over medium high heat with a tablespoon of olive oil or bacon fat.  Then add rolled up balls of the leftover smashed potatoes into the skillet.  Cook until they are brown and crispy on both sides. Serve.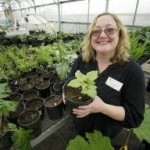 Hello! My name is Laura Heldreth and most days you can find me playing in my kitchen and vegetable garden.