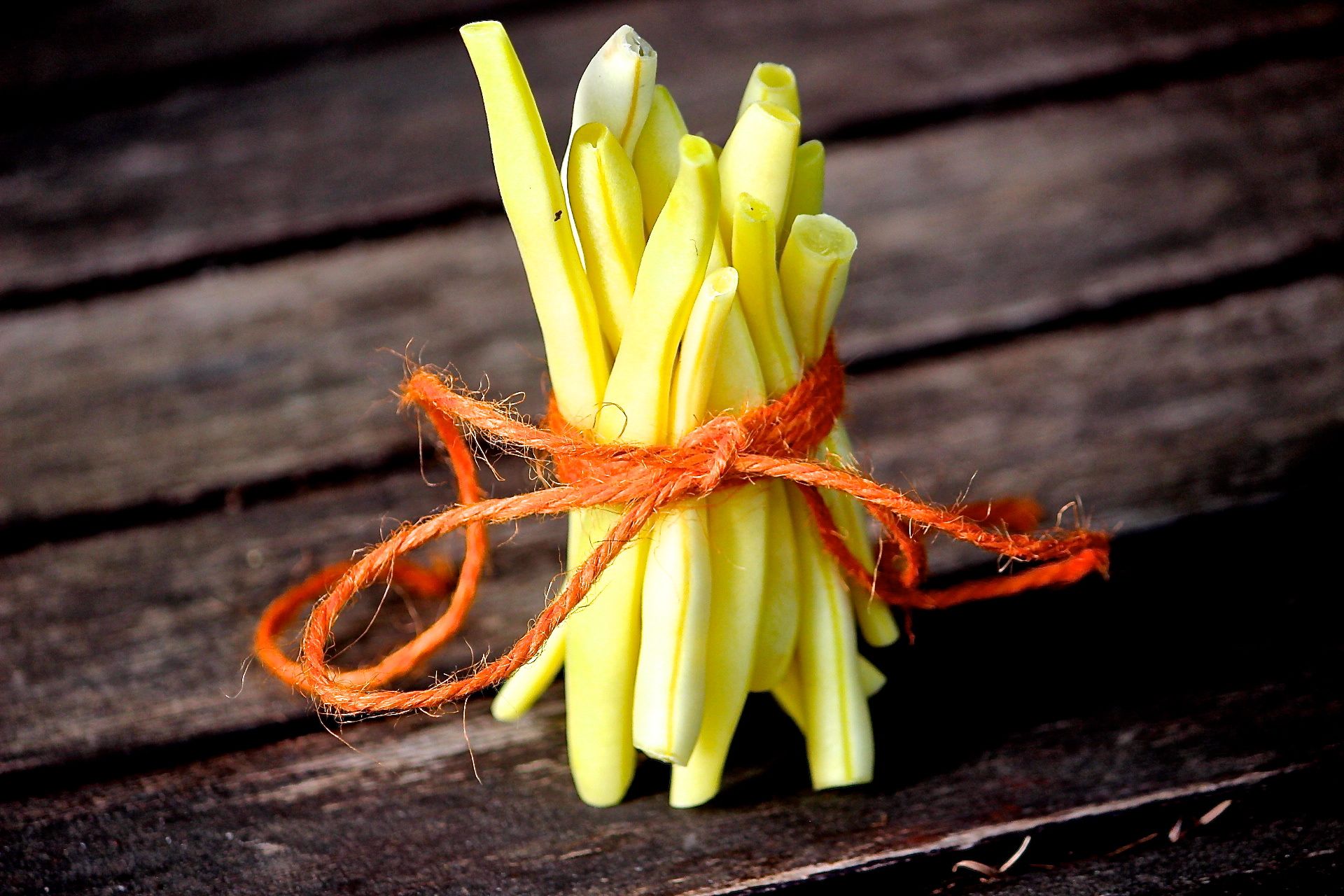 I forgot to plant green beans.  Me.  And I love Blue Lake Green Beans fresh off of the vine.  It must have been my bad case of Puppy Fever this spring.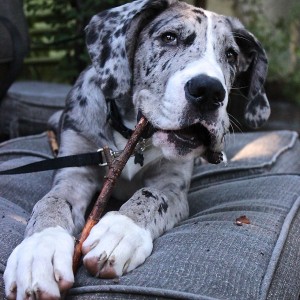 This is Barnaby, our five month old Blue Merle Great Dane.  We rescued him in April and we've been cooing over him ever since.  And The Assistant (Sadie, our black lab) has been busy teaching him how to steal sips of coffee, chew on sticks, and enjoy warm summer afternoons in the yard.
Barnaby is a Parvo survivor and now he's thriving.  I've been so busy enjoying Barnaby that I fell behind in my garden this spring.  And forgot to do a few things like plant my green bean seeds.  I have the packet of seeds, they just didn't make it into the ground.  Sigh. Oh well, Puppy Fever happens.
So, you can imagine how thrilled I was to receive some fresh golden wax beans from the Hazel Dell Community Garden after my volunteer shift.  (Thank you, Bobbi!)  My Pirate (hubby) even came along to weed this time.  Woo-hoo!  I love community garden swag.
I normally eat green beans raw on my way into the house from the garden.  But this time, I had enough to cook up and enjoy.
Golden Wax Beans with Garlic and Herb Browned Butter
This is my favorite green bean recipe.  I serve this on holidays and summer evenings.  I make many different variations of this dish.  You can even snip fresh chives on top  to make it look more elegant.
1/2  to 1 pound golden wax beans or green beans, cleaned and trimmed
4 tablespoons of butter
1 clove of garlic, peeled and smashed
1 sprig of thyme or sage
kosher salt
1.  Bring a pot of salted water to a heavy boil.  Add the cleaned and trimmed beans.  Boil beans for 6 to 10 minutes, until they are tender. Then pour through a strainer.
2.  Melt butter in saucepan over medium heat.  Add the smashed garlic clove, pinch of salt, and sprig of herbs.  Cook for about five minutes, until it foams and then turns brown.  Remove the herbs and garlic. Taste it and adjust seasonings.
3. Then put the beans in the pan with the brown butter and stir.  Plate up.  Add a sprinkle of parmesan or toasted bread crumbs or toasted pecans.  Serve.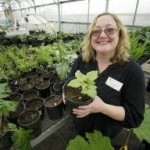 Hello! My name is Laura Heldreth and most days you can find me playing in my kitchen and vegetable garden.