New Raised Beds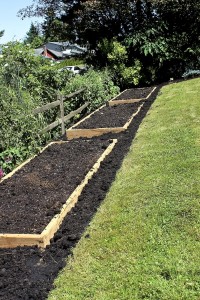 When it comes to growing edibles, I'm a greedy gardener.  I'm always looking for more space to grow new plants.  So, we rented a sod cutter, tore out more sod, and added three new raised beds.    You can read about it here, if you're curious.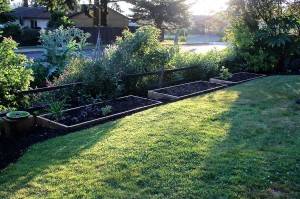 The new beds are 3 feet wide and 8 feet long.  We filled them with soil, compost, and potting soil.  I raked in some Dr. Earth fertilizer and we're all set. I'm hoping that placing them behind the split rail fence will decrease the dog pee issue.  Do you think it'll work?
So far, I've planted purple basil, lemon grass, lemon verbena, bay, and a Sochi Tea shrub in my new beds.  I'm going shopping this week at the Blue Heron Herbary to find something new and exciting.    Do you have any herb or edible suggestions to add to my new beds?  I'd love to hear from you!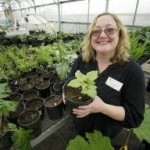 Laura Heldreth
Hello! My name is Laura Heldreth and most days you can find me playing in my kitchen and vegetable garden.
---