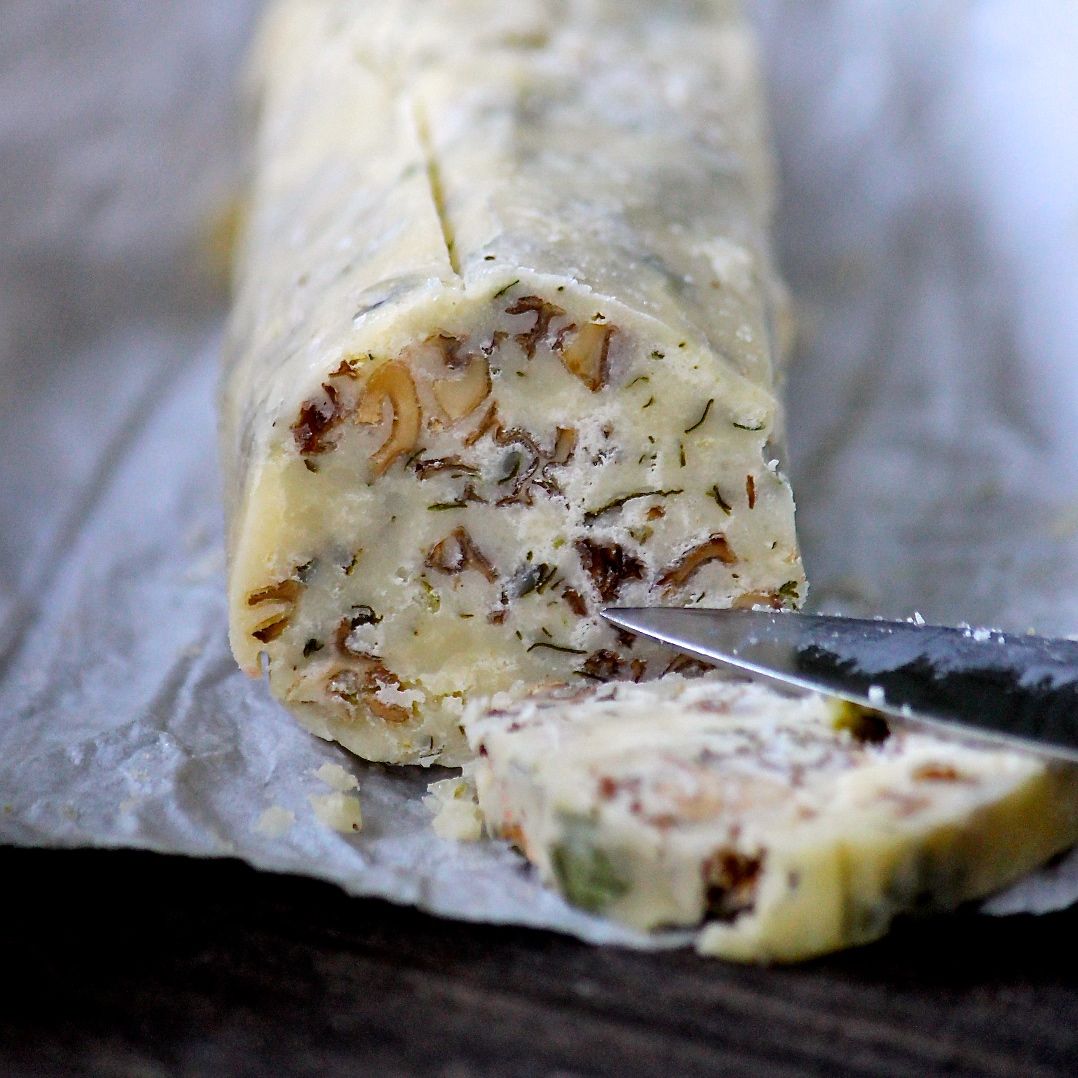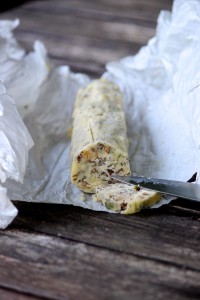 Herb butter is one of my favorite secret ingredients to keep tucked in the freezer.  I simply cut a slice off of it and add it to whatever I'm cooking for extra flavor.  I make endless variations of herb butter depending on what's in my garden and pantry.  Plus, it's a great way to preserve precious ingredients like morel mushrooms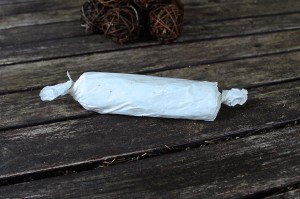 In May, I went morel mushroom hunting for the first time on our friend's property in Klickitat.  Our friend taught us what to look for and it was a thrill to find my first morel.  Morels are definitely worth the hunt because they taste rich and earthy with a delicate nut like flavor.  In short, sublime.  I took our precious mushrooms and cooked them into a delicious herb butter.
I use herb butter on crostini, in rice, sautéed vegetables, roasted chicken, and on resting steaks from off of the grill.  You really need to try it.  Here's my basic recipe that I tweak.  Switch out the herbs for your favorites.  The possibilities are endless.  What is one of your favorite secret ingredients?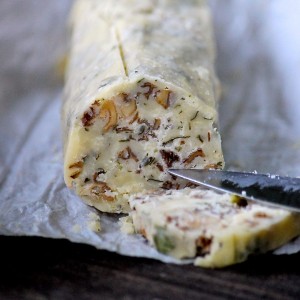 Herb Butter 
 1 stick of good unsalted butter
1 garlic clove, peeled and smashed
1 sprig of thyme
5 sprigs of parsley, minced–or as much as you like
one pinch of salt
tiny pinch of red cayenne
pepper
squeeze of lemon or lime juice
(Optional:  Precious ingredient–2 ounces of minced morel mushrooms or roasted peppers or diced shallot or …)
Melt the butter in a small saucepan over medium heat with a smashed garlic clove in it and then add the mushrooms and sprig of thyme. Add the salt, red cayenne, and pepper. Cook for 3 minutes or until the morels are tender.  Mine took three minutes.  Remove from the heat and spoon out the smashed clove of garlic. Stir in the parsley and finish with a squeeze of lemon juice.  Taste and adjust seasonings.  I prefer my herb butter to border on too salty.
Pour the butter mixture into a bowl and refrigerate until it stiffens up a bit.  Then tear off a piece of parchment paper, spoon the butter mixture on it, and press it into a roll.  Then freeze.  Later, wrap the parchment wrapped butter in plastic wrap and foil or in a freezer container.  Cut slices off of it, as you need it.  Common wisdom says to use it up in 3 months, but I have kept it up to 6 months.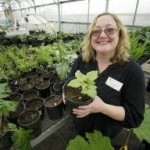 Hello! My name is Laura Heldreth and most days you can find me playing in my kitchen and vegetable garden.