River Maiden — The Coffeeshop that makes everyday a holiday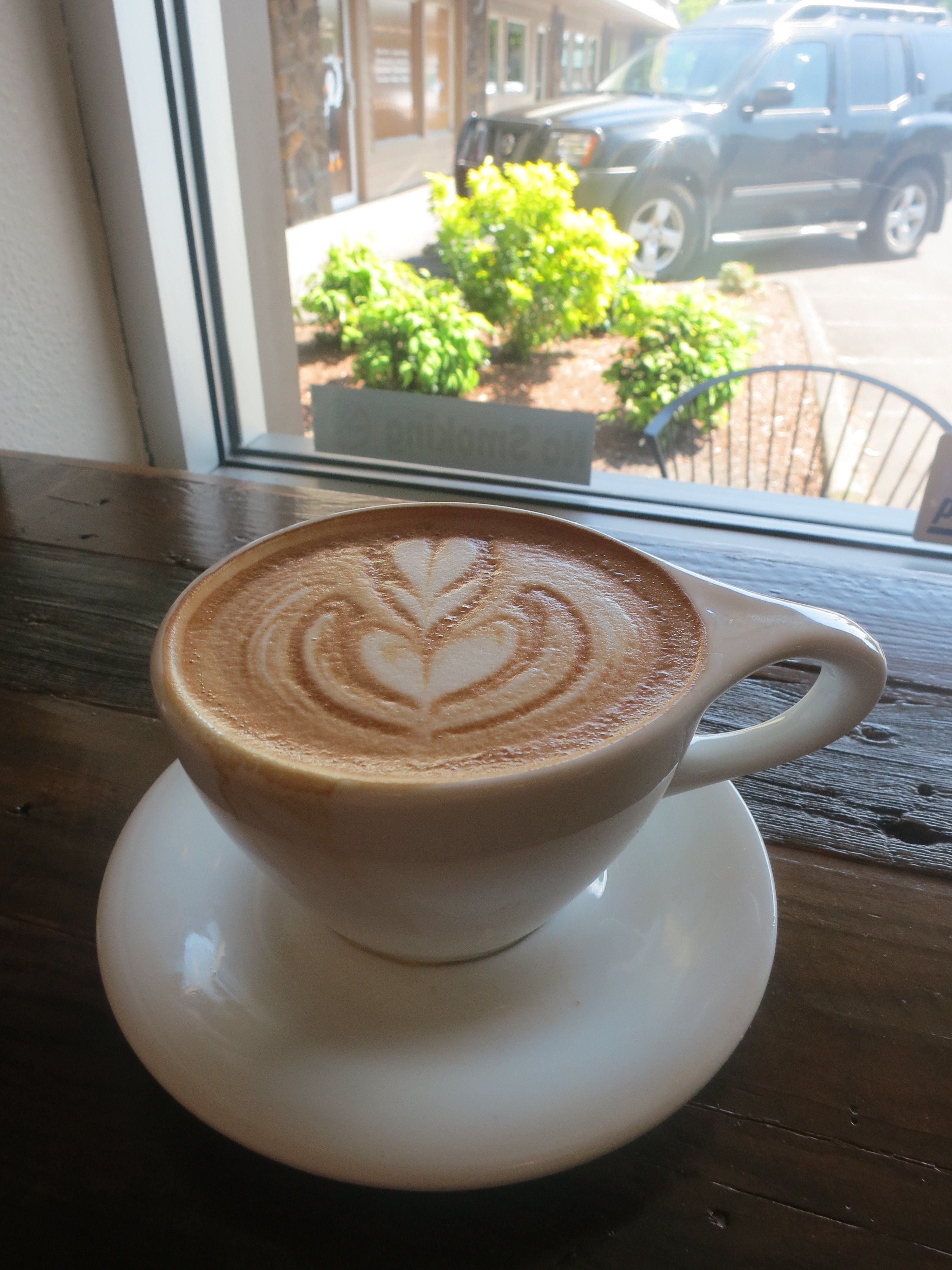 Tucked into a mini strip mall at MacArthur Boulevard and Devine Street is an excellent coffee house called River Maiden. The vibe is warm, fun, and laid back. This is largely due to the owner, Melissa Layman, and her amazing staff. She has a smile and something nice to say to everyone who comes in the door. This is a place where everyone (teens, senior citizens, families with small children) feels at home.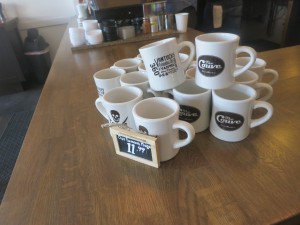 There is also a sense of humor about the place. There are Vancouver-related mugs and t-shirts with various nicknames for Vancouver mixed in with pop culture references. Some of my favorite t-shirts are The Couve Abides (a reference to The Big Lebowski) and Vantucky Strikes Back (using the logo from The Empire Strikes Back). The message is we know that good coffee and cool people don't just exist on the other side of the river; but, we don't really need to convince anyone.  We are totally happy with who we are and where we live and where we have our coffee.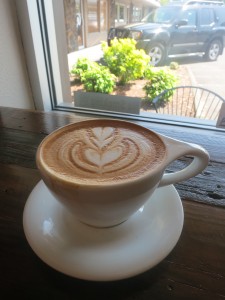 All the above, would make this a great place to hang out. But, what makes River Maiden a real contender for best coffeehouse ever is their Stumptown coffee and fresh baked goodies from Treat Bakery in downtown Vancouver. You can enjoy fresh roasted Stumptown coffee in a variety of ways – espresso drinks, or three varieties of cold brew on tap (yes, like a beer tap), or in cute little milk cartons with milk and/or chocolate (reminiscent of the school lunch cafeteria).  The prices are reasonable – a latte is $3, a coffee $1.61, a mocha $3.46.  The on tap cold brew drinks are a bit more expensive (classic $3.46, single origin $3.92, Nitro $4.38); but, really smooth, full-bodied, and refreshing.  I especially like the Nitro – it has a bit of a carbonated aspect to it which gives it a soda-like quality.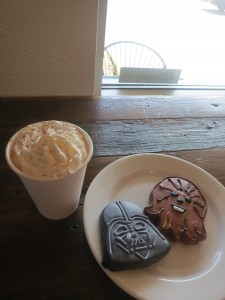 I showed up yesterday at River Maiden during their celebration of World Star Wars Day (May 4th; as in, May the Fourth Be With You). River Maiden was celebrating with special Darth Vader, Chewbacca, and Yoda cookies from Treat Bakery. It wasn't May 4th; but, the River Maiden decided to celebrate it for a few extra days. I thought is was just a normal Sunday afternoon; but, in the world of the River Maiden it was another day to celebrate. And, isn't this why we go to a coffee shop? There are many ways to make good coffee or espresso at home. There are many great local small roasters that sell freshly roasted coffee beans. But, the reason we go to a coffee shop is to enjoy a mini-vacation. River Maiden is the perfect place to get a great cup of coffee or espresso, find a seat at the window, soak up some good vibes, and maybe celebrate a holiday that you didn't know existed until you walked in the door.
River Maiden is located at 602 Devine Street in Vancouver. They are open: Monday – Friday 6am-6pm; Saturday-Sunday 7am-6pm.