Another record for Dodge; another game vs. Carroll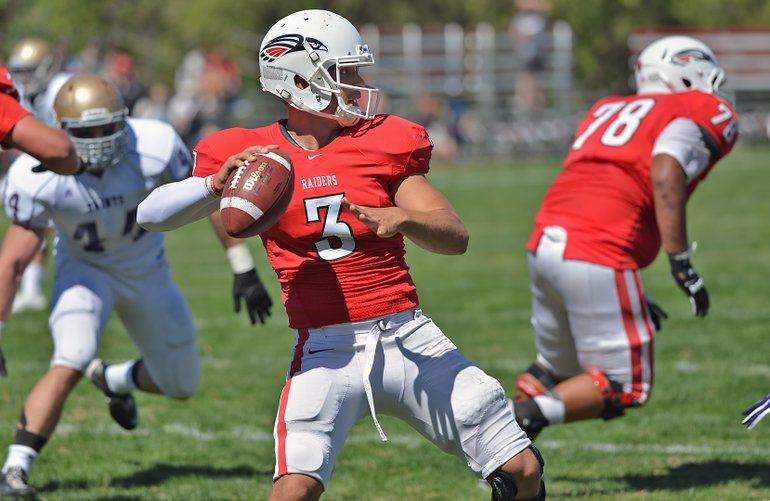 Austin Dodge keeps adding up the accolades.
The Southern Oregon quarterback from Skyview High School set another NAIA record in Saturday's 44-26 first-round playoff win over MidAmerican Nazarene. Dodge now holds the career record for completions along with the records he has set for passing yardage and touchdown passes.
Next weekend brings a quarterfinal matchup against a very familiar foe. The Raiders will travel to face Carroll College for the third time this season.
Southern Oregon beat Carroll 38-35 on Sept. 6 in Ashland, then lost 42-40 on Oct. 18 in Helena.
Southern Oregon has never advanced past the NAIA quarterfinals. Carroll, on the other hand, has won six national titles since 2002.