Zalk wins GNAC weekly honor for second time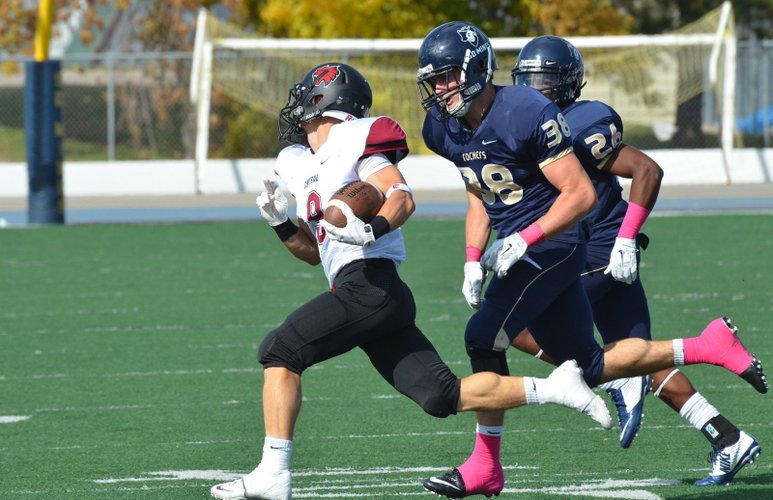 Prairie High School graduate Jesse Zalk, a sophomore at Central Washington, has been honored by the Great Northwest Athletic Conference as special teams player of the week for the second time this season.
The Columbian recently published a feature on Zalk and Battle Ground grad Kevin Haynes, who have emerged as team leaders for Central Washington. Click here to read it.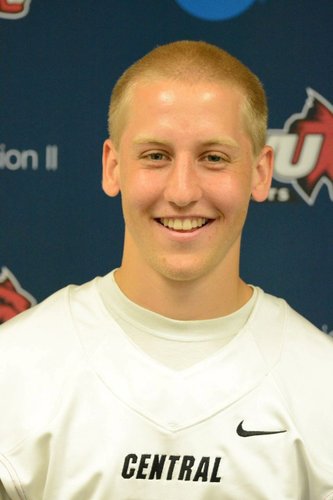 Here is the news release from Central Washington Athletics:
ELLENSBURG, Wash. (Nov. 10) — For the second time this season, Central Washington University kick return specialist Jesse Zalk, from Battle Ground, Wash. has been named Special Teams Player of the Week in the Great Northwest Athletic Conference.
During Saturday's 49-17 win at Dixie State University, Zalk returned three kickoffs for 124 yards, including a 90-yarder for a touchdown to start the second half. It was the first kickoff returned for a TD this season in the GNAC.
Zalk says he knew he was going to score, "after I got through the first line. Their kickoff [coverage] team comes down on one level. When I got through there, I just followed the blocks."
However, Zalk actually mishandled the kickoff initially.
"It was the first one I dropped all year," he acknowledged. "It turned out to be good because I got enough time to let the blocks set up. Then I made a few cuts and, obviously, my guys held their blocks long enough. So I've got to give it to the kick return team."
CWU's first-year head coach Ian Shoemaker says there are reasons why dropped kicks can have unexpected, positive results.
"First off, the adrenalin kicks in for the returner," he added. "Then all the coverage people see the ball on the ground and get out of their lanes because they're trying to chase the ball and get a fumble recovery. Those things can combine to turn drops into big plays.
Zalk is the GNAC's kick returns leader, averaging 29.9 yards per return. The touchdown was his longest collegiate kickoff return, eclipsing Zalk's 75-yard TD return at Simon Fraser University last year. The Wildcats will conclude the 2014 season this Saturday at SFU.
Zalk was also named GNAC Special Teams Player of the Week after recording 217 all-purpose yards, on 104 receiving yards and 113 on kickoff returns, in a 61-34 victory at South Dakota Mines. His achievements came during CWU's two longest road trips of the year.