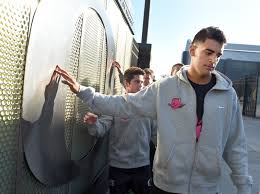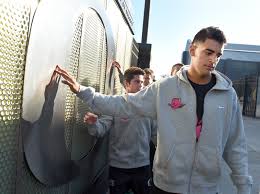 How fickle football can be.
Ten days ago, Oregon was hailed as a national title contender led by a Heisman Trophy favorite.
But after a home loss to Arizona on Oct. 2, the Ducks are being described in less-flattering terms. One coach reportedly described Oregon as having "The worst offensive line I've seen at this level." Mark Helfrich is being second-guessed and described as a mere shadow of Chip Kelly.
So who are the real Ducks? Are they a playoff contender who had a bad game, a mediocre team that dazzled us with a glitzy facade or something in between? That question might be answered Saturday against UCLA, which also is coming off an upset loss that exposed several shortcomings.
Battered by injuries to both starting tackles, Oregon's offensive line has struggled. The Ducks have allowed 12 sacks in the past two games and haven't had a 100-yard rusher all season. Offensive coordinator Scott Frost said after the loss to Arizona that Marcus Mariota was not completely healthy.
On Saturday, however, Mariota will face a UCLA team that ranks last in the Pac-12 with just seven sacks on the season. The Bruins also have offensive line woes, having allowed 10 sacks last week to Utah.
Oregon's pass defense has also been a major liability. The Ducks rank 122nd out of 124 Division-I teams in passing yards allowed at 309.6 per game. UCLA quarterback Brett Hundley, the nation's leader in completion percentage at 72.8 percent, could be in store for a big game.
UCLA's passing defense isn't much better, ranking 107th. That should give Mariota ample opportunity to regain his Heisman form.
Oregon at UCLA
When: 12:30 p.m. at the Rose Bowl, Pasadena
TV, radio: FOX, AM-750
Records: Oregon 4-1, 1-1; UCLA 4-1, 1-1.
Key to game: UCLA has a quarterback that can match Mariota. Whichever quarterback wins that duel, and whichever line can offer better protection, will probably decide who wins this game.
Quotable: "It's no excuse about who's in there. It's the five best guys that are available, and we gotta go from there. No excuse for the sacks we've been giving up. … We've got to do whatever it takes to protect Marcus and take the hits off him." Oregon center Hroniss Grasu.
Prediction: Oregon 31-28.