Preview: Portland State at Cal Poly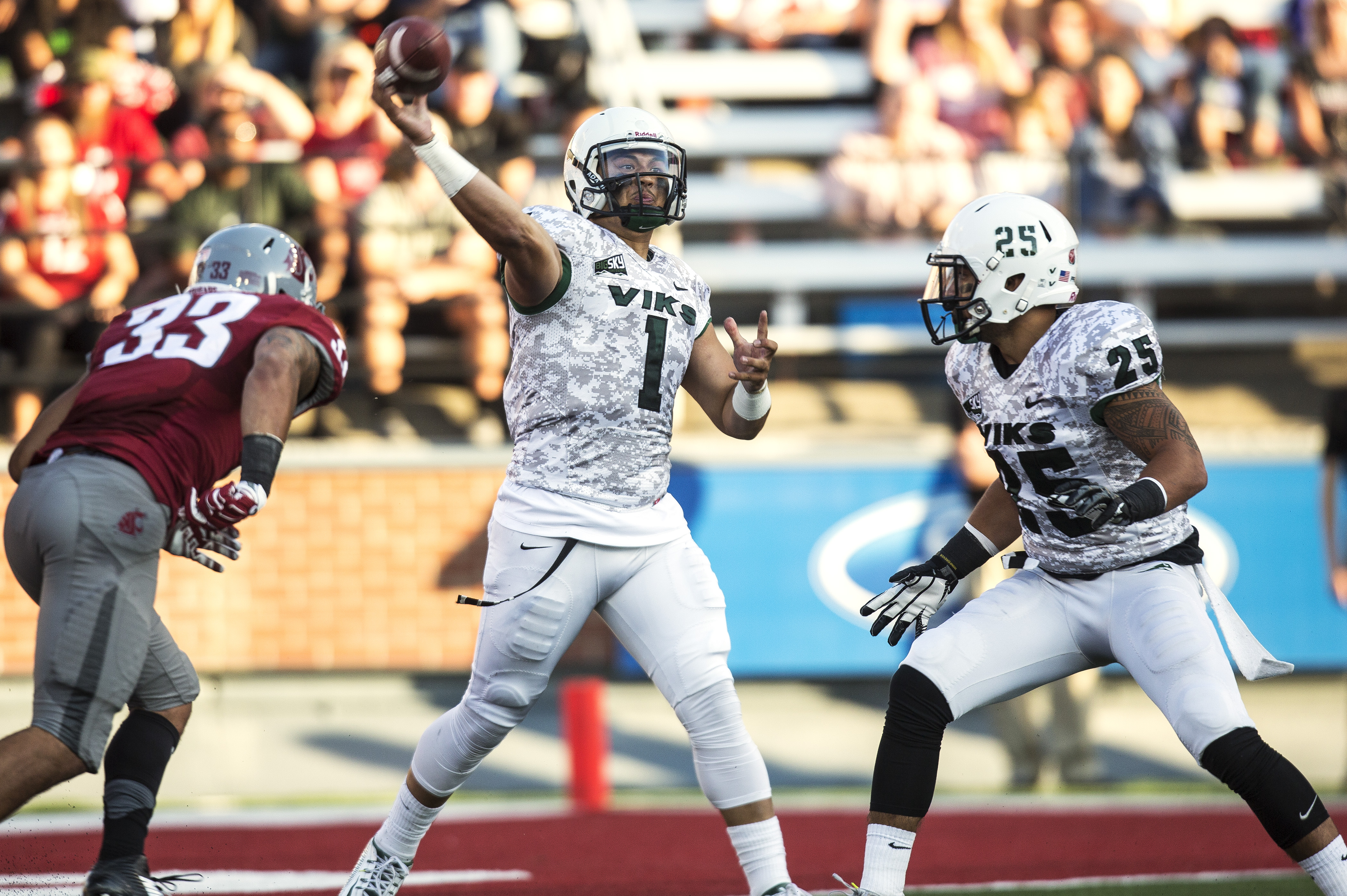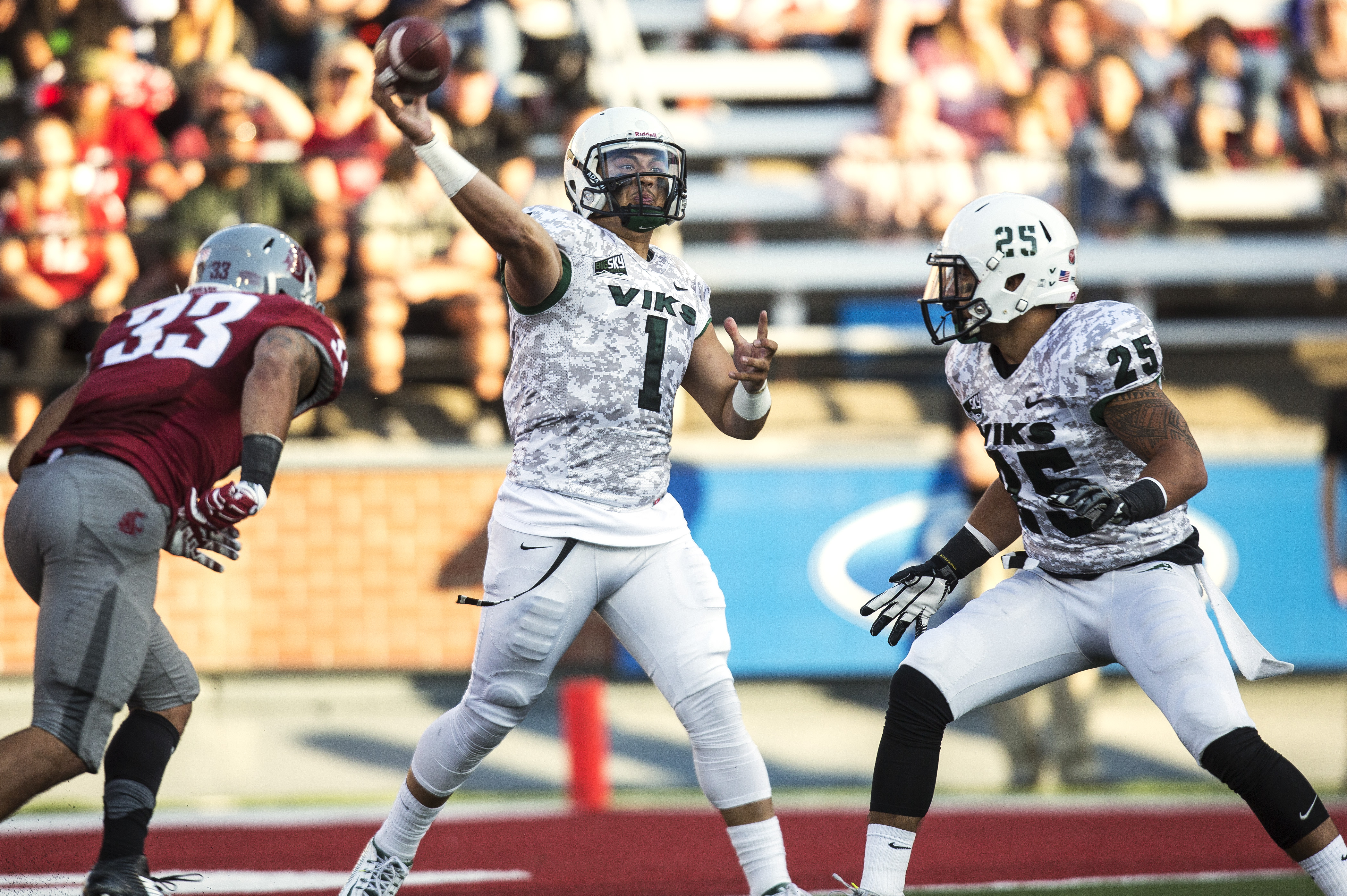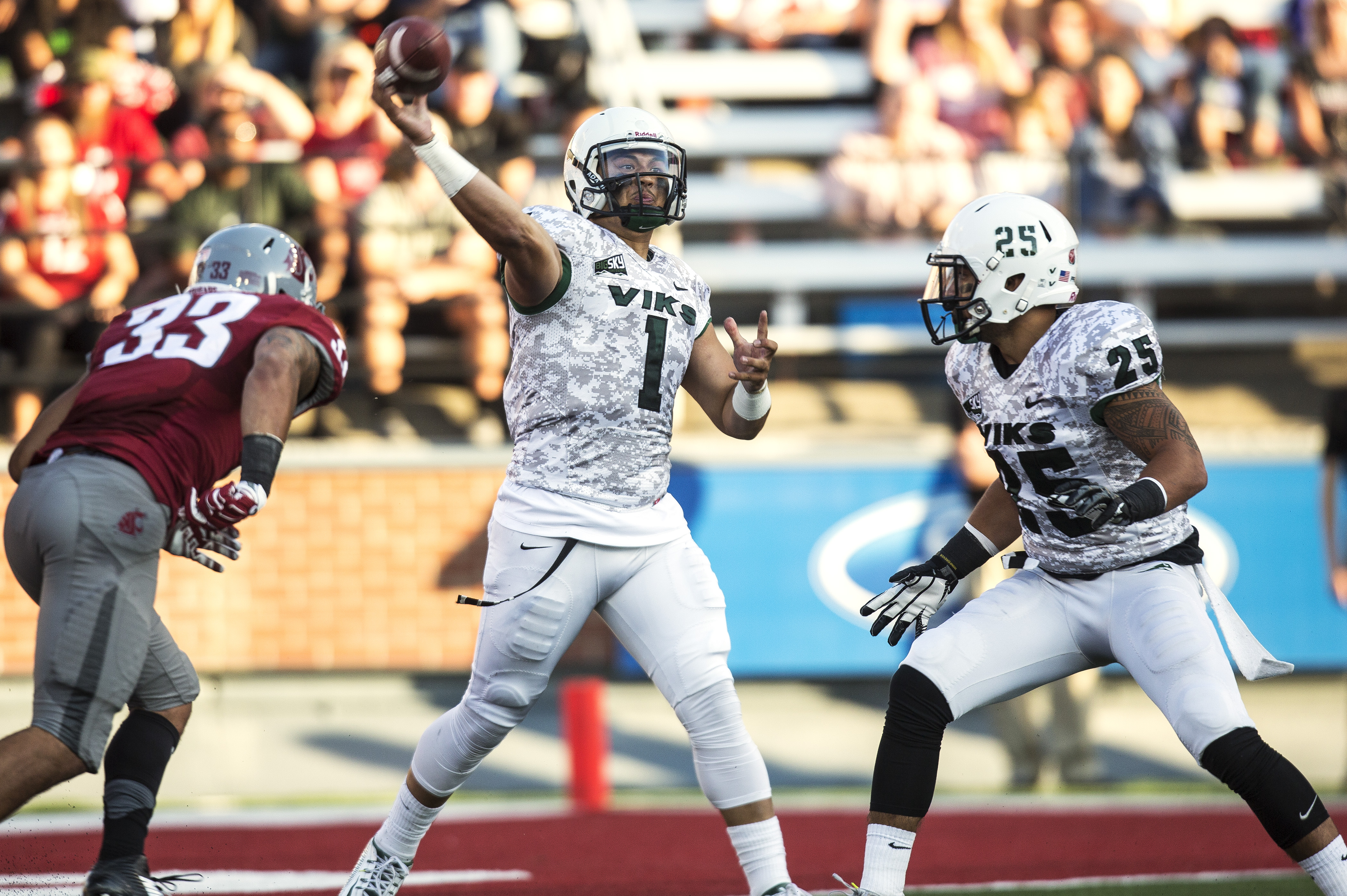 After two losses to Pac-12 teams and a win over a Division II foe, Portland State finally plays a fellow FCS opponent Saturday at Cal Poly.
Both teams are in the Big Sky Conference, but this game will be a nonconference affair. Cal Poly is coached by Tim Walsh, who was Portland State's head coach from 1993 to 2006.
After facing three pass-first offenses, the Vikings will take on Cal Poly's triple-option. The Mustangs are averaging 242.5 yards per game rushing. Quarterback Chris Brown is a dual threat, having rushed for 87 yards and thrown for 202 in Cal Poly's 44-18 loss last week to South Dakota State.
Vikings quarterback Kieran McDonagh, a Skyview grad, threw 51 times last week in a 59-21 loss at Washington State. The junior moved into 10th place on Portland State's career list for passing yards, touchdowns, completions and total offense.
McDonagh was helped by two receivers who have emerged this season. Kasey Closs has 18 catches for 228 yards and two touchdowns while Alex Toureen has 11 catches. Running back Shaquille Richard has averaged 81 yards per game this season.
Portland State at Cal Poly
When: 6:05 p.m. Saturday at Alex G. Spanos Stadium, San Luis Obispo, Calif.
TV, radio: AM-620
Records: Portland State (1-2), Cal Poly (0-2)
Key to game: Portland State's linebackers will be key in reading and stopping Cal Poly's triple option. That puts the onus on Jeremy Lutali, Corey Crowder and Union grad Brandon Brody-Heim.
Prediction: Portland State 24-21