Preview: Oregon State at Hawaii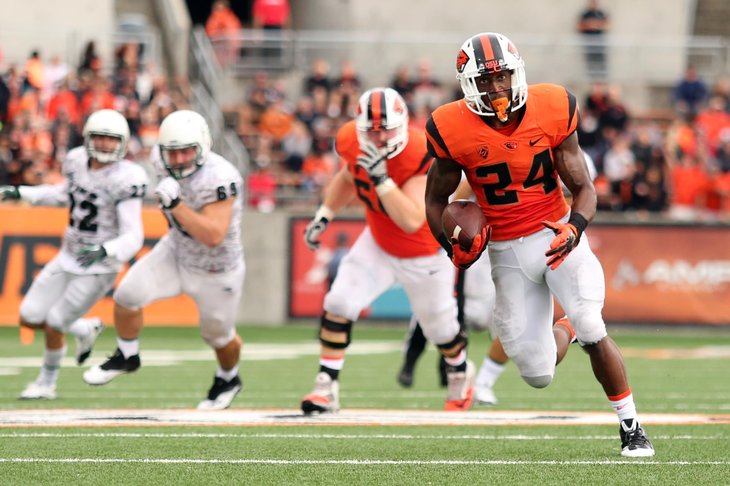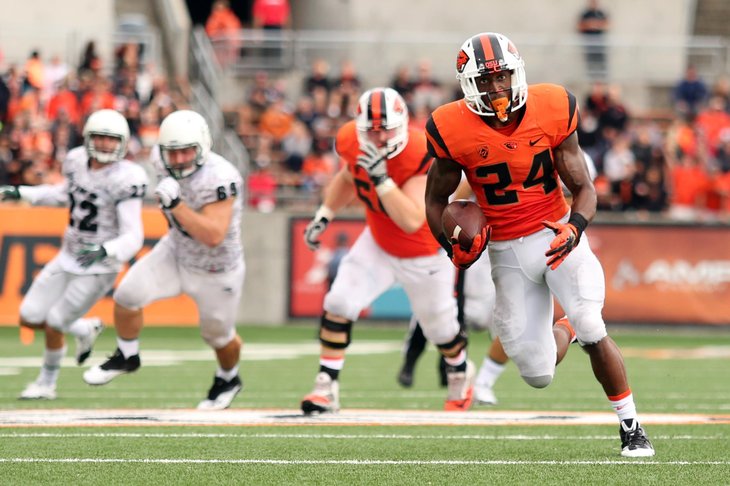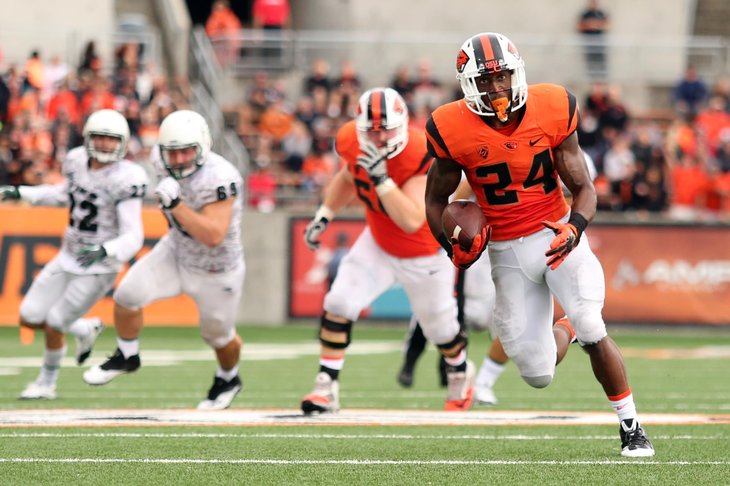 After surviving Portland State's upset bid in its season opener, Oregon State returns to the site of last year's Hawai'i Bowl win over Boise State.
The Beavers will face a Hawaii team that gave Washington a surprisingly tough challenge last week. The Warriors were 1-11 last season, but are headed in the right direction under quarterback Ikaika Woolsey, who completed 23 of 42 passes for 207 yards. Joey Iosefa rushed for 143 yards against a UW defensive front considered one of the best in the Pac-12.
In last week's 29-14 win, Oregon State compiled 505 yards of offense but had trouble finishing drives, partly due to 113 yards of penalties. Seven times the Beavers had to settle for field-goal attempts.
Still, the offense will always be dangerous with Sean Mannion, who threw for 328 yards. Oregon State wants to make a point of being more balanced.
The Beavers accomplished that with 176 yards rushing, more than they had in all but two games last season. Storm Woods led the way with 125 yards on 16 carries.
Oregon State's defense allowed zero points in the second half last week, the first time they've shut out a team for a half since last season's win over Hawaii.
Oregon State at Hawaii
When: 7:30 p.m. Saturday at Aloha Stadium, Honolulu
TV, radio: CBS Sports Network, AM-1190
Records: Oregon State (1-0), Hawaii (0-1)
Key to game: Oregon State's offensive line has four new starters, so the gelling process could take a few more weeks. But Mannion remains capable of producing enough offense for the Beavers to beat Hawaii. After missing seven games last season, Warriors RB Iosefa returned to rush for at least 150 yards in three of his final four games. That will put pressure on OSU's linebackers, led by fifth-year senior Michael Doctor.
Quotable: "They know about his competitiveness, but even playing ping-pong with some of the receivers, if he loses people will be videotaping him because he gets so mad." OSU receiver Connor Hamlett on Sean Mannion.
Prediction: Oregon State 27-10