Preview: Washington at Hawaii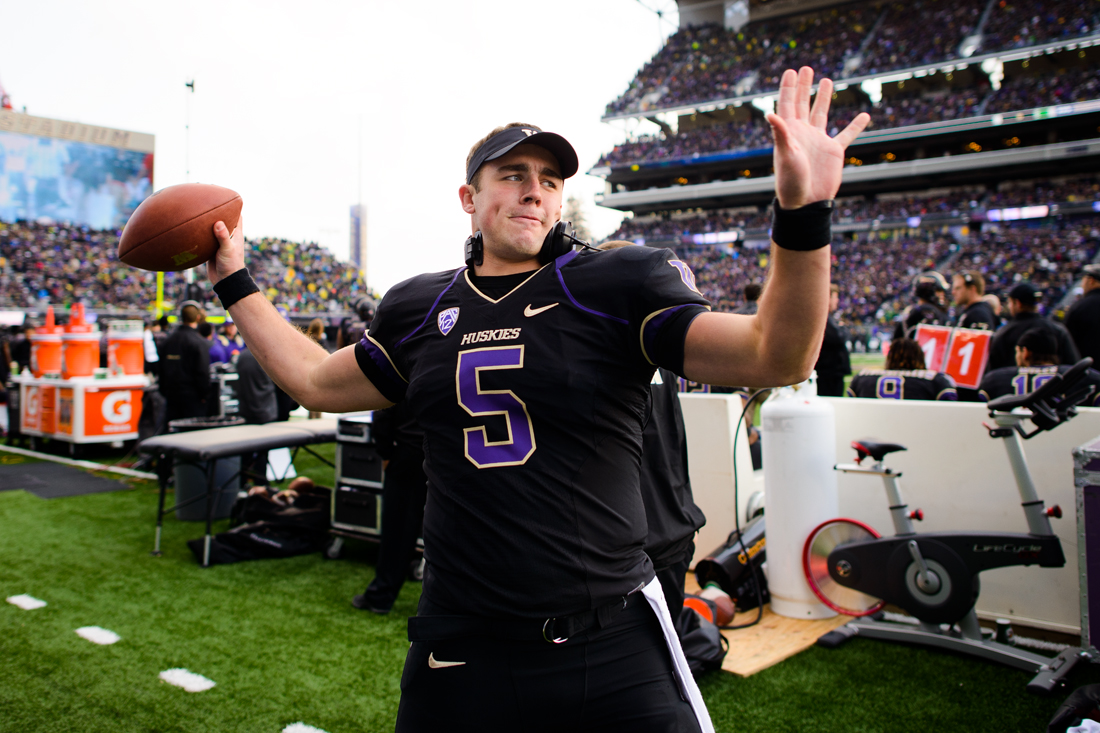 The Washington Huskies begin the Chris Petersen era with a trip to Hawaii.
And while the main purpose is to win Saturday's game against the Warriors, there will be some sightseeing. The Huskies are scheduled to tour Pearl Harbor on Friday.
But history won't be all the Huskies will learn on the trip. They'll gain a better understanding of who will emerge as playmakers in the offense, which lost its top passer, rusher and receiver and tight end.
Most attention has focused on quarterback, where sophomore Jeff Lindquist will start. Whether he keeps the job beyond this game is uncertain. Presumed starter Cyler Miles will have served his one-game suspension for his role in two alleged assaults in February. No criminal charges were filed.
Redshirt sophomore Dwayne Washington will get the nod at tailback. His 332 rushing yards was second on the team last year.
The receiving corps is led by senior Kasen Williams, who moved to sixth on the school's all-time receptions list before suffering a season-ending injury in Week 8. He's joined by speedster John Ross, who started every game last year and was named the team's most-outstanding freshman.
Saturday will also see the much-anticipated debut of Budda Baker. The highly recruited safety from Bellevue originally committed to Oregon, but switched at the last minute.
Highly-touted as an offensive coordinator, Norm Chow hasn't had any success as a head coach. Hawaii is 4-20 in his first two seasons.
After going 1-11 last season, the Warriors return 16 starters. That said, their quarterback, sophomore Ikaika Woolsey, will be making his first start.
Washington at Hawaii
When: 7:30 p.m. Saturday at Aloha Stadium, Honolulu
TV, radio: CBS Sports Network, AM-1550
Key to game: Hawaii and California where the only two FBS teams last season to allow at least 28 points in every game. Washington should have an edge on offense despite its lack of experience at key positions. If the offense sputters, Washington will still have a huge edge on defense, where every starting lineman is back.
Quotable: "I think that  type of stuff is very important to us. If we were going to back to Washington D.C. I would try to get enough time to go see some war memorials and those types of things. I think is really important for these kids to hear about it, learn about and then see it (to) have it make a little more sense in their mind." Chris Peterson on team's planned trip to Pearl Harbor on Friday.
Prediction: Washington 27-10