Preview: Washington State vs. Rutgers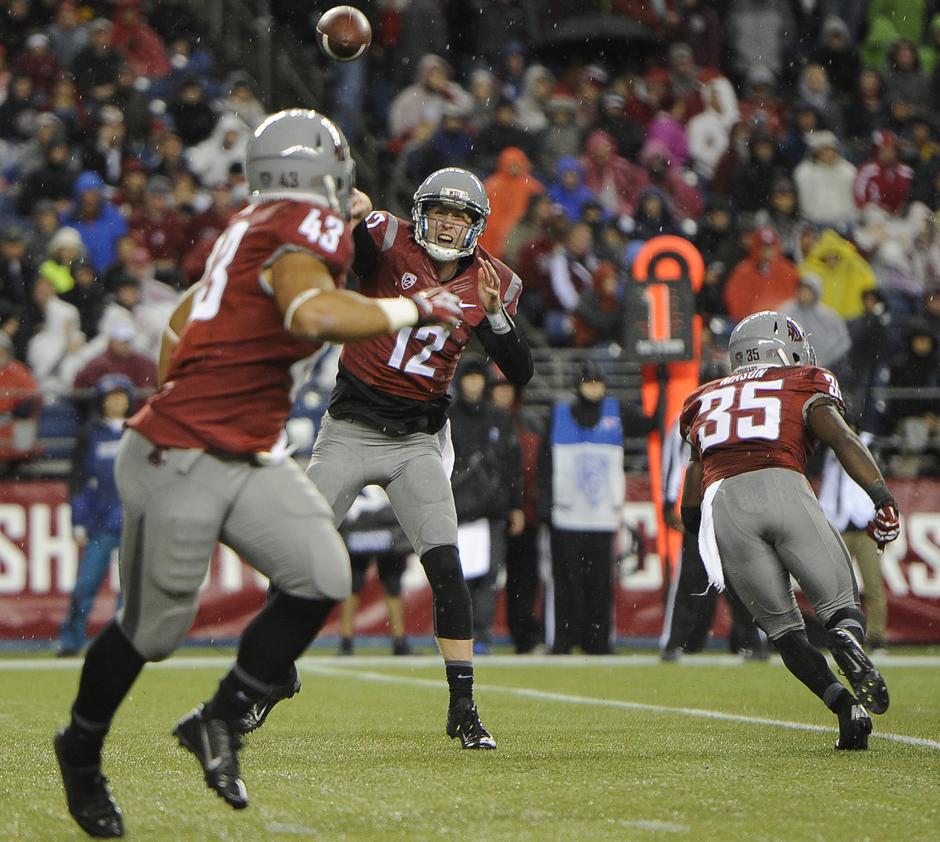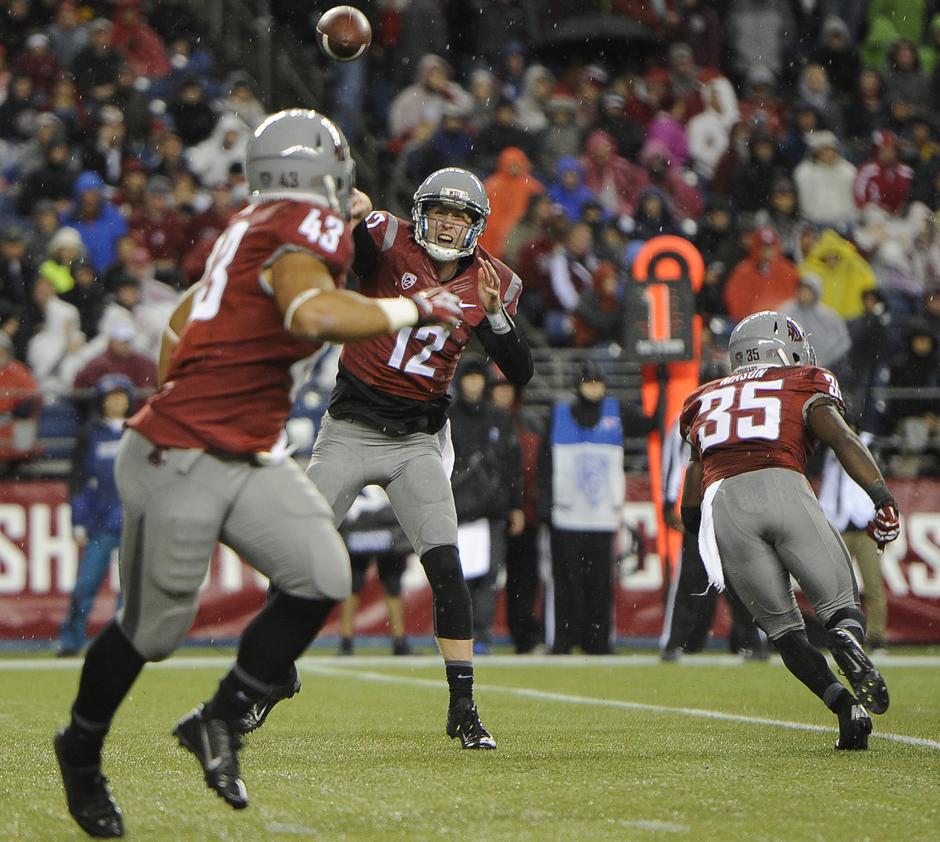 With its its first bowl game since 2003, Washington State made substantial gains during the 2013 season.
The quest to continue that momentum begins Thursday in a stadium formerly known as Qwest. Washington State opens its season with its annual Seattle game against Rutgers.
It will be the first time the teams have met, as well as the first game for the New Jersey school since it joined the Big Ten.
On paper, the matchup favors Washington State. Last season, Rutgers allowed 312.0 pass yards per game en route to a 6-7 record. That was worse than all but one other FBS team (Troy).
All Washington State does is pass. The Cougars had the fewest rushing attempts in the nation by a wide margin last year.
Senior quarterback Connor Halliday leads the nation's fourth-best passing offense (368.0 yards per game last year). WSU coach Mike Leach is a huge fan, saying he'd rather have Halliday in his Air Raid offense than any of the Pac-12's highly regarded quarterbacks.
"You might be rooting for your guy, and I don't care what you think," Leach said at Pac-12 Media Days. "He's better than your guy is."
Washington State also returns its top eight pass catchers, led by Gabe Marks (74 catches, 807 yards, 7 TDs), Marcus Mason (52 catches, 390 yards, 2 TDs) and Dom Williams (40 catches, 647 yds, 7 TDs).
The questions for Washington State revolve around a young offensive line, where three underclassmen are expected to start, and a defensive backfield that lost three key players in All-American Deone Bucannon, Nolan Washington, who made 31 career starts and Damante Horton, who returned three interceptions for touchdowns.
Rutgers is led by senior quarterback Gary Nova, who finished last season ranked fifth in school history in career completions (502) and yards (6,407) and third with 51 touchdown passes. But he had only three 300-yard passing games last year for an offense that was mediocre at best.
Former Maryland coach Ralph Friedgen was brought in to juice up that unit as new offensive coordinator. He'll have last year's leading rusher (Paul James) and pass catcher (Tyler Kroft) to work with.
Here's a link to a more thorough look at Rutgers' offense.
Washington State vs. Rutgers
When: 7:05 p.m. Thursday at CenturyLink Field, Seattle.
TV, radio: Fox Sports 1, KKPZ AM-1330
Key to game: Washington State has plenty of offensive firepower to test an unproven Rutgers defense. The danger for the Cougs is whether their defense can prevent Rutgers from turning the game into an anything-goes shootout. For that, WSU will rely on its veteran linebackers led by Justin Sagote, Darryl Monroe, Cyrus Coen and Tana Pritchard. That group comprises four of WSU's five leading tacklers last season.
Quotable: They've been working on something in camp, so they''ll do something unusual, I'm sure." Mike Leach, on what he expects to see from Rutgers.
Prediction: Washington State 42-24