Central Washington, Western Oregon to vie for GNAC crown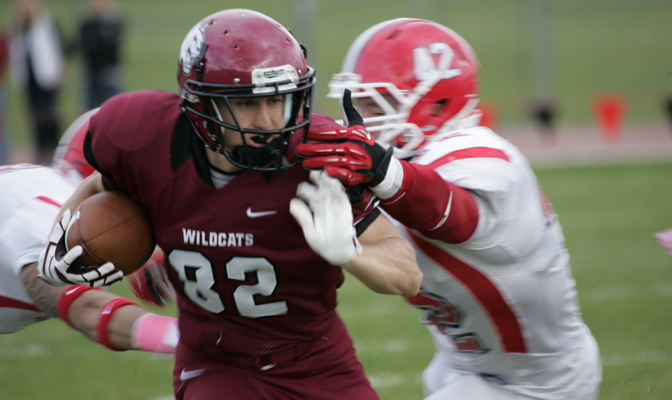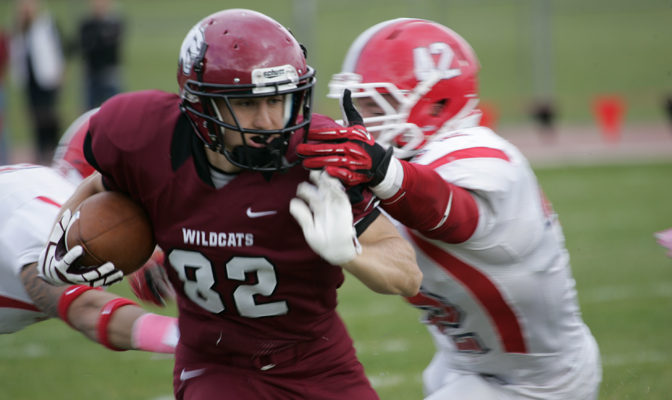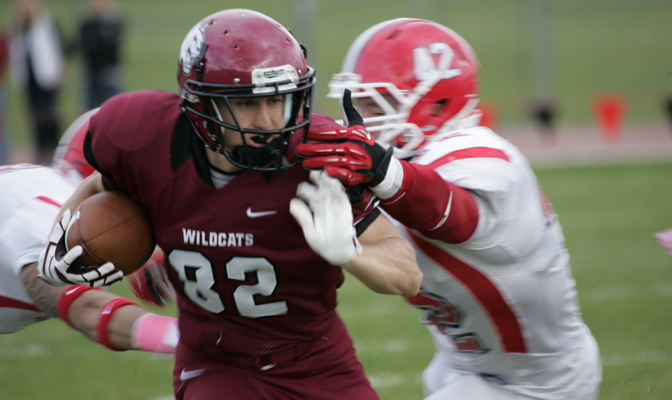 Let's take a look at the region's lone NCAA Division-II league, the Great Northwest Athletic Conference.
Five Clark County football players are with Central Washington and four are with Western Oregon in the GNAC, a seven-team league that stretches from California to Canada to South Dakota.
Azusa Pacific went 9-1 to win the conference last year. Central Washington and Western Oregon finished tied for second at 7-3.
They were followed by Dixie State (4-6), Simon Fraser (3-7) and Humboldt State (0-10).
Azusa Pacific is the coaches' preseason favorite to win the league this year. Central Washington is ranked No. 2 and Western Oregon is No. 3, just one point behind Central.
The GNAC has undergone significant changes to its football schedule this year. A five-team league as recently as 2011, the GNAC added Azusa Pacific in 2012 and South Dakota School of Mines this season.
The conference's previous 10-game double round-robin format has been replaced by a six-game conference schedule to go with three additional non-conference matchups between GNAC teams.
Central Washington
The Wildcats had the conference's top defense last season, allowing a league-best 15.7 points and 298.0 yards per game.
Central must replace its top two tacklers (Stan Langlow and Ridge Nielson) and Austin Schnizler, who led the GNAC with 9.0 sacks.
But the Wildcats have one of the league's best defensive backs in junior Isaiah Davis, who led the GNAC with six interceptions and was second-best with 14 passes broken up.
Prairie grad Jesse Zalk plays a key role in the Wildcats' uptempo offense. The redshirt sophomore was seventh in the conference is receiving (47) and second in kick return yardage (31.0 yards per return).
An all-conference honoree, Zalk was also named to USA College Football's preseason NCAA Division II All-America squad as a first-team return specialist and third-team wide receiver.
Other Clark County players on Central's roster include Kevin Haynes (Battle Ground, So. LB), Kaben Humphrey-Butler (Union, So. WR), Gabe Rego (Union, So. LB), and Josh Stolz (Mountain View, So. OL).
Western Oregon
Senior quarterback Ryan Bergman returns for the Wolves, which had the top passing offense in the GNAC last season. Bergman was a first-team all-conference QB with 27 touchdowns and more than 3,200 yards passing.
But the Wolves have a running game as well. Joe Harris had the eighth-most all-purpose yards in the GNAC last year (672 rushing, 243 receiving) and scored eight touchdowns.
The Wolves return eight starters to an offense that led the league with 30.4 points per game.
Western's defense is led by senior Kraig Akins, who led all GNAC linemen with 70 tackles last season.
Among local players, senior running back Nathaniel Penaranda (Union) averaged 4.7 yards per carry before an injury ended his season five games in.
True freshmen E'Lon Mack (Heritage, Fr. WR) and Jason Vailea (Camas, Fr., DL) are also on the roster.