Led by Austin Dodge, Southern Oregon No. 22 in NAIA poll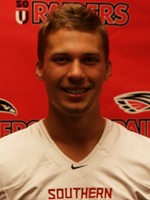 With one of the most prolific offenses in college football, Southern Oregon is getting respect from NAIA coaches nationwide.
The Raiders are No. 22 in the preseason NAIA coaches poll released Monday.
A big reason for Southern Oregon's high expectations is senior quarterback Austin Dodge, a Skyview High School graduate.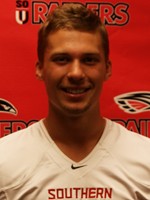 Last season, Dodge averaged 398.4 passing yards per game. This season, an offense that put up 590 yards per game has 10 of 11 starters back.
"We have the best quarterback in the nation with our most experienced offensive line ever, and a few four-year starters on defense," Raiders coach Craig Howard said. "So we're looking forward to seeing what it looks like and how hard they worked in the offseason when they put the pads on."
Dodge already holds the NAIA record for most yards gained per game (431.3 in 2012).
Dodge is within striking distance of a few NAIA career records. With 11,654 career passing yards, he's easily on pace to shatter the NAIA career passing record of 13,388 yards held by Cris Reisert of Ohio Dominican (2005-08).
Dodge's 102 touchdowns are 18 shy of Reisert's national record and his 875 completions are within striking distance of 1,149, another record held by Reisert.
Southern Oregon is among three Frontier Conference teams ranked in the Top 25. Defending league champ Carroll College (Montana) is No. 2 behind reigning national champion Grand View (Iowa). Rocky Mountain (Montana) is No. 9. Eastern Oregon finished just outside the top 25.
The Raiders began practice on Saturday with 125 players in camp. Their first game is Aug. 30 at Menlo. Their home season opens with an early-season showdown against Carroll on Sept. 6.