Recaps of Washington State, Eastern Washington scrimmages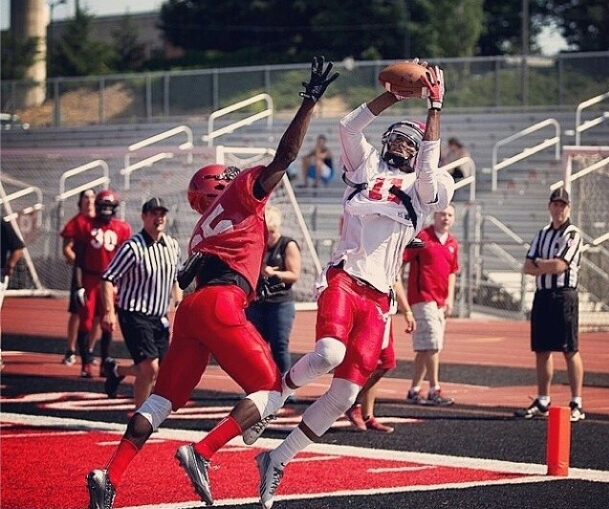 Sure, there are Competition Wednesdays and Turnover Thursdays, but Saturday will always be Game Day in college football.
So it's fitting that two Northwest teams held their first scrimmages of the season Saturday.
Eastern Washington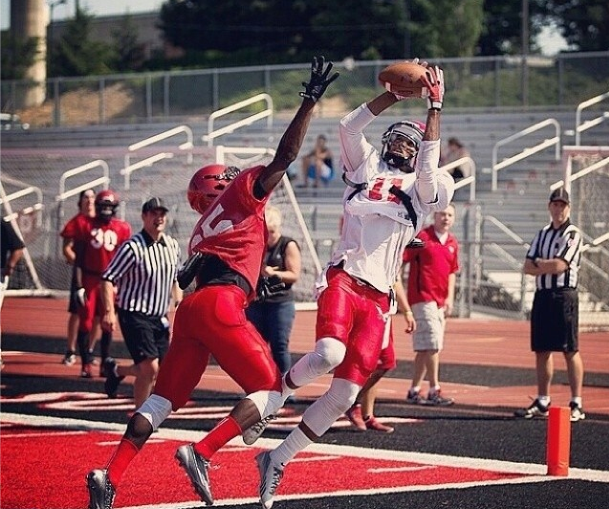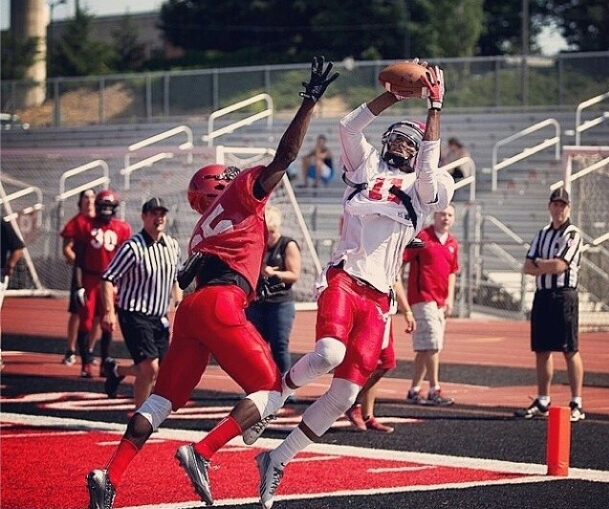 The Eagles' scrimmage took on a little more relevance as Eastern Washington starts its season vs. Sam Houston State on Aug. 23, a week earlier than most others.
Eastern, ranked No. 1 in the NCAA Football Championship Subdivision, ran 75 mostly situational plays at Roos Field in Cheney. All-American quarterback Vernon Adams Jr. completed 12 of 19 passes for 103 yards and three touchdowns.
Some Clark County players on Eastern's roster saw action. Camas graduate Reilly Hennessey completed 2 of 3 passes for 35 yards, including a 27-yard touchdown pass to fellow Camas grad Zach Eagle.
Placekicker Roldan Alcobendas (Camas) made all three extra points he attempted.
Redshirt junior T.J. Boatright (OL, Union) and redshirt freshman William Lopez (DE, Skyview) are also on Eastern's roster.
The Eagles plan to have three, possibly four running backs shoulder the load this year. Jabari Wilson led all rushers with 69 yards on 8 carries.
Sophomore Kendrick Bourne had 5 catches for 59 yards as many starting receivers sat out.
"There is work to do," Eagles coach Beau Baldwin said. "But from where we are with a veteran quarterback, we are in a good position. And we didn't have our veteran receivers playing either. I like the ability to go extremely fast, but I like the ability to change speeds on people too. That's where we are at as an offense right now."
Click here for more details on the scrimmage.
Washington State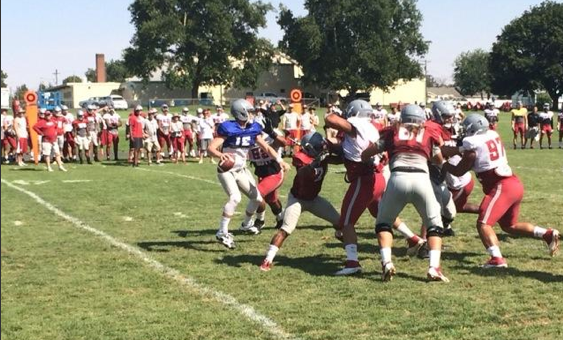 The Cougars ran roughly 60 plays in their first scrimmage of the fall.
The offense scored three touchdowns and two field goals. Quarterback Connor Halliday was 11-for-16 for 95 yards and a 7-yard TD pass to Rickey Galvin.
The defense had three sacks and two interceptions, with senior linebacker Cyrus Coen picking off Halliday in the red zone.
Forty-eight of the 60 plays were passes, with 16 different players making catches. Kristoff Williams had three catches for 36 yards and Marcus Mason had four grabs for 26 yards.
"I thought the whole day was pretty even," coach Mike Leach said. "The offense moved the ball pretty well, but we didn't always get it in. The D-line played pretty good. Overall, it was just good, steady work."
Redshirt-freshman kicker Erik Powell made both his field goal attempts (32 and 29 yards). He will try to fill the big shoes of Andrew Furney, who is busy hitting game-winning 50-yarders for the New York Jets.
Click here to see highlights and hear Leach's comments about the scrimmage.
Click here to read more on the scrimmage.