Some things to look for as Pac-12 practices start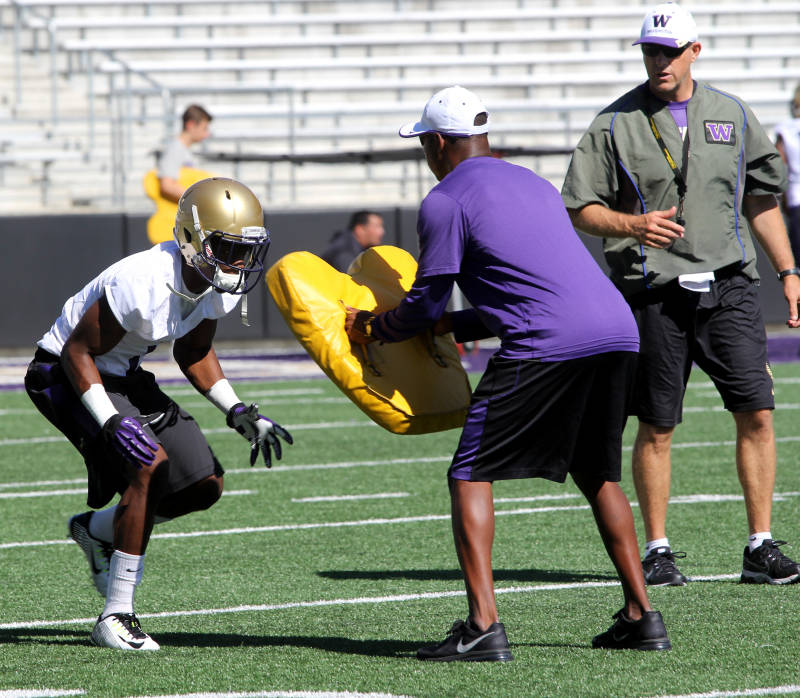 Football practice is under way at all four Northwest Pac-12 schools and a few smaller schools as well.
Here's a quick status update with a few things to watch for as practice gets into full swing.
Washington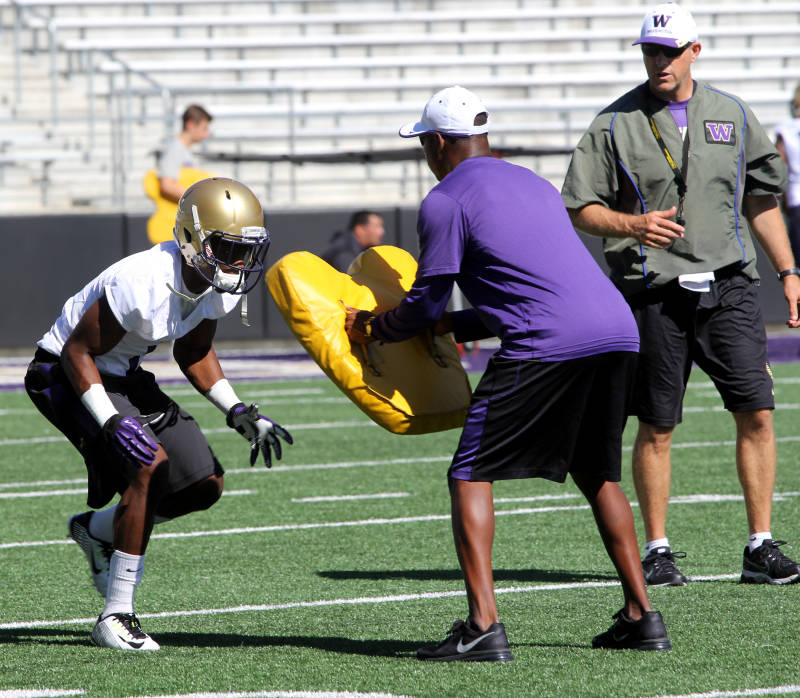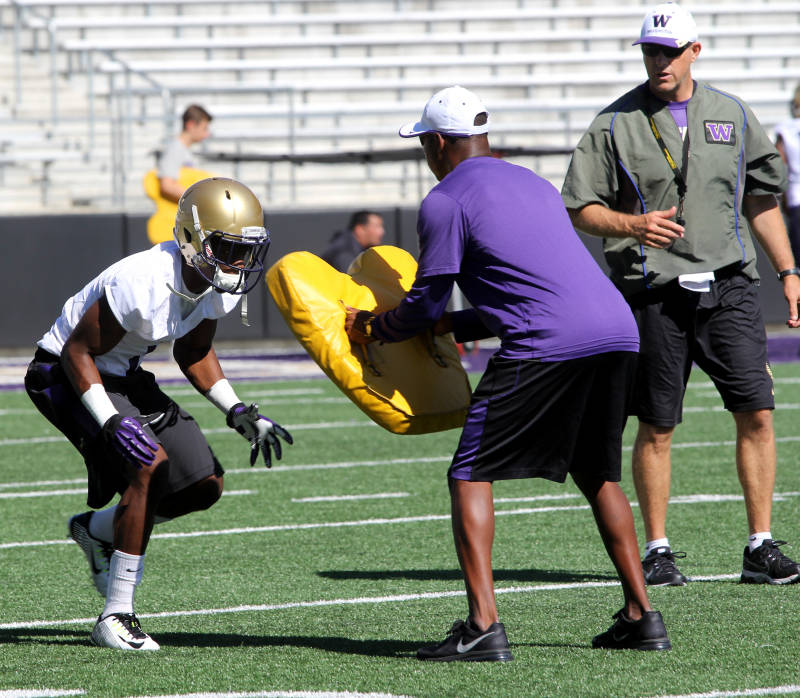 The Huskies opened fall camp Monday with two practices, a morning session for veterans and an afternoon session for newcomers.
One thing to look for at practice:
— Who will emerge to fill Bishop Sankey's big shoes at running back.  Sophomore Dwayne Washington (47 carries, 332 yards, 3 touchdowns) and senior Deontae Cooper (43 carries, 270 yards, 4 touchdowns, best hi-top fade since Kid n' Play) are the favorites to start in the backfield.
Washington State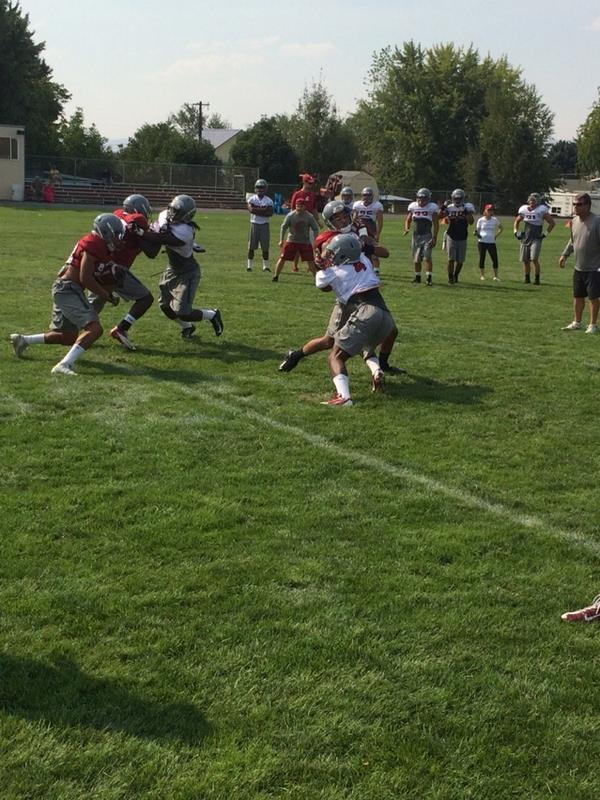 The Cougars finished their third practice at Sacajawea Middle School in Lewiston, Idaho. They donned shoulderpads for the first time Monday. Meanwhile back in Pullman, work began on a brick facade that will surround the playing surface.
One thing to look for: In the pass-happy Pac-12, having a vulnerable defensive backfield can be a big problem. Washington State graduated two of the conference's best DBs in All-American Deone Bucannon and Damante Horton, a Pac-12 honorable mention selection. Also graduated are Nolan Washington and Casey Locker.
Thirteen of the the 15 DBs on WSU's roster are underclassmen. Sebastian LaRue, a highly recruited receiver before his transfer from Texas A&M, dabbled at cornerback this spring. It will be worth watching what other tweaks are made to bolster an obvious weakness.
Oregon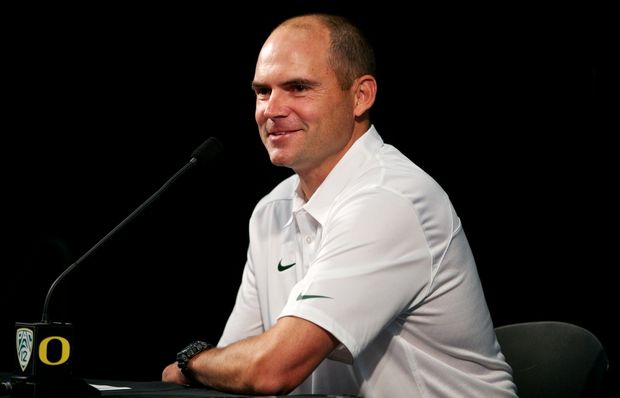 The Ducks held their season-opening media day Monday in conjunction with their first practice. Much talk was about how Oregon coach Mark Helfrich has added a blue collar to the practice apparel to emphasize the work ethic he hopes to impart.
One thing to look for: Besides Heisman hopeful Marcus Mariota, who will be Oregon's big-play threats? D'Anthony Thomas (NFL), Josh Huff (graduation) and Bralon Addison (injury) are gone. Senior Byron Marshall  (168 carries, 1,038 yards, 16 TDs) and sophomore Thomas Tyner (115 carries, 698 yards, 9 TDs) will give the Ducks plenty of talent at running back. But the questions are at receiver, where senior Keanon Lowe's 18 catches lead all returners. Will undreclassmen Dwayne Stanford, Chance Allen and B.J. Kelley impress in practice?
Oregon State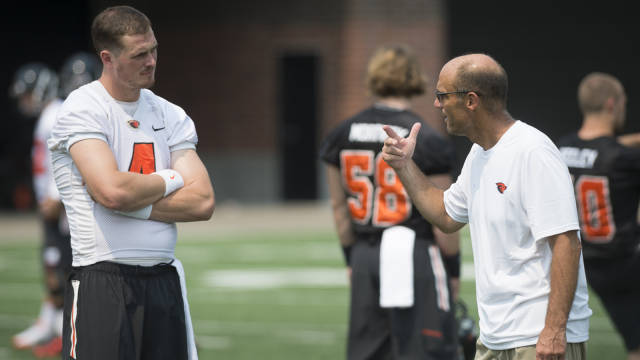 The Beavers started practice Monday with a new practice style that goes "teach, then full speed, then teach," according to running back Storm Woods.
One thing to look for: Besides Washington State, which doesn't even try to run the ball, Oregon State had the fewest rushing yards per game (94.4) of any Pac-12 team. Beavers coach Mike Riley says they will try to be more balanced under new offensive coordinator John Garrett. So it bears watching how Woods (127 carries, 477 yards, 6 TDs) and Terron Ward (113 carries, 521 yards, 5 TD) work in an offense that relied so heavily on QB Sean Mannion last season.