Best and strangest quotes and photos from Pac-12 Media Day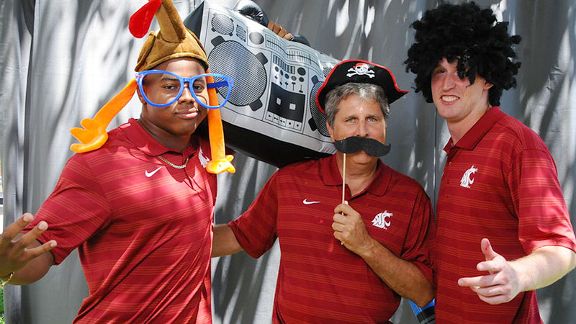 Maybe it was the Hollywood location, but Pac-12 Media Days were darn right entertaining this year. There was bravado, candidness and coaches playing the tailgate game cornhole. There was also a photo venue where players and coaches let loose with costumes and, uhem, interesting poses.
Here's some of the best quotes and images …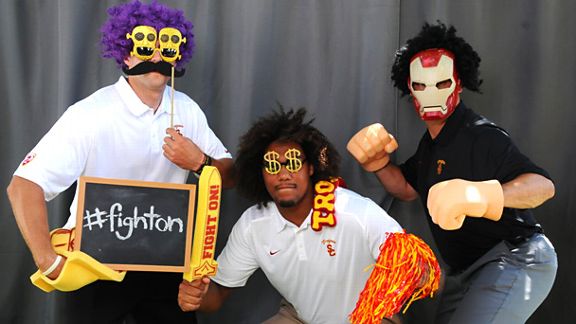 "I don't know if you guys have ever had girlfriends, but when you break up with your girlfriend, it's never easy. It's always hard, and you do it the best way you know how, and you just try to be up front and honest."
USC coach Steve Sarkisian explaining how he broke the news to UW players he was leaving.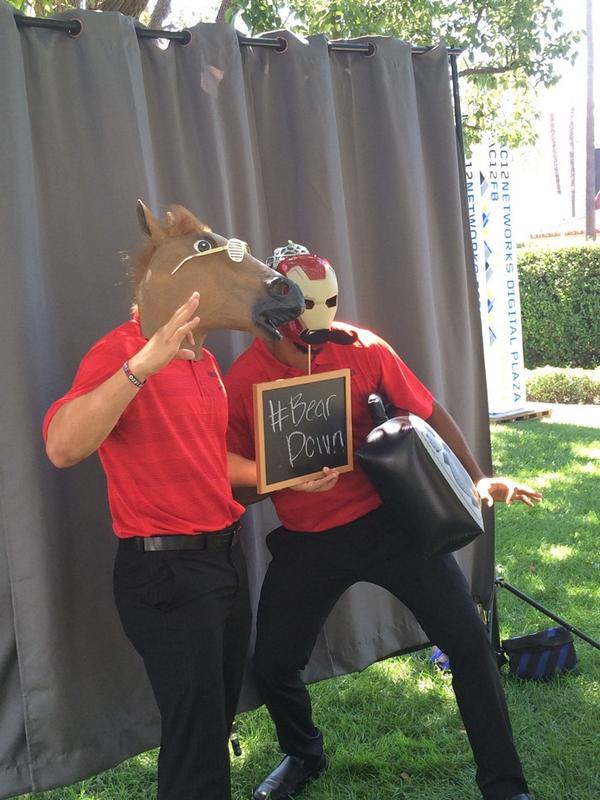 "I could be like every other coach in America and tell you how excited I am to be here, but that would be lying. Truth is I'd rather still be on vacation or meeting with my coaches."
Arizona coach Rich Rodriguez, not excited at all to be at Pac-12 Media Days.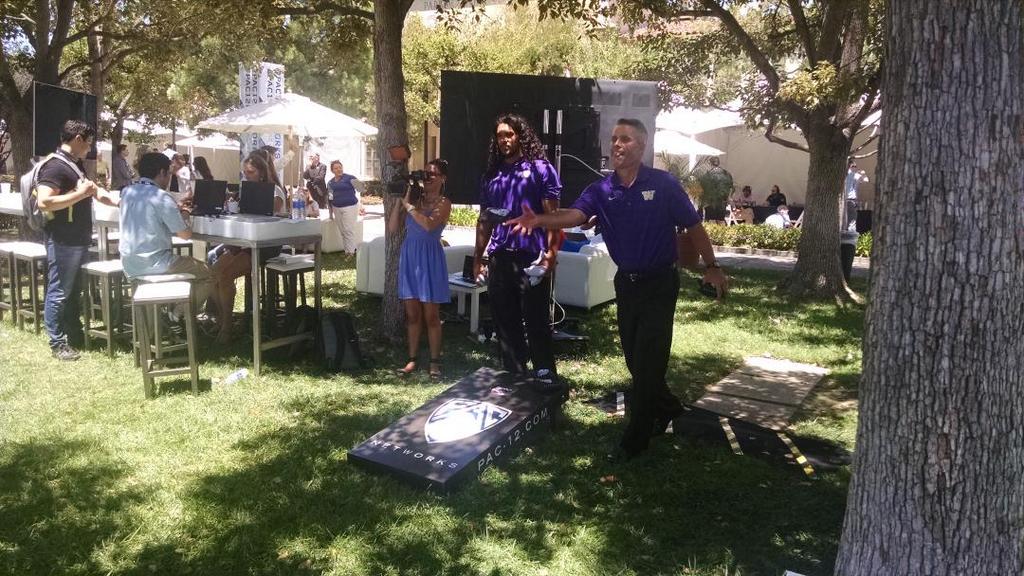 "Guys make mistakes, we all know that, certainly in that age group. We always say that the age group we're dealing with, for the most part, is the dumbest age group in America."
UW coach Chris Petersen announcing one-game suspension of quarterback Cyler Miles for role in offseason fight.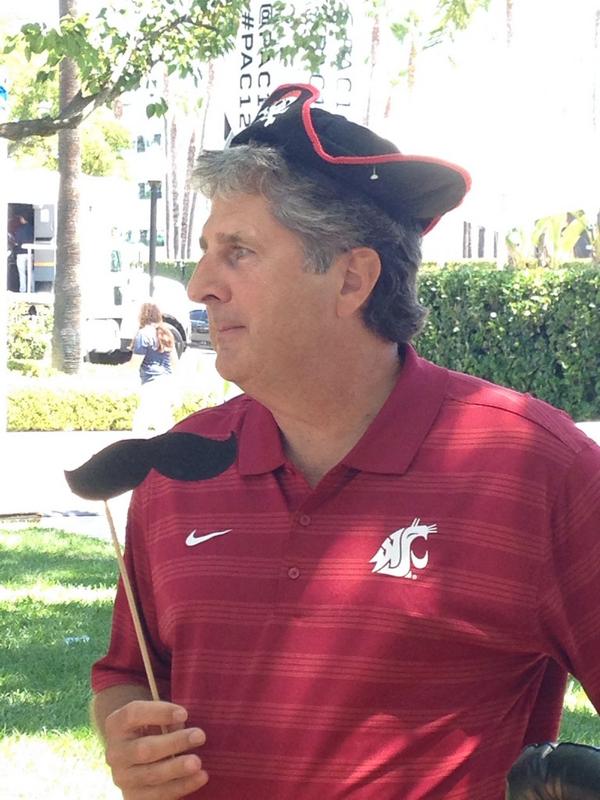 "Clearly he's one of the best quarterbacks in the entire nation. Like the debates and media faces, you might be rooting for your guy, and I don't care what you think: He's better than your guy is."
WSU coach Mike Leach sticking up for QB Connor Halliday.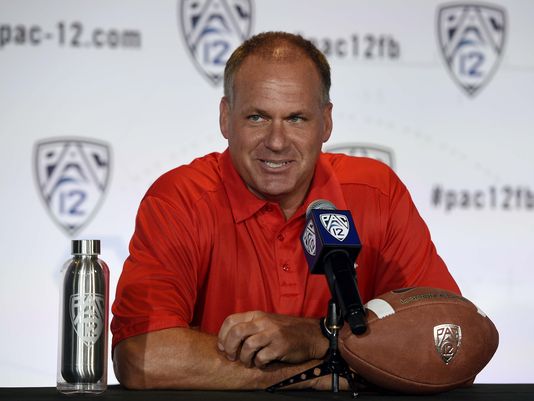 "Hell no I don't like [parity in the Pac-12. I wish everyone else was terrible."
and
"We've got a brand-new facility that's great, but everybody's got new stuff. Oregon changes it out like Porta-Potties. Like every four or five years like we need a new this, and they go do it."
Arizona coach Rich Rodriguez being honest.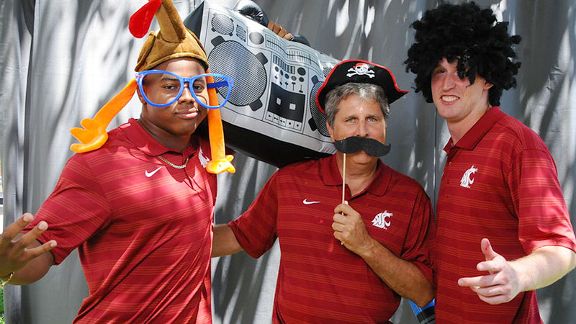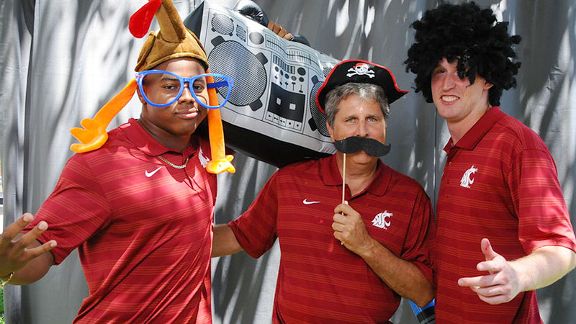 "I understand that WSU isn't the big deal here and there's Marcus Mariota (of Oregon) and all those guys, but at the same time it is a little frustrating. I'm going into my senior year and what else in the world do I have to do to get a little recognition? I broke damn near every school record last year, so that's my deal, I guess."
WSU quarterback Connor Halliday, who has a little chip on his shoulder.
"We haven't beaten Stanford and we haven't beaten Oregon. We haven't won the conference. It's not like we have accomplished all tremendous things."
UCLA coach Jim Mora trying to keep expectations in check.
"They're all great quarterbacks until that one game we shut them down."
Oregon linebacker Derrick Malone on all the attention being on Pac-12 quarterbacks.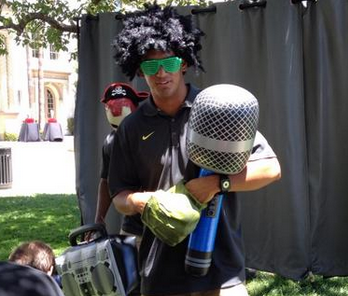 "As a kid from Hawaii, to say that I have influence from the Pac-12 Conference is pretty surreal because I grew up on a small island in the middle of the Pacific."
Oregon quarterback Marcus Mariota being humble.