Spice up media days with coachspeak cliche bingo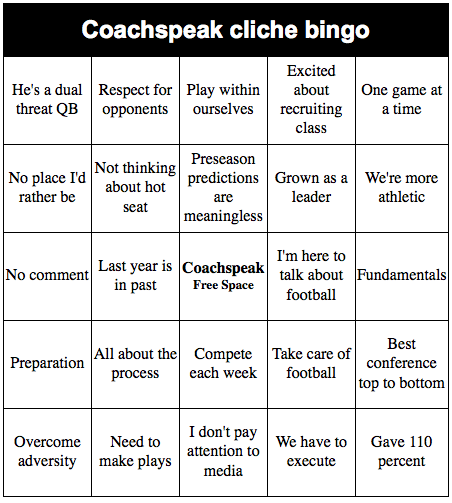 It all begins this week.
Talk, talk and more talk as the first college football media days get under way. Those words won't actually get put into action for another 6 weeks.
Of course, the SEC needs to remind everyone else that it's bigger and more important by stringing its media days over a four-day stretch.
That's four days of mind-numbing coachspeak and cliches that sound important, but do nothing but state the obvious. You can catch every phrase and quip on ESPNU, if you're so inclined.
So let's have some fun. Here's a simple bingo board of the most common cliches heard at college football media days. Make variations and challenge your friends.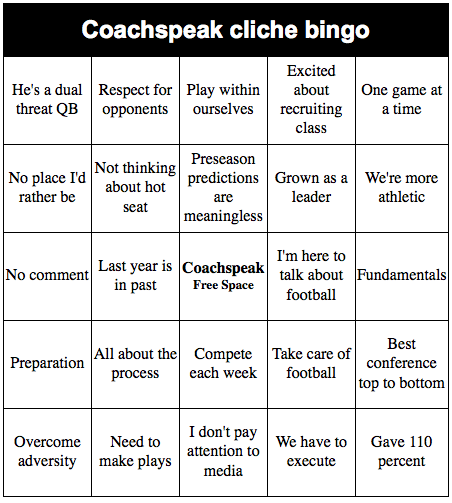 Pac-12 Media Days are July 23-24, so I'll make bingo boards specific to UW, WSU, UO and OSU  next week.
Until then, do whatever you need to survive the next six weeks until real football starts.