Skyview grad Ellis Henderson named preseason All-American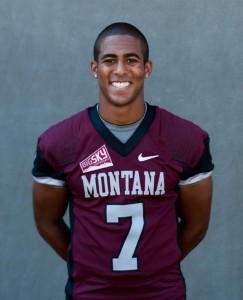 Montana junior receiver Ellis Henderson has been named a Sports Network's preseason FCS second-team All-American.
A graduate of Skyview High School, Henderson led the Grizzlies last season with 43 receptions for 1,008 yards and 14 receiving touchdowns, which ranked third in the FCS. Click on the above video to watch his highlights from last season.
Henderson originally attended the University of Hawaii, but never played before he transferred to Montana. Read more about his story here.