Four locals headed to Linfield

Linfield, one of the nation's top NCAA Division-III football teams, announced its 2014 recruiting class on Thursday.
It includes four Clark County players — Jacob Dennis WR, 5-9, 175 (Skyview); Matthew Matteo C, 6-2, 265 (Skyview); James Niemala OT, 6-2, 250 (Columbia River); Matthew Walser G, 6-3, 250 (Camas)
Click here to see the full press release, including highlight videos for each.
Here's what Linfield says about each: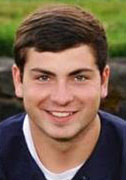 Jacob Dennis
Dennis is a promising addition to the Wildcats' wide receiving corps. As a senior at Skyview High School, he accumulated 69 receptions and 1,105 yards on his way becoming a first team all-region receiver. Dennis also experienced success on the defensive side of the ball with seven interceptions, 50 tackles, and first team all-Greater St. Helens League honors. He won the National Football Foundation Hall of Fame scholarship award. Last fall, Dennis and a group of his peers raised over $58,000 on behalf of the Make-A-Wish Foundation during the Mr./Miss. Skyview competition. The Wildcats are excited to welcome his energy to the team. He joins Skyview teammate Matthew Matteo in the 2014 recruiting class.
Matthew Matteo
Joining his teammate Jacob Dennis, Matteo comes to Linfield from Skyview High School in Vancouver, Wash. The four-year varsity letterwinner started for two seasons on the offensive line for the Storm. He and the Storm battled their way to the Washington state championship game in 2011. The scholar-athlete has been selected to play in the 2014 Freedom Bowl Classic. A volunteer with youth football, Matteo officiated basketball for the Boy and Girls Club, participated in the Mr./Miss Skyview pageant and is a three-year letterwinner in track.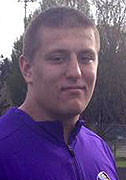 James Niemela
A three-year varsity letterwinner at Columbia River High School and the defensive MVP in 2013, Niemela led his team to two straight state playoff runs in 2012 and 2013. He earned district first team defense and second team offensive honors as a senior. Niemela is an accomplished wrestler, track athlete and is involved in the martial arts. He placed 11th at the state track and field championships in the shot put in 2013 and is looking forward to competing again in 2014. As a wrestler, Niemela was district and regional champion, team MVP, and placed fifth in state last winter. Kung Fu has also been a large part of his life since the age of seven. The brown belt's hand and foot speed should help him as he competes for playing time at offensive tackle for the Wildcats. He earned five WIAA student-athlete awards and is Columbia River's National Football Foundation award winner.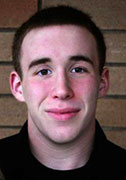 Matthew Walser
After experiencing plenty of success with the Camas Papermakers, Walser heads south to join the Linfield football program this fall. With the help of Walser's leadership, the Papermakers made deep playoff runs each of the past three seasons, including a state runner-up finish in 2013. Each of those years, he helped Camas earn Greater St. Helens League championships while reciving second team all-league honors on the offensive line in 2012 and 2013. This scholar-athlete has been student of the month, earned three Academic Achievement Awards from the Camas faculty, and passed five different advanced placement exams. The four-year football letterwinner spent time volunteering at the Legacy Salmon Creek Medical Center, Portland Rescue Mission and with the Vancouver Half Marathon.