Google Trends: Which Northwest team is most popular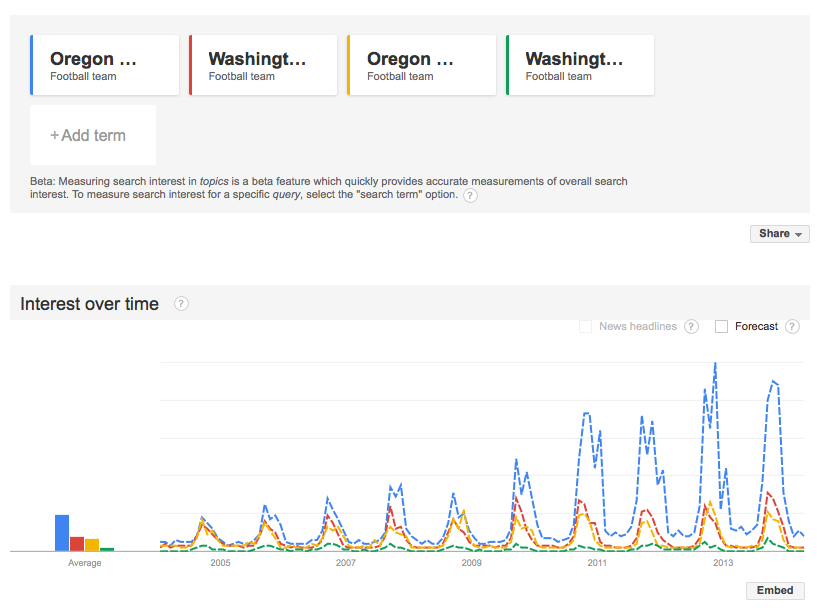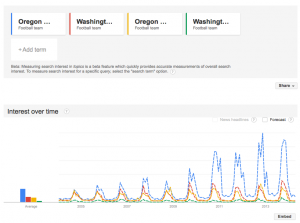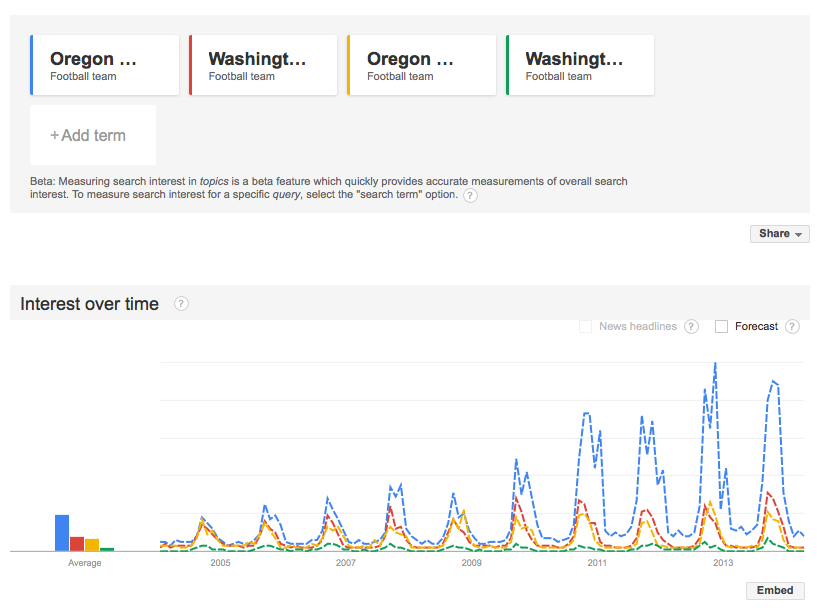 Google Trends is a nifty technology that allows anyone to see how often a topic has been searched for in Google. Tailgate Talk did that with the four Northwest Pac-12 football teams.
Unsurprisingly, Oregon's emergence as a national powerhouse shows in in internet interest. Meanwhile, Washington and Oregon State haven't seen their wider interest rise at all.
As the for Cougars, well….