Cozy up with some football updates on this dreary day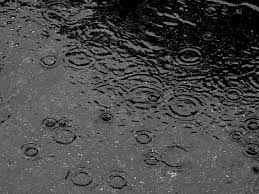 The wind and rain were loud enough to wake me up for the second night in a row. And it doesn't look like it's getting much better out there.
So cozy up with a hot caffeinated beverage for a football fix.
UW's second spring practice took place this morning. Tweets from the beat writers indicate that some players dabbled in new duties: Linebacker Shaq Thompson went through drills with the running backs and receiver John Ross worked with the defensive backs.
Here's a video from The News Tribune of Thomson with the running backs:
http://www.youtube.com/watch?v=g3CjeLySOfU
With Chris Peterson's first spring practice behind him, this profile by Greg Bell looks at how the new UW coach is establishing a new culture based on attention to detail.
Former Oregon tight end Colt Lyerla will show his skills to pro scouts during Portland State's pro day on March 12.
The National Football Foundation released its list of candidates for induction to the College Football Hall of Fame. There are plenty of Pac-12 names.
And finally, the SEC won't sell alcohol at stadiums on campus, but is looking into whether to allow booze sales at neutral venues. Because football fans, especially SEC fans, never get drunk when booze isn't sold in the stadium.