Saturday recap: Henderson continues to astound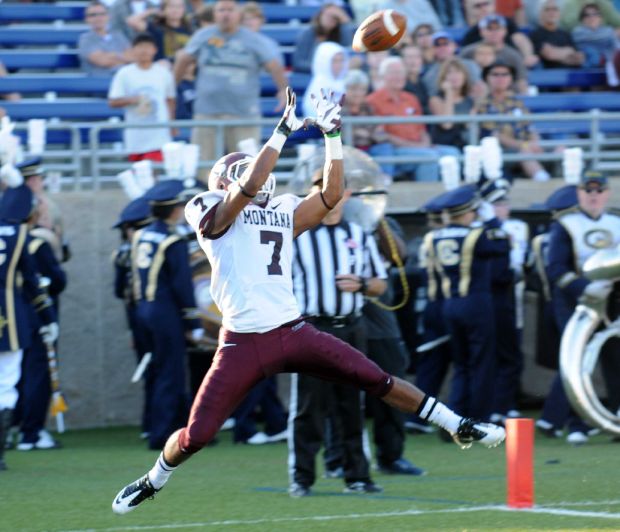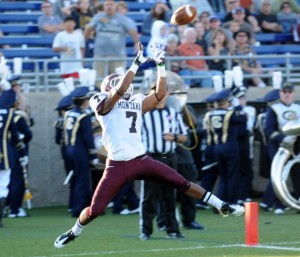 Skyview grad Ellis Henderson is becoming one of the top playmakers in FCS football.
The Montana sophomore cored on a 98-yard kickoff return with 1:36 remaining to give the 10th-ranked Grizzlies a 31-27 victory over the University of South Dakota on Saturday.
It was Henderson's third touchdown of the game. He had TD receptions of 6 and 71 yards in the first half, finishing with four catches for 188 yards.
Henderson's 15 touchdowns are second best in the Big Sky and his 1,554 all-purpose yards ranks third in the conference.
Here's how other Clark County players fared on Saturday.
Junior quarterback Garrett Grayson (Heritage) completed 20 of 27 passes for 239 yards in Colorado State's 38-17 win over Nevada. It was just his third game this season without a passing touchdown, instead deferring to running back Kapri Bibbs, who had a school record four touchdowns. The Rams (5-5) are one win from becoming bowl eligible for the first time since 2008.
Linebacker Brandon Brody-Heim (Union) made perhaps the biggest defensive play in Portland State's 38-31 win at Idaho State. The Vikings led 38-28 in the second half when he intercepted a pass in the endzone.
Starting center Ashton Miller (Evergreen) and left guard Stephen Forgette (Heritage) led an Eastern Washington line that helped the Eagles gain 591 yards of offense.
Odin Coe, Camas, had two tackles in Montana State's 54-29 loss to Eastern Washington.
Jeremy Girod (Fort Vancouver) had three tackles as Linfield beat Puget Sound 79-3. The win gave Linfield its fifth consecutive Northwest Conference title and stretched its conference win streak to 31 games.
Jesse Zalk (Prairie) had seven catches for 66 yards in Central Washington's 32-26 loss to Western Oregon.
Austin Dodge (Skyview) threw for 355 yards and a touchdown, but also had three interceptions as Southern Oregon was upset by Eastern Oregon 38-37. The loss likely ends any hope Southern Oregon had of advancing to the NAIA playoffs.