The world on Nov. 1, 2003 … when UW last beat UO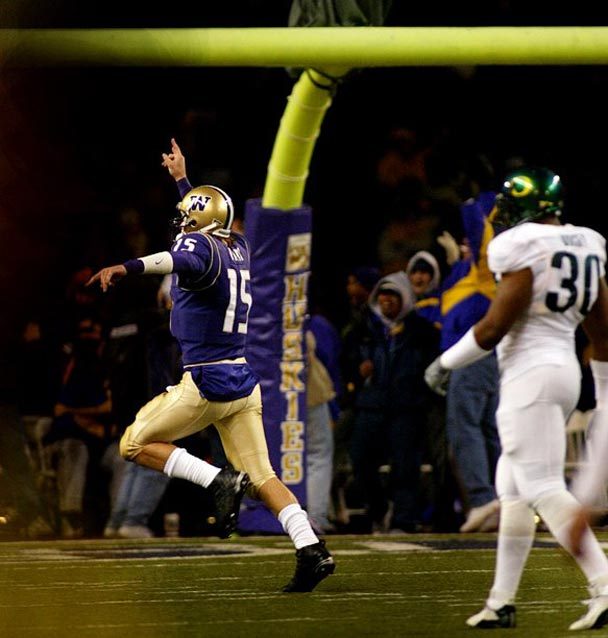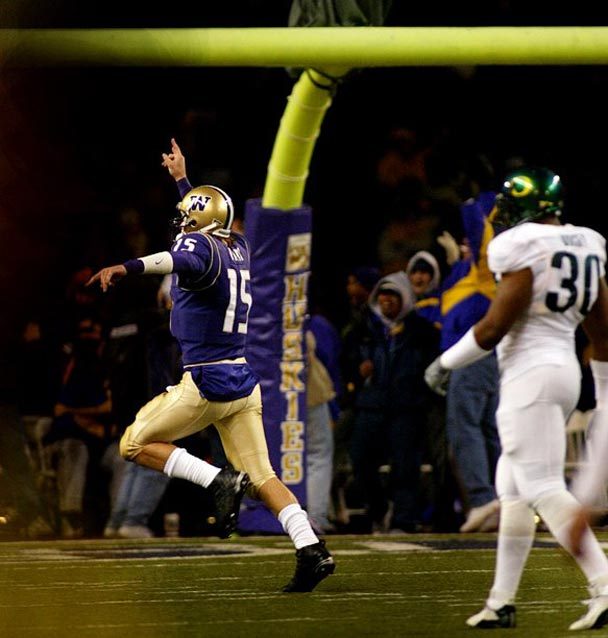 November 1, 2003. Hard as it is to believe, that is the date of Washington's last win over Oregon.
UW and UO will play one of the most anticipated games of the rivalry on Saturday at Husky Stadium.
With all the hype, it's tough to fathom there are fourth graders in Seattle schools that haven't been alive for a Huskies win over the Ducks.
Here's a look back at the world on November 1, 2003.
No. 1 movie — "Scary Movie 3"
No. 1 billboard song — "Baby Boy" by Beyonce
No. 1 TV show — "CSI"
Price of gasoline — $1.53 per gallon
Number of Starbucks stores worldwide — 7,225 (there are 20,891 now)
Nike founder Phil Knight's net worth — $4.2 billion (He's worth $16.3 billion today)
Starting UW quarterback — Cody Pickett (replaced at halftime by Casey Paus)
Starting UO quarterback — Kellen Clemens
Base salary of UO coach Mike Bellotti — $800K (Current coach Mark Helfrich makes $1.8 million)
Base salary of UW coach Keith Gilbertson — $750K (Current coach Steve Sarkisian makes $2.4 million)